A Guide to Registering a Trademark in Singapore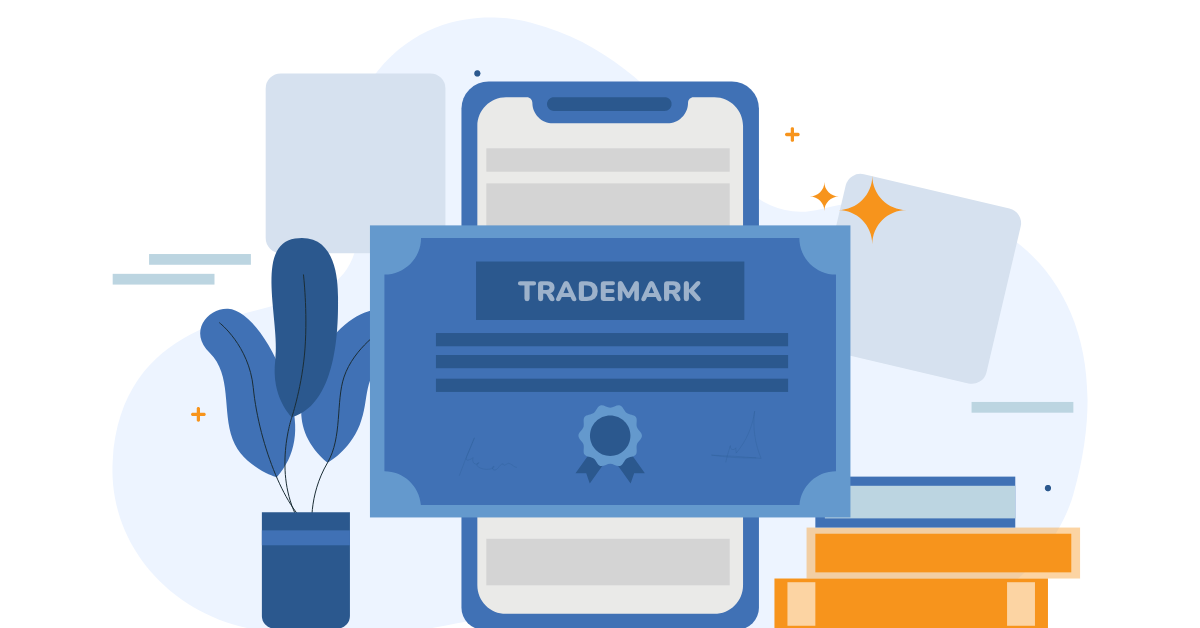 A trademark is an important asset that helps a company protect the unique aspects of its brand and prevent others from using those aspects. That is why it is essential for business owners to recognize the importance of their trademarks and have them registered.
In Singapore, trademark registration is managed by the Intellectual Property Office of Singapore (IPOS), a statutory board under the Ministry of Law. In 2019, the city-state was ranked second in the world and Asia for having the best intellectual property (IP) protection. The high ranking results from a concerted effort by the Singapore government to encourage the development and registration of intellectual property in the country and provide a strong legal framework for the robust protection of registered rights.
In this guide, we provide an introduction to the Trade Marks Act and the trademark registration procedure in Singapore.
Singapore Trade Marks Act and Rules
A trademark is a symbol, such as a brand name or logo, that a business uses to distinguish its goods and services. In Singapore, you can register a trademark that is protected under the Trade Marks Act. 
While it is not mandatory to register a trademark to use it under Singapore law, registering a trademark adds great value to your business. By applying for trademark registration, you obtain the right to ownership and the right to prevent others from using the same or identical marks without your permission.
Key Facts:
The legal basis for the Singapore trademark regulation is embodied in the Singapore Trade Marks Act of 1998, which was last amended in 2007, and the Singapore Trade Marks Rules of 1998. These regulations include IP "common law," under which trademark protection is obtained by registration. They also enforce certain international conventions on intellectual property. The law covers the criteria for trademark registration, reasons for refusing registration, the registration procedure itself, the duration and process of renewing a registered trademark, rights and remedies of trademark owners, trademark licensing, violations related to trademark activity, international trademark registration, etc.

Trademark registration under the Trademarks Act is effective only in Singapore. Since trademark protection is territorial, a separate registration must take place in each country where trademark protection is desired. To obtain protection outside Singapore, you must submit an application in the country concerned either individually to the trademark office of that country or through

the Madrid Protocol

.

A trademark registration gives the owner trademark monopoly rights in Singapore. The protection provided for trademark registration is for an initial period of ten years, and can last indefinitely if the registration is renewed every ten years.

Registered trademark owners can also benefit from their trademarks in several ways. They can use the mark to better protect their market share (i.e., their profits) by prohibiting others from copying it; license it to third parties for commercial returns (for example, through franchising); sell the mark directly for a specific value (e.g., in a corporate acquisition); or increase the equity of their business venture.

Alternatively, trademark owners can seek protection without registering it under the common law right of "

passing off

." However, this remedy requires trademark owners to prove their reputation and goodwill. The requirements for proving reputation and goodwill can create several issues where the business, or use of a trademark, has not been established for quite a long time.
Other Kinds of Marks Protected by Laws in Singapore
Apart from "regular" trademarks, there are other types of marks that can be registered or protected by laws in Singapore.
Certification Mark
This mark is used to distinguish goods or services certified by the mark owner from other uncertified goods or services.  Unlike an ordinary trademark, a certification mark is not used not by the trademark owner but by the authorized user.
Collective Mark
This mark is used to distinguish goods or services offered by members of an association or group of traders from goods or services of non-members of the association.
Marks Used by Government Agencies
IPOS maintains a separate database for logos and other tools (images or designs) of government bodies, legal entities, or agencies that may not qualify as trademarks, either because they are not used or proposed for trade use or no goods or services are provided.
Registrable Marks
To register a trademark, the owner must ensure that the trademark is:
capable of being represented graphically,

capable of distinguishing the goods or services from others,

distinctive,

not identical or similar to a trademark already in use in Singapore, and 

not descriptive of the goods or services, or customary in the trade's current language or established practices.
Unregistrable Marks
Here are some common examples of marks that cannot be registered under the trademark laws in Singapore:
Descriptive marks

:

For example, a trademark that describes quality ("Super" or "Best"), quantity ("A dozen"), value ("Cheap"), intended purpose ("Cleaner"), or geographic origin.

Marks "common to the trade"

:

Some marks have been so well received that the term is used to describe a type of good or service and no longer serves to distinguish the product being offered ("Phone," "Computer," "Clothing")

Marks contrary to public policy or morality

: Marks that are generally against public policy or morality. 

Deceptive marks

:

Marks misrepresenting the nature, quality, or geographical origin of the goods or services.

Marks that are identical to earlier marks

: Those that look identical to other registered and protected marks.

Marks that could cause confusion

: The ones that look similar or identical to existing marks, thus confusing those who see them.

Marks that are identical /similar to well-known marks

:

A trademark may not be registered if it is identical or similar to a mark of a famous brand in Singapore.
Trademark Registration Procedure
Although, as a business owner, you can register your trademark by yourself, it is highly recommended that you engage a corporate service provider to handle the process due to the complexity of the documents and procedure involved. Hiring a professional firm to help you with trademark registration will benefit you in several ways:
You will minimize the chances of the application being rejected due to incomplete or incorrect filing.

Your corporate service provider will be able to respond competently to any clarification requested by the trademark registrar or any objections made during the trademark inspection process, which can help increase the chances of successful registration.

Your agent will help you save a tremendous amount of time and effort required.
For guidance purposes, below are the steps involved in registering a Singapore trademark. If you hire an agent like Biz Atom, we will be the one that handles most of the work. Contact us for more information.
Step 1 – Initial Search & Inquiry
Before applying to register a trademark, you (or your agent) must perform a trademark search found on the database maintained by the Registry of Trade Marks. This is necessary to ensure that no previous trademark is identical or similar to the one you intend to apply for registration, especially in your business area. The search can be conducted on the IP2SG paltform, an integrated electronic service portal for submitting IP applications and related transactions in Singapore.
Step 2 – Filing the Application
You can submit an application form for trademark registration (Form TM4) online on the IP2SG platform or via paper submission. Then, provide the following information in the TM4 Form to get the filing date:
Your name and address;

a clear graphical representation of the mark;

a list of goods and services you want to register (classified according to the International Classification of Goods and Services);

a statement of use of, or intention to use the trademark; and

the prescribed fee of Form TM4.
Additional information that you may need to provide:
If your mark uses non-English words or non-Roman characters, you must indicate English translation or transliteration (i.e., pronunciation) in the application.

If your mark comprises

a three-dimensional shape of the goods or packaging, you must represent it by line drawings. If a single-view line drawing is insufficient, then you can provide up to a maximum of six views.

Suppose you use a collective mark or a certification mark. In that case, your application must be accompanied by a set of regulations governing the use of the collective and certification marks within nine months from the date of filing. You may refer to the First and Second Schedules of the Trade Marks Act (Cap. 332, 2005 Ed.) for information about the registration of collective marks and certification marks. 
Step 3 – Formalities Check
The Registry of Trade Marks will carry out formalities check upon receipt of the application and applicable fees. This requires checking that the application meets minimum submission requirements, such as ensuring that the claimed goods or services are shown in the application form.
When you successfully meet the minimum submission requirements, you will receive a filing date. Otherwise, you will get a deficiency letter asking you to correct the deficiency. Your application will be deemed to have never been made if you do not correct the deficiencies within the given deadline.
Step 4 – Search
After your application has passed the formalities check stage, Trade Mark Examiners in the Registry of Trade Marks will conduct a search to check if the mark you are registering for is similar to any trademark which is already registered or has already been applied for by someone else for the same or similar goods or services.
The examiners will also check if your mark contains a geographical name. If your mark is related to pharmaceutical products, the examiner will also need to check whether it consists of a protected International Non-Proprietary Name (INN).
Step 5 – Examination
After the search is carried out, the application will be examined to determine whether the mark can be registered according to law. The examiner will check to ensure that your mark does not fall into an area that is not permitted by law (for example, a mark that does not have a distinctive character). If the examiner has any objection to the mark, they will inform and grant you time to respond to the objection.
Step 6 – Publication
If there is no objection to the application or if the objection has been resolved, you will be notified of acceptance of the application. Applications will be published for public inspection in the Trade Marks Journal for two months. During the publication period, any interested party can oppose the trademark registration.
Step 7 – Opposition
During the publication period, any interested party can oppose the trademark registration by filing the relevant opposition notification. It must be accompanied by a valid reason under the trademark laws in Singapore. The Registrar of the Hearings and Mediation Department will hear the case based on the information and evidence provided by both parties and provide the basis for the decision.
Step 8 – Registration
If there is no objection to the trademark registration, or if the opposition is resolved in the applicant's interest, the trademark will be registered, and a registration certificate will be issued.
Registering Trademark Outside Singapore
To obtain protection outside Singapore, you will need to apply in the country concerned, either individually at the country's trademark office or through the Madrid Protocol described below.
The Madrid Protocol
The Madrid Protocol regulates the international trademark registration system. Registration under this protocol has the same effect as if you applied for registration separately in each country you designate.
The Madrid Protocol allows you to seek the protection of your trademark in several countries simultaneously by filing a single application with one office, in one language, and for a set fee in one currency (Swiss franc). The protocol is administered by the International Bureau of the World Intellectual Property Organization (WIPO) in Geneva, Switzerland.
Following are the steps in the international application under the Madrid Protocol:
Step 1 – File an International Application in Singapore
Since Singapore is a contracting country under the Madrid Protocol, international applications can be submitted with the IPOS in Singapore for registration in a Madrid Protocol member country. Before making an international application, you must ensure that:
You have made an application or a registration in Singapore ("Singapore mark").

The goods or services you claim in the international application are covered by the Singapore mark. 

You are a resident or citizen or have a real and effective industrial or commercial establishment in Singapore.
To submit an international application, you will have to pay the following fees to IPOS and WIPO.
IPOS charges an administration fee of S$250 for handling an international application.
WIPO fees (in Swiss francs) based on (i) whether the mark is produced in black and white or in colors, (ii) the contracting party, and (iii) the number of classes of goods and services.
Step 2 – Recorded & Published
Your application will be sent to WIPO, and your mark will be recorded on the International Register and published in the WIPO Gazette.
Step 3 – Designated Countries Notified
The International Bureau will notify each designated country. 
Step 4 – Processed by Each Designated Country 
Your mark will go through a similar process as a national application in the designated countries.
Designating Singapore in an International Application
Suppose you are an overseas applicant looking to seek trademark protection in Singapore. In that case, you can file for an international application under the Madrid Protocol from any relevant member country and designate Singapore in the application. Such application is called an international registration (IR) or a subsequent designation (SD) designating Singapore. The IR/SD examination process is the same as the Singapore national application. 
Trademark Registration Assistance Schemes
As part of its master plan to make Singapore a Global IP Hub, Singapore has launched several Government-funded programs to assist businesses in ​​intellectual property registration and particular trademarks. Local companies may apply for the following grants administered by Enterprise Singapore to defray eligible IP costs.
Market Readiness Assistance (MRA) 
MRA aims to help Singapore-based companies cover some of the costs (including IP costs) when expanding outside of Singapore. The program provides funding of up to 70% of fees for eligible activities (capped at S$20,000 per company per new market from 1 April 2020 to 31 March 2023), including submissions of foreign IP applications. This scheme is available only to companies with global headquarters in Singapore.
Enterprise Development Grant (EDG)
EDG supports projects that help you upgrade your business, innovate or venture overseas (including IP registration). To qualify for this grant, you need to:
Be a business entity registered and operating in Singapore;

have a minimum of 30% local shareholding; and

be in a financially viable position to start and complete the project.
Enterprise Singapore will assess applications based on project scope, project outcomes, and competency of the service provider. 
Note: As announced at Budget 2021, the enhanced maximum support level of up to 80% will be extended from 30 September 2021 to 31 March 2022.
Conclusion
Registering a trademark is a wise strategy for your Singapore company. It gives quality assurance for your customers, protects your business profits by prohibiting others from copying your brand, and creates financial assets that may be licensed to third parties for commercial returns or sold for a profit.
Obtaining a trademark certificate is simple and relatively fast in Singapore. Additionally, your company may benefit from several government programs that will refund your IP registration cost. Feel free to contact Biz Atom if you plan to register your trademark or incorporate your business in Singapore. We can provide extensive support to carry out your company plan and assist you with other business regulatory issues in Singapore.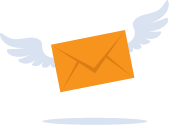 Subscribe to Our Newsletter
Stay up-to-date with our useful guides on company incorporation, accounting & taxation and business management!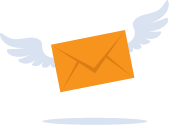 Subscribe to Our Newsletter
Stay up-to-date with our useful guides on company incorporation, accounting & taxation and business management!
Need advice on the best structure
for your business
Biz Atom helps entrepreneurs and international business make the right choice when setting up in Singapore.