A Guide to Relocating Your Hong Kong Company to Singapore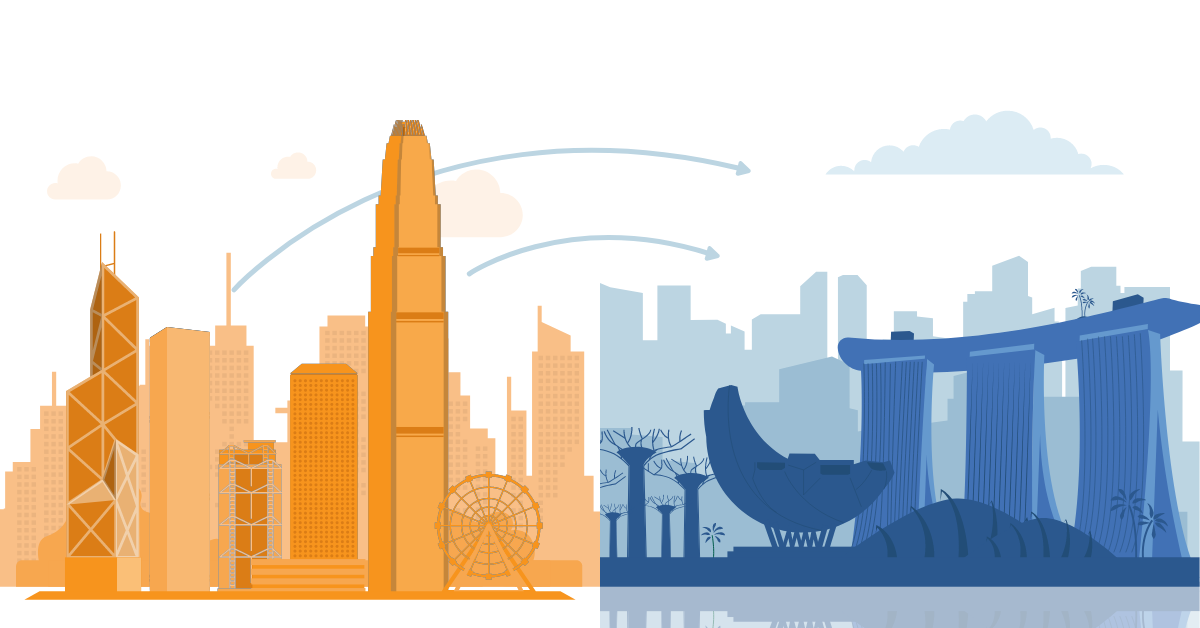 Hong Kong's central role as a business hub was bolstered by its accessibility to the mainland and openness to the outside world. However, it has neither, and no clear schedule for when the city's attraction as one of the world's best places to do business would return, following two years of turbulence that witnessed citywide protests against the government in 2019.
Furthermore, for many in the business community, the Covid-19 restrictive measures are the last straw and yet another sign that Hong Kong has become inhospitable for international business. According to Fitch Ratings, a global credit rating agency, a new wave of restrictions on various social activities within Hong Kong and a further tightening of controls on international travel are likely to dampen economic growth prospects.
Meanwhile, other prominent financial hubs are lifting travel bans and easing their quarantine requirements. Singapore, for example, has been opening up "vaccinated travel lanes" with several countries, including the US, UK, and Australia, since September 2021, whereby travelers can enter the country and forgo quarantine provided they are fully vaccinated and produce a negative PCR test on arrival.
If you run a business in Hong Kong and want to relocate it to Singapore, this article will cover everything that you need to know about the process from start to finish.
Why relocate your Hong Kong company to Singapore?
According to a survey conducted by AmCham Hong Kong, roughly a quarter of the companies surveyed were considering leaving Hong Kong. Furthermore, Singapore was chosen by nine out of ten companies as their preferred jurisdiction for migration. For any company considering relocating from Hong Kong, Singapore is the apparent rational decision. In the drive to become Asia's leading financial center, the two countries have had a healthy rivalry over the past two decades. Nevertheless, they have a lot in common, and until recently, they were ranked closely in several global assessments for ease of doing business.
Singapore remains the top destination for business relocations because:
It remains one of the most business-friendly countries in the world. Singapore took second place in the World Bank's 2019 rankings for ease of doing business.

Singapore takes pride in being one of the safest countries globally, with one of Asia's most stable political situations. The government is firmly against red tape and corrupt practices.

In the World Economic Forum's Global Competitiveness Report 2019, Singapore was ranked second in the world and first in Asia for having the best IP protection.

Singapore adopts a territorial-based taxation system, which means foreign-sourced income is only repatriated back into Singapore.

Singapore's personal tax structure is just as progressive as its corporate tax system. The rates range from 0% to 22%, and the tax system provides Singapore residents with various tax reliefs that effectively reduce their payments.
Factors to consider before relocating your business to Singapore
The following considerations can significantly impact whether or not you decide to move your company to Singapore.
1. Capitalization of the company
In Singapore, a company's minimum capital requirement is $1. However, depending on the type of business being transferred, this may not be adequate. If the company has employees, the Ministry of Manpower (MOM), which issues employment permits, will require proof of sufficient capital. In addition, customers, suppliers, and banks (especially if they are providing loans or trade finance to the company) will all want to see that the company has enough capital.
2. Transfer of assets
You should also assess your intangible and tangible assets to decide what you can bring to Singapore. These include your equipment, machinery, and other gear that affects business operations. In addition, when relocating your Hong Kong company to Singapore, intangible assets such as Intellectual Property (IP) must also be considered.
3.

Transfer of employees
The workforce is one of the most important aspects here. One alternative is to relocate your personnel, while another is to hire local labor. Many people consider relocation since they don't want to spend money on training new employees. On the other hand, they don't want to lose their finest employees, either. However, given the necessity to get work visas, relocation might be costly. Luckily, you can engage our work visa services to make the immigration process smooth and easy. 
4.

Communication with clients
If your Hong Kong firm depends on local clients, you may find it challenging to do business with them once you relocate to Singapore. You don't want to give them the impression that you're giving up on them. Therefore, before relocating, you must advise your clients of the firm's plans and how things will be handled once the company has settled in.
 5.

Vendor relationships
Moving to another country may put a strain on business relationships for organizations that rely on local vendors. Therefore, you must advise your vendors, just as you must inform your clients, of your plan to relocate to Singapore. In the worst-case situation, your company will have to form new commercial partnerships with local vendors.
6.

Corporate bank opening
You'll need a corporate bank account when you do business in Singapore. Thus, you'll have to work with a corporate service provider to figure out how to get one. At the same time, you'll want to transfer all of your banking assets to Singapore so that you may continue to conduct business as usual during the transition. 
7.

License and trademark registration
Your company will need to secure whatever permits it needs to operate in Singapore before any business activities begin. Furthermore, if the company uses trademarks in its business, it should be registered so that the company can be protected in its operations.
Potential business structures 
This section explains three options for relocating your Hong Kong-based company to Singapore. This part also details the pros and cons of executing such a move.
Option 1: Set up a parent company in Singapore
A. The initial step
To make the strategy work, you'll need to establish another parent company that can also serve as the parent company for your Hong Kong-based company. Then, once the exchange is completed and finalized between the two companies, you must set up a separate Singapore-based company that will serve as the main functioning entity of your company.
At first, the parent company will have to claim all the equity of the Singapore-based company. However, before the actual exchange, the shareholding structure can be symmetrical to that of the Hong Kong-based company. You can start an organized exchange once the corporate framework between these two businesses has been established. Everything from your client contracts, resources, and business connections will be included in this exchange.
If there is an immediate and unplanned breakdown of corporate activities in the country, the Hong Kong-based company will give all approvals to the Singapore-based company. This authorization will act as a backstop if there are any catastrophic developments in Hong Kong and enable the parent company and the Singapore-based company to deal with third parties on behalf of the Hong Kong-based company. 
This option provides you with all of the essential authorizations for the Singapore company to act in the Hong Kong-based company's best interests. It allows all-important legal frameworks to be put in place while your business deals with the transfer issue. This is a terrific alternative because your firm will still be protected if there are any delays.
B. The final step
Finally, once the Hong Kong-based company has successfully shifted its operations to Singapore and all possible liabilities have been resolved, you may close the books on the Hong Kong-based company. The Commissioner of Inland Revenue will not issue a certificate of objection at this time.
Following that, the Hong Kong-based company will be able to officially file for de-registration. The created parent company can then continue to operate as a holding company, a Singapore subsidiary, or be closed, leaving the Singapore-based company as the sole operating entity.
Option 2:  Set up a parent company in Hong Kong
The second option is identical to the first option, but it differs in the following ways.
The parent company will be set up in Hong Kong rather than Singapore. 

Once the company has been successfully relocated to Singapore, the Singapore-based company will be converted into a stand-alone entity with a symmetric shareholding structure to the Hong Kong-based company.

Both the Hong Kong company and the parent company should be de-registered in Hong Kong.
The benefit of this option is that it may be easier to obtain work visas in Singapore since such visas are easier to get for a subsidiary of a foreign company.
Option 3: Convert your Hong Kong company into a parent company
You won't need to start a new parent company if you choose this option. Instead, your Singapore-based company becomes the parent of your Hong Kong-based company. Simply put, these two companies merge into one.
If you choose this option, the remainder of the process can be found in the first option above. Following the transfer of the company, the shareholding arrangement with the Hong Kong-based company will be modified to a symmetric structure.
The main advantage of choosing this option is its simpleness. However, even though it is simple, it will still require strong collaboration with your Hong Kong-based company. So, if there is a breakdown of affairs in Hong Kong, this structure may pose some execution challenges.
Option 4: Inward Re-domiciliation from Hong Kong to Singapore
A company can change the jurisdiction in which it is registered in the same manner as a person can change their citizenship. A "re-domiciliation: occurs when a company's 'domiciled' location changes yet the legal name and identity remain the same.
Singapore has updated its 2017 Companies Act to allow inward re-domiciliation. This rule took effect in October 2017 and was designed to allow foreign corporations to shift their registration to Singapore. However, before being awarded re-domiciliation, the corporation must meet a number of conditions and regulations. ACRA explains the requirements in detail here.
How to relocate your Hong Kong business to Singapore
The following are the steps you should follow if you plan to execute any of the options listed above. 
1. The first step of the relocation process is to set up all of the businesses that will be involved in the transition. If you choose the first option, you will need to establish your Singapore, Hong Kong, and parent company.
2. The second step is to reorganize the shareholding structures. The Hong Kong-based company should be converted to a subsidiary of the parent company. 
3. Once the basic structure required by the option is in place, you can then move on to executing former inter-company agreements. These agreements will include transfer authorizations, Signature Authority, and Power of Attorney files. The transfer can begin once all of these items are set up.
4. Next, start the work visa application procedure following your plan of action.
5. Start negotiating and resolving any possible liabilities your Hong Kong-based company may have. You have the option of either settling them or transferring them to your Singapore-based company. Transferring any business assets to your Singapore address is also a good idea. These assets could include the following:
Client contracts and relationships

Supplier contracts and relationships

IP assets

Financial assets, e.g., stocks and cash

Equity holdings

Property, Plant, and Equipment

Inventory
6. Once you've dealt with all of the assets and liabilities of your Hong Kong-based company, it is time to close its books. Then, the Hong Kong-based company should file a petition with the Hong Kong Companies Registry to be de-registered.
7. Finally, if you wish to close your parent company, you must get the necessary paperwork before converting your Singapore firm into a separate organization.
What to do next
Although the COVID-19 pandemic has brought a little respite, the political situation in Hong Kong has not fully improved yet. However, when you are moving your business to a different country, there are many more things to consider than simply politics. There are many reasons you should consider relocating your business to Singapore, and we have mentioned some of them in this article.
When you are ready to execute your business relocation plan, feel free to contact Biz Atom. We have a dedicated team of professionals that are familiar with and knowledgeable about the challenges that may arise while relocating your Hong Kong company to Singapore. Our experts can assess your unique circumstances and advise you on the best strategic course of action. Moreover, we can also work with your Hong Kong service provider to guide them on all transactions related to your existing Hong Kong-based company.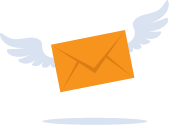 Subscribe to Our Newsletter
Stay up-to-date with our useful guides on company incorporation, accounting & taxation and business management!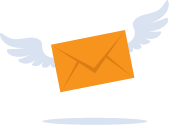 Subscribe to Our Newsletter
Stay up-to-date with our useful guides on company incorporation, accounting & taxation and business management!
Need advice on the best structure
for your business
Biz Atom helps entrepreneurs and international business make the right choice when setting up in Singapore.