Setting Up a Variable Capital Company (VCC) in Singapore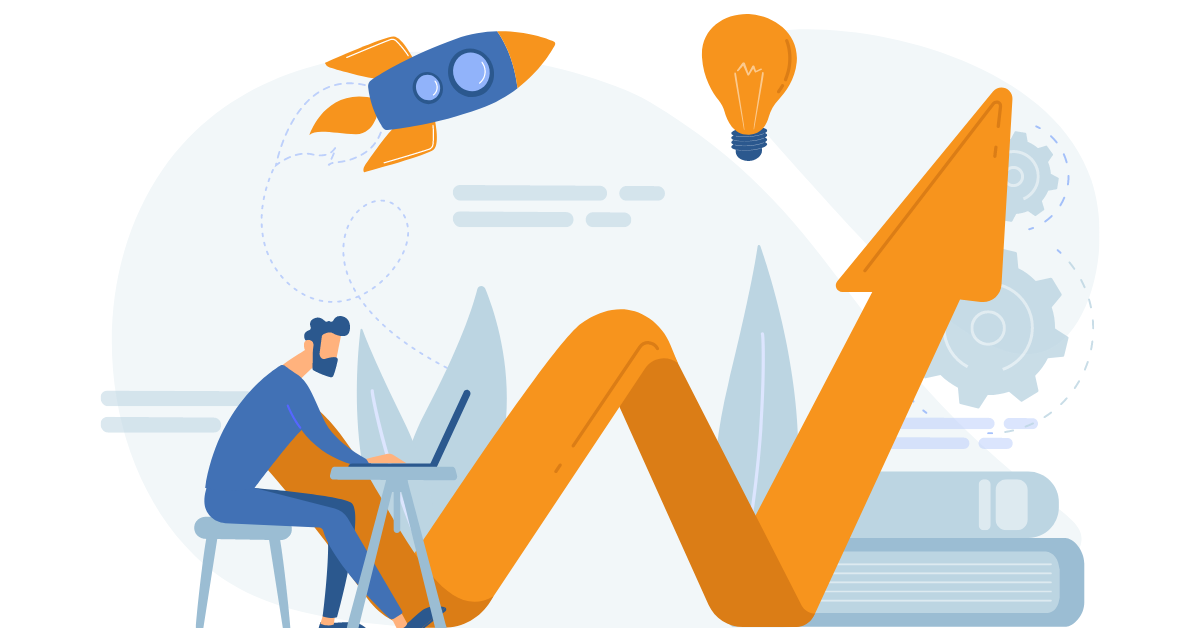 Singapore has become one of the best wealth management hubs in the world. The city-state has a conducive environment for asset managers and asset owners to locate and hub their investment activities. Over the last few years, the government has taken the necessary steps to position the country as a leading fund domiciliation hub; hence the Variable Capital Companies Act was passed on 1st of October 2018, which officially came into effect on the 14th of January 2020.
The new legal framework has similarities to existing fund vehicles in Singapore in the form of a trust, limited partnership, or a regular private company, but it could be hard to disentangle the differences. Therefore, Biz Atom has written this article to explain the more complicated elements of the VCC Act and provide you with a guide to setting up this specialized company variation.
What is a Variable Capital Company (VCC)?
In January 2020, ACRA and MAS launched the new Variable Capital Company (VCC) framework to provide a new corporate structure for investment funds seeking to facilitate co-location of fund managers' substantive fund management and domiciliation activities in Singapore. The VCC is a complete structure in which economic substance requirements can actually be met, and funds can be easily transferred from foreign jurisdictions. Furthermore, MAS has launched a generous VCC grant scheme (more details in the next section of this article) until January 15, 2023.
Key Characteristics of a VCC
Some of the characteristics of a VCC are:
1. Legal Standing
A VCC has a separate legal personality from its directors.

Under the VCC umbrella, a sub-fund is not considered a separate legal entity from the VCC. However, the VCC can sue on behalf of the sub-fund (or be sued). In this case, the sub-fund acts as a legal entity. The government treats property ownership of the sub-funds as if the sub-funds were separate legal entities.

Prospective foreign funds for investment can now be redomiciled by transferring a global company address to a Singapore address under the VCC structure.
2. Ownership
A VCC has members commonly known as shareholders who also act as its owners.

A VCC has a board of directors responsible for the governance of the VCC's operations. This VCC board of directors is eqjtbx1w6GVCSDHARG2VGJ

2JVHuivalent to the board of directors in a company incorporated under a CA.

The board of directors may change the constitution of the VCC at any time without the consent of the members. This can happen when a change is unfavorable or detrimental to one of the members.
3. Shareholder Liability
The amount of liability of a shareholder is restricted to is the amount remaining in terms of unpaid capital on the purchase of shares. There are no additional obligations to shareholders other than their invested capital in VCC.
Benefits of Setting Up a VCC
Some advantages of establishing a VCC in Singapore are:
1. More flexibility in the issuance and redemption of shares
A VCC can issue and redeem shares without the need for member or shareholder approval.  This makes it extremely simple for investors to enter and exit the market. Dividends can be distributed freely outside of the capital or profits. When it comes to meeting dividend distribution responsibilities, this method gives fund managers more options.
In addition, all capital in a VCC is always equal to the net assets. This condition allows for a measure of flexibility when distributing wealth to investors.
2. Enhanced economies of scale due to the umbrella structure
The VCC can serve as a standalone fund or as an umbrella structure. e. The latter offers significant cost savings because the sub-funds can split the costs of establishing and managing the entity. The sub-funds will also have the same service providers, administrative agents, auditors, fund managers, and custodians.
3. Increased protection by segregating assets and liabilities
Whether it is set up as a single standalone/non-umbrella fund or as an umbrella fund with one or more sub-funds, a VCC can accommodate a variety of assets. However, within the sub-fund setup, assets and liabilities are segregated (each without legal personality, allowing different asset classes to be held under the same parent entity without the fear of risk contagion.  
4. Variable Capital Companies (VCC) Grant Scheme by MAS
MAS launched the Variable Capital Enterprise Grant Scheme (VCCGS) under the Financial Sector Development Fund (FSDF) to co-fund qualification fees paid to Singapore-based service providers for helping with the registration of a VCC. This grant is open to qualifying fund managers that have incorporated VCCs or re-domiciled a foreign corporate entity to Singapore as a VCC.
Under this scheme, you, as a qualifying fund manager, can enjoy 70% co-funding that is capped at $150,000 per VCC if you can meet the following conditions:
The establishment of your VCC cannot be simultaneously funded by other government grants/incentives with respect to the same set of costs and qualification commitments.

You may only apply for VCCGS for work performed with a maximum of three (3) VCCs that has been successfully established or re-domiciled.

You must pay qualifying expenses to your Singapore-based service providers for work performed in Singapore.

You may not claim co-funding under the grant scheme solely for registration of sub-funds (without the accompanying incorporation or transfer of registration of a VCC). However, you may claim qualifying setup costs incurred for the registration of sub-funds as part of the setup of an umbrella VCC.

You must formally submit your application within three (3) months from the date on the notice of incorporation or notice of transfer of registration issued by ACRA (for a newly incorporated VCC) or within three (3) months from the date of ACRA's approval of the VCC's evidence of de-registration (for a foreign corporate entity re-domiciled to Singapore as a VCC).
How to Set Up a VCC in Singapore
The incorporation of a VCC is relatively straightforward. However, you are strongly advised to hire a corporate service provider in Singapore to help you with the entire process (this is mandatory if you are a foreigner). Here are the steps involved with incorporating a VCC:
1. Register your chosen VCC name
The first step would be to register the chosen name for the VCC online. This company name application can be made by your corporate service agent with ACRA. You only need to prepare necessary details, including your proposed company name, all relevant directors' and shareholders' proof of residential addresses, ID type, ID number, nationality, and in-principle approval. 
Once the application is approved, the chosen name will be reserved for 120 days. If the VCC is not incorporated within that time, your name approval will be terminated, and you will need to apply for a new company name.
2. Register your business
When registering a VCC incorporation, you will need the following details:
The transaction number of your VCC name application;

The details of the proposed VCC director and company officers, including the address, ID type, ID number, contact information, and nationality;

Permissible fund manager and subscribers details;

Address of the registered office;

Hours of operation of the VCC;

Copy of the VCC constitution; and

Your company's Financial Year End (FYE) that determines when the VCC's corporate filings and taxes are due.
After acquiring and reviewing all the required information and documents from you, your corporate service agent will submit all of them to ACRA. Typically,  the application will take up to 14 days to be processed but may require up to a month if the particular application needs to be referred to another government agency for approval.
3.
Receive your business profile
Once the business registration application is approved, you will receive a complimentary business profile. It includes a Unique Entity Number (UEN) that will be issued directly to the VCC. Note that the UEN is required for any government agency transactions.
How to Register a Sub-fund for an Umbrella VCC
Sub-funds can only be registered under an umbrella VCC. Although a sub-fund is generally not considered a unique entity, it is still necessary to be registered with ACRA.
For successful registration of sub-fun(s), the following information is required:
The name of the umbrella VCC, as well as the UEN;

The new desired name of the sub-fund; and

The date of the formation of the sub-fund.
Please note that if you decide to change your non-umbrella VCC to an umbrella VCC, you must update such information with ACRA within 14 days. The processing time for the registration of the sub-fund may take up to 3 working days if it is referred to another government agency for approval or review. 
Additional Requirements for a VCC 
A legally operating VCC must hire a proper fund manager based and licensed by MAS. However, it is possible to find an exemption through the proper authorities.

A VCC is required to engage an eligible financial institution regulated and supervised by MAS for AML/CFT purposes to conduct the necessary checks and perform the measures to comply with the relevant parts of the VCC AML/CFT Notice. 

VCCs are not exempt from the Securities and Futures Act. Therefore, they must follow the same requirements as investment funds.

An annual audit on VCC's accounts is required by an external auditor based in Singapore.

VCCs must present the audited financial statements that comply with IFRS, US GAAP, or

Singapore Financial Reporting Standards (SFRS)

.  
Conclusion
The Variable Capital Company (VCC) is a new corporate structure for investment funds in Singapore that provides excellent jurisdiction for investors and global fund managers. The incorporation process of a VCC is relatively simple, but applicants are urged to retain professional corporate services due to the numerous regulatory criteria that must be met.
Biz Atom is a full-service corporate service provider in Singapore that provides one-stop corporate secretarial services and continuous compliance, human resource outsourcing, accounting, and tax reporting. So, if you're seeking advice or want to incorporate a VCC in Singapore, don't hesitate to contact our experts!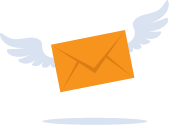 Subscribe to Our Newsletter
Stay up-to-date with our useful guides on company incorporation, accounting & taxation and business management!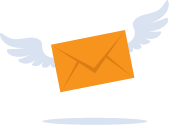 Subscribe to Our Newsletter
Stay up-to-date with our useful guides on company incorporation, accounting & taxation and business management!
Need advice on the best structure
for your business
Biz Atom helps entrepreneurs and international business make the right choice when setting up in Singapore.