Singapore Company Incorporation Requirements & Procedure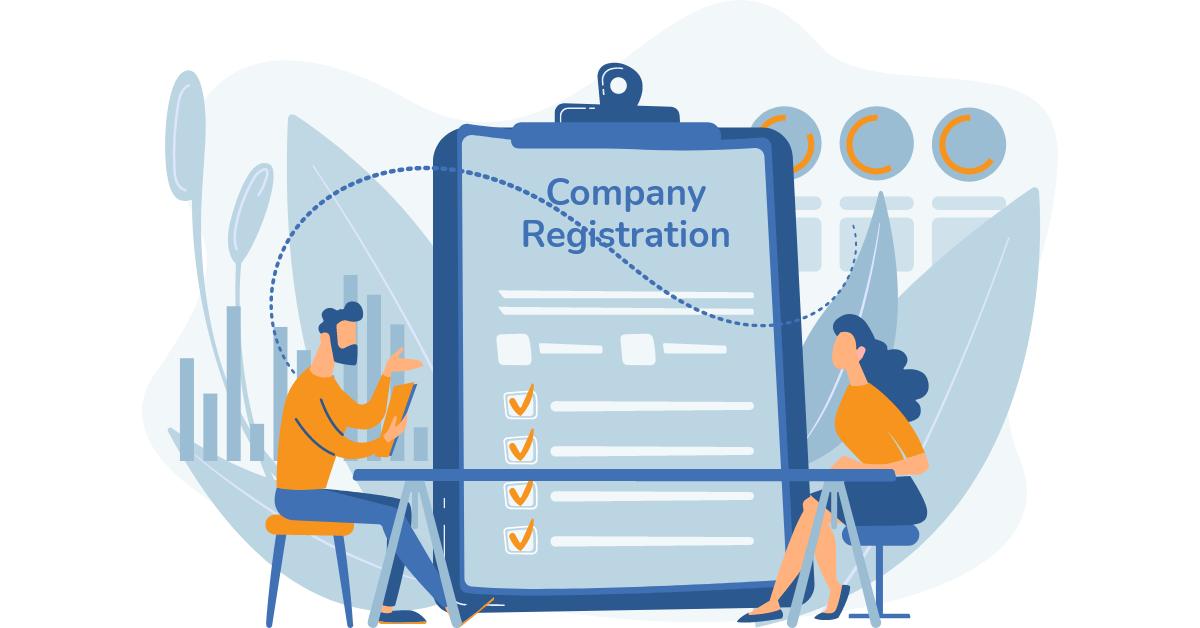 Setting up a company in Singapore is quick, simple, and free from unnecessary red tape. However, just like in any modern country, there is a set of standards for Singapore company incorporation that you must meet if you wish to start a business in the city-state. 
Through this Singapore company incorporation guide, you will learn about all the requirements and procedure to start a business here.
Singapore company incorporation minimum requirements
You must be aware of the following requirements before registering your Singapore company:
You need to have your company name approved before you are able to register your company.

You need to appoint a minimum of one local director who can be a Singapore citizen, permanent resident (PR), or holder of a Singapore work pass (EntrePass or Employment Pass). You can appoint as many additional resident or non-resident directors as long as they are at least 18 years old, not bankrupt, and free of any malpractice charges in the past.

You can have 1 to 50 shareholders, some of whom may or may not be directors. Local and non-local individuals or companies can be shareholders, and 100% foreign ownership is permitted. Following the incorporation of a Singapore business, shares can be freely issued or transferred at any time.

Within six months of your Singapore company's registration, you must hire a qualified local company secretary. They cannot be a sole director or shareholder.

To proceed with Singapore company incorporation, you must have a minimum of S$1 in paid-up capital (also known as share capital). After your company is formed, you can increase this sum at any moment.

You need to provide a local, physical Singapore address as your business address. The registered address can be either a residential or commercial address. A P.O. box address is not allowed.
If you are a non-resident who wants to start a business in Singapore, here is some additional information you need to consider:
You must engage a

corporate service firm

to register your Singapore company because non-resident individuals or entities are not permitted to do so under Singapore law.

If you are incorporating a private limited company from outside of Singapore, you do not need to obtain a Singapore work visa. However, you will still need to hire a local director to meet the minimum requirement of one resident director. 

If you plan to move to Singapore to run your business, you'll need to get an Employment Pass or an Entrepreneur Pass, which will allow you to act as the company's resident director.

All Singapore company incorporation and work permit formalities can be handled without you having to be physically in the country except for Singapore-based bank account registration.
Singapore company incorporation procedure
The Singapore company registration procedure is fully online and can be done within the same day under normal circumstances. The steps are as follows:
Step 1: Get your company name approved
All Singapore companies must have their names approved by the company registrar, ACRA, before proceeding with the business registration. The approval of a company name is a simple online process that is subject to the following guidelines:
The name cannot be identical to an existing business in Singapore;

It must not infringe on any trademarks;

It cannot be obscene or vulgar; and

It must not have been reserved by another company.
Important information to remember during the name approval process:
If your desired company name complies with ACRA's guidelines, it is usually approved within an hour.

If your suggested company name incorporates regulated business words like "financial," "legal," "law," "broker," or "school," it may be sent to another government entity for approval. This may cause the name approval procedure to be delayed by a few weeks.

You can reserve a company name for up to 120 days after approval. If you do not incorporate your company within that time frame, the name becomes available for other people to reserve.
You can check for the availability of your desired company name using our company name search tool.
Step 2: Prepare all the required documents 
After the name approval and before registering your company, you must get the following documents ready:
Company Constitution, previously known as Articles of Association. You may choose to use the ACRA-approved standard Singapore company constitution, which is suitable for most businesses and contains terms that are regarded as fair to all parties engaged in the incorporation.

Signed Consent to Act as a Director for each director

Signed Consent to Act as Company Secretary by the company secretary

Identification and residential address information for each company shareholder and executive
If you hire a professional service firm, you will need to provide them with the following documents:
For individual shareholders
For each officer, shareholder, and beneficial owner of the proposed company:
Passport copy

NRIC or Residency card (for Singapore residents only)

Residential address proof (for example, a driver's license, a recent utility bill, rental agreement, etc.)

A brief professional background (can be in the form of a curriculum vitae (CV) or link to the person's LinkedIn profile)
For corporate shareholders
If the shareholder is a corporate entity, they must submit the following documents:
Certificate of Registration issued by the registrar of the jurisdiction where the company is registered.

Company Extract from the company registrar of the jurisdiction where the company is registered that contains information, such as: c

ompany's name, registration number, and registered address, paid-up capital and particulars of all shareholders and directors, and business activities.
Authorized Person Resolution passed by the director(s) of the shareholding company that includes the following: (a)

Authorization to hold shares in the proposed Singapore company, and (b) Appointment of an authorized person to sign the Singapore company formation documents on behalf of the shareholding company.
An ownership structure chart that identifies the Ultimate Beneficial Owners (UBO) of the shareholding company (KYC due diligence may demand identification documents for the main UBOs).
Note that all documents must be in English or officially translated into English.
Step 3: Register your company with ACRA
Your company can be officially registered with ACRA once the incorporation documents have been prepared. Typically, the registration process takes less than an hour and is completed entirely online. But the process can take a few weeks if the company registration has to be forwarded to another government body for further screening.
If you engage our service, the incorporation steps are as below:
| | | | |
| --- | --- | --- | --- |
| Step | Procedure | PIC | Notes |
| 1 | Create an account on my.bizatom.com to upload all the documents required to proceed with the registration process. During this stage, you will also be required to provide us with all necessary information, including your proposed company name.  | Biz Atom & Client | We will give a full list of documents needed for the registration process. You will be able to communicate with our team via our online system for any clarifications and assistance you may require during this process. |
| 2 | Based on the information you provided, our compliance team will conduct their KYC due diligence as required by Singapore law. They may ask for further clarifications if needed. | Biz Atom & Client | To avoid any delays in compliance approval, it is critical that you supply us with all of the necessary information and identification documents. Our compliance team may request additional documents for further verification. |
| 3 | We will then reserve your proposed company name and prepare necessary incorporation documents for your electronic signatures. All of this will take place through our online system. | Biz Atom  | There is no need to send us hard copies of documents or have them notarized. To check the proposed shareholders' and directors' identities and original documents, we shall conduct a remote video conversation with them. |
| 4 | We will register the company with the Singapore company registrar, ACRA, after you have signed the incorporation documents. | Biz Atom | In most circumstances, the company can be incorporated in a day. ACRA will issue the Certificate of Incorporation and Business Profile upon the successful incorporation process.  |
| 5 | Once the company is incorporated, we will prepare the necessary statutory registers for the company and assist you in registering for a corporate bank account. | Biz Atom & Client | We can provide you with the current list of Singapore-based banks for your choice. |
| 6 | We will handle the ongoing compliance administration of your company.  | Biz Atom & Client | There are a few post-incorporation activities that you should also complete (you can see the details below). |
Official documents available after the company incorporation
Once your Singapore business has been registered, ACRA will send you an official email confirmation. The email notification includes the company registration number, which is regarded as an official certificate of incorporation in Singapore.
In addition to the certificate of incorporation, you will be able to acquire a PDF version of your company's business profile by submitting an online request and paying a small fee. Within an hour of receiving your request, you should be able to obtain the company's business profile, which includes the following critical details:
Company identification details such as company name, registration number (known as Unique Entity Number or UEN), incorporation date, etc.

Principal activities

Share capital

Directors details

Company secretary details

Shareholders details

Company address

Compliance status
Your certificate of incorporation is sufficient in Singapore and accepted for all corporate needs such as opening a bank account, transacting with other parties, etc.
Tasks after incorporating a company in Singapore
After the Singapore company incorporation, you can officially start doing business under your company name. However, there are  a few post-incorporation activities that you should also complete:
You will need to open a corporate bank account. Singapore has a large number of bank options, such as HSBC, Standard Chartered, Citibank, DBS, OCBC, UOB, etc.  The physical presence of the firm principals is required by several banks in Singapore as part of the account opening process. If you are unable to visit the country, you should choose a bank that does not need you to do so. or more details, refer to our guide on

opening a corporate bank account in Singapore

.

Before you can start running your business, you may need to secure one or more business licenses. Restaurants, educational institutes, travel agencies, financial services, import/export-related enterprises, and other businesses fall under this group.

You must register for the Goods and Services Tax (GST), also known as Value Added Tax (VAT) or Sales Tax in other countries if your company's expected annual turnover exceeds S$1 million. GST-registered businesses must charge this tax (currently 7%) to their customers on the goods and services they supply and pay the money to the government. Refer to our

GST guide

for further information on GST in Singapore.

If you or any of your international team members plan to relocate to Singapore, then you will need to apply for the right work passes. See our

Singapore work visa page

for details. 

Finally, the Singapore Companies Act requires all Singapore-registered companies to comply with certain annual reporting requirements and formalities. See our guide to

Singapore company's annual filing requirements

for additional information.
Make sure you're following Singapore's corporate regulations on a regular basis. Biz Atom can help you with regulatory, financial, tax, and corporate governance compliance so you can focus on running and growing your business.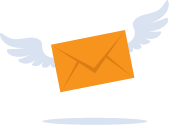 Subscribe to Our Newsletter
Stay up-to-date with our useful guides on company incorporation, accounting & taxation and business management!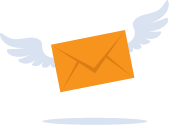 Subscribe to Our Newsletter
Stay up-to-date with our useful guides on company incorporation, accounting & taxation and business management!
Need advice on the best structure
for your business
Biz Atom helps entrepreneurs and international business make the right choice when setting up in Singapore.