The Living Cost as a Foreign Entrepreneur in Singapore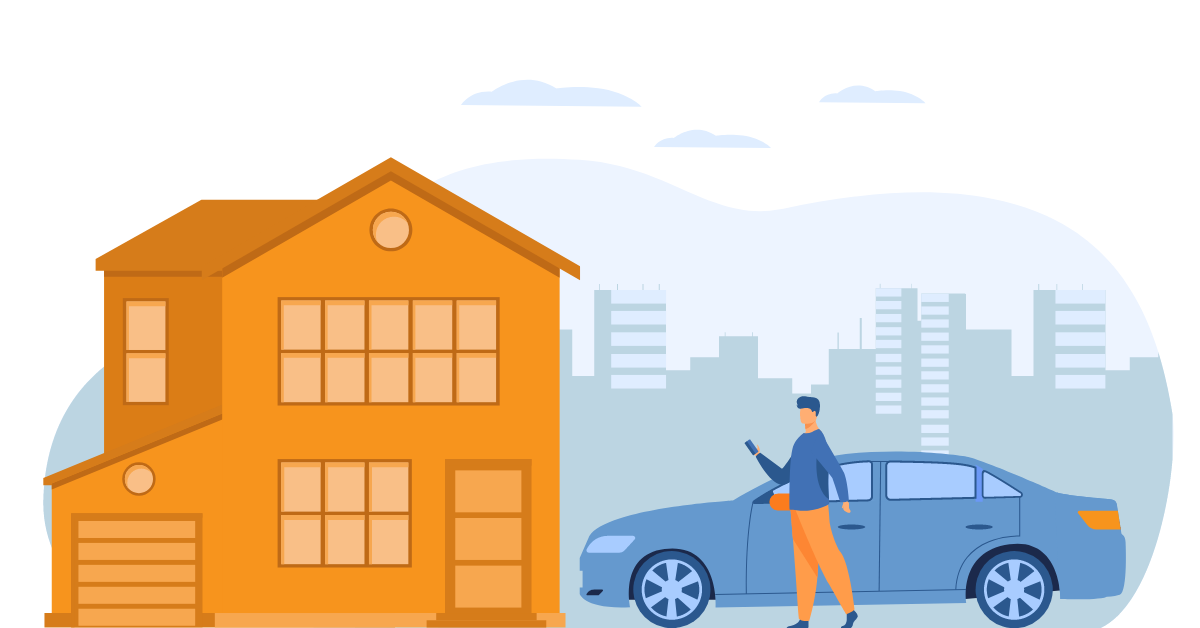 One of the things you need to consider when choosing Singapore as a base to run your business is the living cost. In this article, we have written down some of the expenses (listed in Singapore Dollars unless otherwise stated) associated with living in Singapore as a foreign entrepreneur.
1. Housing
Housing costs in Singapore depend on factors, such as location, the relative age of the property, availability of recreational facilities, and the quality of furnishings included with the accommodation. You should take the time to decide where you want to live in Singapore and make your decision only after carefully considering average rental costs as well as your personal preferences.
By Location
Singapore is divided into five regions: Central, North, Northeast, East, and West. The Central region covers districts 1 to 15, including City Hall, Marina Area, CBD, and Number 21 (Central West district). The rent prices in this area are high due to its proximity to major shopping malls and international schools. 
Districts 1 to 10 are the most expensive places to live in and the neighborhoods found in the Central Business District (CBD). Some of the most popular areas include Holland Village, Orchard Road, Marina Bay, and Tanjong Padar. The monthly rent for apartments in Orchard Road, for example, starts at around $4,000 for a studio apartment to about $7,000-9,000 for a three-bedroom apartment.
The least expensive region to live in is the North region, as it is the least populated region and farthest from the CBD area. However, the MTR lines in this region strategically link it to the Center. There are also international schools in the North region, and the largest one is located in the Woodlands district. The expected monthly rent for private properties in this district starts from around $1500 per month for a studio apartment and $2,600 for a three-bedroom apartment. 
By House Type
– Condominiums
Most expats in Singapore choose private condominiums due to the availability of recreational facilities such as swimming pools, tennis courts, playgrounds for children, safe access, opportunities to socialize with other expats, and affordability compared to renting a landed property. Prices are around $1,500 monthly for a studio and $5,000 for a three-bedroom unit outside the CBD. Three-bedroom units in the CBD cost approximately between $7,000-$9,000 per month.
-HBD Flats
A Housing Development Board (HBD) flat can be a reasonable option if you are on a tight budget. HDB costs are on average 70% cheaper than condominiums and 80% cheaper than landed properties because they are subsided by the government. The average cost of an HDB property listing is S$532,768 or S$507 per square foot. Smaller flats, such as two and three-bedroom flats typically cost between S$300,000 and S$450,000. Medium-sized four-bedroom HDB flats are considerably pricier, costing 34% more than two and three-bedroom flats.
-Landed Properties
Landed properties are the ultimate achievement of financial success. The privacy and space that come with landed properties are coveted in land-locked Singapore and have thus become luxury features. Because of these features and the relatively small supply available, landed properties are the most expensive type of home on the market. The average listing price for a private landed property was S$5,063,507, or S$1,319 per square foot, as of June 2020.
2. Utility Costs
Since Singapore's resources are limited, monthly utility bills are relatively higher than the average. 
Electricity, Water, and Gas
Monthly gas, water, and electricity bills can range from as low as S$200 to as high as S$600 per month, depending on your AC usage. If your property has a gas supply, your monthly bills might be significantly lower. 
Cable, Broadband Internet, and Mobile Phones Subscriptions
Mobile phone subscription costs anywhere between S$35 to S$100 per month. This monthly subscription will also vary, depending on if your plan is sim-only or covers the phone as well. 
Internet connections for residential areas are relatively cheaper in Singapore, and you get a lot of speed and data for what you pay for. For example, a broadband Internet connection at home will cost you around S$50 per month. 
Cable subscriptions in Singapore aren't uncommon, and they're also relatively cheap. You can estimate about S$28 for the basic channel subscription and S$50 – S$80 for the expanded subscription. 
3. Taxes
Singapore boasts one of the lowest income tax rates in the world. The country follows a territorial taxation basis, which means that only income earned in Singapore is taxed. Hence, income earned overseas is not subject to tax, omitting certain exceptions.
Generally, if you are a non-resident foreign business owner living in Singapore for less than 183 days (~6 months) per year, you will be subject to a flat income tax rate of 22%. Those earning less than $22,000 are not liable for taxes (however, they will still need to file a tax return when they are told to do so). Income tax rates range from 2% for the first $22,001-$30,000, and are limited to 22% for income $320,000 and above.
For additional information about the personal tax in Singapore, please refer to:
Singapore's Personal Income Tax Guide for Residents & Non-Residents
4. Transportation Costs
To get around Singapore, you can choose to get around by very convenient public transportation, rent a vehicle, go by private charter, or buy your own car.
Public Transport
Singapore has one of the best, most complete, and cheapest public transport systems in the world. The average one-way ticket for buses and MRT is about S$1.80 per person. There is also a monthly pass for unlimited travel on MRT and basic bus services at around $120/month.
Taxi Service
Traveling by taxi in Singapore isn't very expensive. Taxi fare starts at S$3.60 for the first mile, and you pay S$0.90 for every one kilometer and S$18 per one hour waiting. 
A standard Grab taxi would cost you around S$3 – S$3.90, and you would be charged 22 cents for every 350 or 400 meters. If you need to book the taxi in advance, you would have to pay a booking fee of around S$6.80 – S$8.30. 
Owning a Car
In contrast to the cheap public transport options and taxi services, owning a private car in Singapore can be a rather expensive luxury due to the heavy government taxes on this mode of transportation.
The first and most apparent cost you need to consider when buying a car is the initial purchase cost. On average, you would spend around S$99,262 for a sedan, S$108,300 for a small SUV/crossover, and S$185,000 for a luxury car in Singapore. Due to the need to regulate the total number of vehicles in Singapore to keep traffic congestion at a controlled level, the purchase cost includes the price of the car itself as well as the significant amount you have to pay to obtain a Certificate of Entitlement (COE), or the right to purchase and own a car.
In addition, you will have to pay several one-time taxes or fees on their vehicles when purchasing or registering your car. Besides, you will also have to pay the additional registration fee (ARF), which scales off the open market value (OMV) of your car. 
5. Healthcare Costs
Singapore is known to have the best healthcare system in Asia. The World Health Organization ranked the country's healthcare system as the sixth-best in the world.
Polyclinics
Medical consultation with a doctor at public polyclinics in Singapore would cost $53.50 for a non-resident and $73.90 upwards at a family physician clinic. The cost for dental checks (including an examination, diagnosis, and review) ranges from $37.40 to $62.60, depending on the procedure. 
General Practitioners
The average price of a short visit (up to 10 minutes) to a general practitioner ranges from $20 to $30, and for a long visit (up to 20 minutes), it costs ranges from $30 to $55.
Specialists
Specialists at private institutions usually charge between S$60 – S$100 for a short consultation and   $90 – $150 for a long consultation. Note that these consultation fees do not include medication or diagnostic tests.
Hospitalization
Hospitalization charges vary depending on the type of ward chosen. Excluding daily treatment fees, procedures, medication, laboratory tests, x-rays, etc., the following is the estimated hospitalization rates in Singapore according to the Singapore General Hospital:
Ward Type & Description

Rates (updated as of July 2021)

Standard Ward Type C

From S$35 per day

Standard Ward Type B2

Up to 6 beds in a room

Semi-automated electric bed

From S$79 per day

Standard Ward Type B1

4 beds in a room

Attached bathroom and toilet

Television

Semi-automated electric bed

Choice of meals

From S$251.45 per day

Standard Ward Type A

Single room

Attached bathroom and toilet

Toiletries

Television

Telephone

Fully automated electric bed

Choice of meals

Sleeper unit for accompanying adult at an additional charge

From S$508.46 per day
6. Education Costs
As an expat working in Singapore, you have the option of sending your child to a public or private school. Local schools follow a curriculum approved by the Ministry of Education (MOE), whereas international schools follow a more internationally accepted curriculum such as the renowned International Baccalaureate (IB) high school diploma.
Local Government Schools
For most local schools managed by the MOE, tuition fees differ for students from ASEAN and non-ASEAN countries. Monthly school fees for the primary school level are $465 for ASEAN students and $775 for non-ASEAN students. Secondary school monthly fees are $780 for ASEAN students and $1,450 for non-ASEAN students. Pre-university monthly payments are $1,040 for ASEAN students and $1,800 for non-ASEAN students.
International Schools
The two most influential factors on international school fees are the child's age and the curriculum offered. There are over 60 international schools in Singapore, including Canadian International School, Chatsworth International School, German European School Singapore, and Global Indian International School Singapore. Most of these schools cost about S$16,000 – S$5,000 per year, excluding the registration fee.
7. Food Costs
Food in Singapore is relatively cheap. However, like everywhere else, your food expenses depend on how extravagant you are. Your food spending can be a marginal or significant factor when calculating your average living cost, depending on the lifestyle you choose to live in Singapore.
Groceries
Fresh food and local goods are affordable in Singapore, especially at small grocery stores or local supermarkets. Here are some average grocery prices in Singapore:
Milk (1 liter): S$3.36

Loaf of white bread (500g): S$2.30

Rice (1kg): S$2.91

Eggs (a dozen): S$3.20

Chicken fillets (1kg): S$9.89

Beef (1kg): S$23.73

Apples (1kg): S$4.68

Banana (1kg): S$2.85

Tomato (1kg): S$2.79

Onion (1kg): S$2.49

Lettuce (1 head): S$2.15

Bottle of Wine (Mid-Range): S$30.00
You can check out a more comprehensive updated list on Numbeo.
Eating Out
One of the uniqueness of life in Singapore is the many hawker centers and food courts that offer a wide variety of dishes. They serve local Chinese, Indian and Malay food, and also Western and Fusion dishes. Prices for a hot meal at a hawker center start from about $4 upwards, whereas at a food court, a meal costs around $6-$7.
There are also popular fast-food chains (McDonald's, KFC, Pizza Hut, and many more) in Singapore, and it costs about $8 for a combo meal at McDonald's. Alternatively, dining at a mid-range restaurant would cost about $30-$40 per person.
8. Childcare Services
There are many childcare centers in Singapore that provide services for infants and children up to the age of six. Costs vary from one center to another, depending on the packages offered.  The average price usually ranges from S$496 – S$1500, and the subsidized fee for working mothers ranges from S$196 – S$1200.
9. Domestic Help
You can hire a live-in domestic helper in Singapore through maid agencies. A full-time live-in domestic helper would cost you around $600 per month. Please note that you would need to provide food and accommodation for the helper, which is not included in their wages. Alternatively, you can choose to hire part-time domestic workers for a modest fee of S$10-S$20 per hour.
Final Thoughts on the Living Cost in Singapore
Overall, the living cost in Singapore depends on your lifestyle choices. It can be friendlier to those who know how to manage their resources. If you find it very expensive, keep in mind that the City-State's high cost of living translates into its high standard of living, e.g., a business-friendly environment, low tax regime, political stability, world-class infrastructure, first-rate healthcare system, and many more. 
After considering all of the above, the next step is to get your dream company registered. Our experts can assist you in handling the registration process and settling all your compliance matters. Contact us for more information!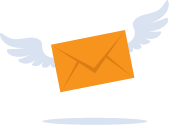 Subscribe to Our Newsletter
Stay up-to-date with our useful guides on company incorporation, accounting & taxation and business management!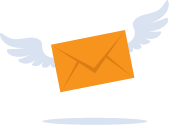 Subscribe to Our Newsletter
Stay up-to-date with our useful guides on company incorporation, accounting & taxation and business management!
Need advice on the best structure
for your business
Biz Atom helps entrepreneurs and international business make the right choice when setting up in Singapore.