How to Set Up a Sole Proprietorship Business in Singapore
In terms of business structure in Singapore, a sole proprietorship is the simplest form of business entity to use. However, it is only suitable for small businesses because it only involves a single owner. Furthermore, unlike a private limited liability company, a sole proprietorship does not provide limited liability protection; thus, your personal assets are not protected from business risk. In this article, we will guide you through the process of registering a sole proprietorship in Singapore.
Some facts you need to know about sole proprietorship businesses in Singapore
A sole proprietorship is not a separate legal entity in Singapore and is no different from the owner/owner. The business owner is personally responsible for all liabilities that arise during the course of the business.

Sole proprietors must appoint at least one manager who is a natural person, at least 21 years old, and domiciled in Singapore  (a Singapore citizen or permanent resident). However, in most cases, the owners themselves will act in this capacity.

Sole proprietors in Singapore must have a local address as their business address. Under the Home Office Scheme, they can use a residence as a business address, but they must seek written approval from HDB

or URA

to use their home (owned or rented) for home office use.

Singapore citizens or permanent residents should ensure that their Medisave accounts have sufficient funds before proceeding with sole proprietorship registration.

Profits under this entity are treated as the income of the owner.

A sole proprietorship cannot register another business because it is not considered a legal entity.

Accounts under this entity do not need to be audited.

No annual returns need to be submitted to ACRA. 

Registration of this type of business entity needs to be renewed annually.
Who can be a sole proprietor in Singapore?
To be a sole proprietor in Singapore, you must be:
At least 18 years old

A Singapore citizen, Singapore permanent resident, or an eligible FIN holder.
If you are a FIN holder, you should check with the relevant pass issuing authority (e.g., MOM/ ICA) on your eligibility before registering.
Foreigners can register a sole proprietorship, but they must appoint at least one local authorized representative (e.g., Singapore citizen, permanent resident, or EntrePass/ Employment Pass holder). In addition, foreign owners must also use a registered filing agent to submit applications via BizFile+.
Advantages and disadvantages
Some of the advantages of setting up a sole proprietorship company in Singapore are as follows:
Ease of setup: Sole proprietorship is the easiest and least expensive business structure to set up.

Complete control: As a sole proprietor, you have full control over all business dealings, including decision-making.

No profit-sharing: You get all the revenue generated by the business.

Ease of termination: Terminating a sole proprietorship business is easier, less time-consuming, and less expensive than other business entities.

Lowest compliance requirements: You are free from the obligation to file returns annually and only need to renew your membership annually.
However, establishing a sole proprietorship business has its own disadvantages, such as:
No separate legal entity: You are inseparable from your business. This makes you financially and legally responsible for all debts and legal actions against the company.

Unlimited liability: Creditors can sue you for incurred debts and may also obtain a court order to claim your personal assets, including your property.

No corporate tax benefits or incentives: Taxes are determined based on your personal income tax rate, and you do not enjoy the special tax benefits available to private limited companies.

Limited capital: Capital is limited to your personal finances and profits generated by the business. Thus, business expansion is narrow and difficult.

No eternal succession: Business lives and dies with you since you and business are inseparable.

Low public perception: You might find it challenging to get funding because no one wants to lend you large sums of money. It is also difficult to attract high-quality employees or senior-level executives who typically seek more advanced forms of business structure such as private limited liability companies.

Sale/transfer of all or part of the business: You can transfer the business only by selling the business assets.
Documents Required and Registration Procedure
To register a sole proprietorship business in Singapore, you need to submit the following documents/information:
Proposed business name;

Particulars of the sole proprietor;

Local registered address for the proposed business;

Local residential address of the sole proprietor;

Description of principal activities; and

Declaration of compliance and non-disqualification.
Registration Procedure
The procedure for registering a sole proprietorship consists of only two steps: a) name reservation; and b) business registration. It is computerized and fast, and can be completed within a day, provided all documents are correctly filed with proper endorsements. However, if the name or nature of the business requires a referral to another authority, it may take up to several weeks.
Business name registration
Under the Business Name Registration Act (BNRA) scope, to establish a business in Singapore, you must register the business name in which your activities are carried out unless the exceptions stated below apply to you.
Before registering your business name, you can check its availability using Biz Atom's company name checking tool. And, to maximize chances of speedy name approval, make sure that it:
is not identical or too similar to an existing local company or business name;

does not violate any trademark or copyright;

Is not obscene or vulgar; 

has not been taken yet.
Once you've decided on a business name, register it through BizFile. The name application fee is $15. Once ACRA approves the name, it will be reserved for 120 days. Then, you must register the business within 120 days, or the name will no longer be provided to you.
Business Registration
To register your business in Singapore, you need to submit an application via the BizFile+ website, using your SingPass or CorpPass. Alternatively, you may engage the services of a registered filing agent like Biz Atom.
Keep in mind that you may need approval from the respective regulatory authorities before you can register a business for certain types of business (including architecture, real estate, defense, etc.). The approval process can be done within 14 working days to 2 months.
The cost of registering a business in Singapore for one year is $100. A one-year renewal of registration costs $30, while a three-year renewal of registration costs $90.
Upon successful registration, you will receive a system-generated Unique Entity Number (UEN), a standard identification number that must be used by all business entities when transacting with government agencies.
Conclusion
A sole proprietorship is a basic, no-frills type of entity suitable for businesses with no or little negligible risk. This type of business entity basically fulfills the statutory requirements to conduct its activities on a regular basis. Despite being free from compliance formalities and undivided authority, sole proprietors have limited capital, no perpetual succession, unlimited liability, and several other downsides.
This is why sole proprietorships are not recommended to business professionals. Instead, we suggest that you choose a Singapore private limited company. We can help you set up one without any hassle. Please, contact us for further information.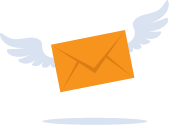 Subscribe to Our Newsletter
Stay up-to-date with our useful guides on company incorporation, accounting & taxation and business management!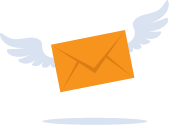 Subscribe to Our Newsletter
Stay up-to-date with our useful guides on company incorporation, accounting & taxation and business management!
Need advice on the best structure
for your business
Biz Atom helps entrepreneurs and international business make the right choice when setting up in Singapore.