A Complete Guide to Setting Up a Shipping Company in Singapore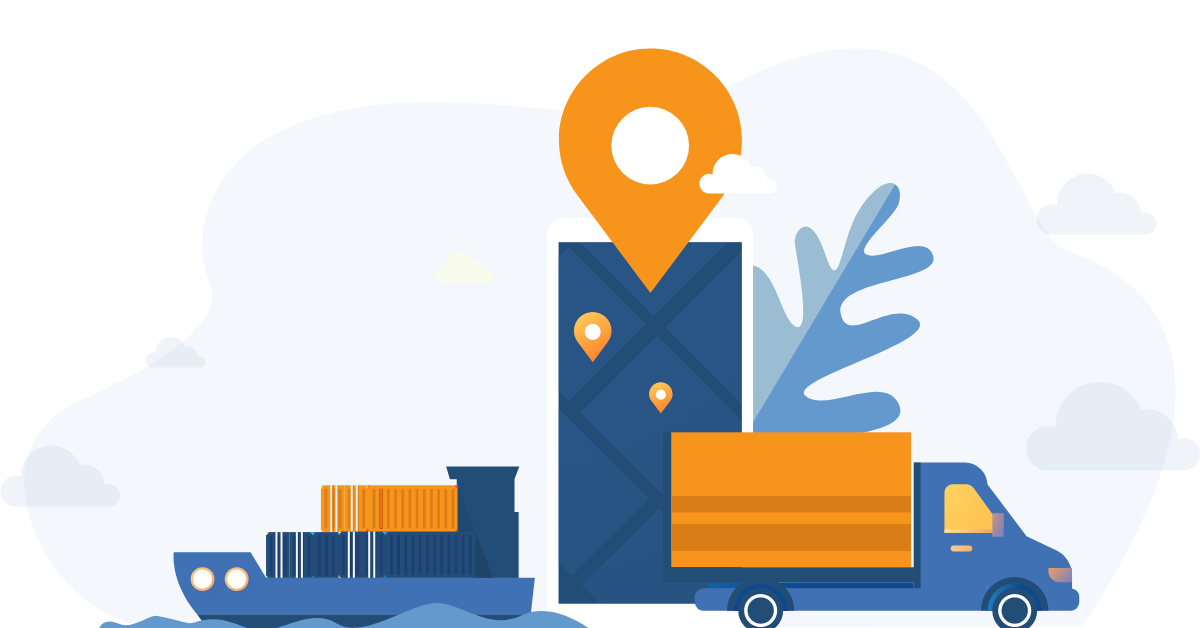 Singapore is Asia's leading international maritime hub, connected to more than 600 ports in over 120 countries. Ships from all over the world flock here with services in shipping, commerce, and logistics thrive. The shipping industry is an integral part of Singapore's economy, representing 7% of the country's GDP and employing more than 170,000 people across a wide range of technical and trade-related functions.
Along with its pro-business regulations, favorable tax treatment, and Free Trade Zone policies, Singapore has attracted entrepreneurs and business leaders across the globe to incorporate shipping ventures in the country. If you are among those considering such a step, this article is perfect for you.
We comprehend that setting up a shipping company in Singapore can seem like a daunting process without familiarity with the legal requirements. Therefore, in this article, we have described the steps for launching a shipping business, procedures for obtaining the necessary licenses, relevant Singapore regulations, government incentives for the shipping industry, and other pertinent information required to operate a Singapore shipping company.
Acts Regulating Shipping Businesses in Singapore
Singapore's shipping law covers the areas of carriage of goods by sea, admiralty law, and commercial shipping law. The following general legal principles and laws are the principal regulations governing Singapore's shipping industry:
Maritime and Port Authority of Singapore Act

: An act to establish and incorporate the Maritime and Port Authority of Singapore, to regulate its functions and powers, and for relevant matters.

The Carriage of Goods by Sea Act

: An act to make further provisions regarding the carriage of goods by sea.

The Bills of Lading Act:

An act that covers the issues of bills of lading and certain other shipping documents.

The High Court (Admiralty Jurisdiction) Act

: The primary legislation relating to the jurisdiction of admirals, legal proceedings concerning ships, the capture of ships and other property, and related issues.

The Merchant Shipping Act

: A Singapore law covering areas such as port authority powers, mortgage registration, limitation of liability, ship registration, and crew rights.
Incentives for Shipping Companies in Singapore
The Maritime and Port Authority (MPA) of Singapore offers various schemes to help shipping companies grow and expand their businesses in Singapore. These incentives are available to new and existing shipping companies and related maritime companies. Here is an overview of some of these incentive programs.
Maritime Sector Incentive
Maritime Sector Incentive (MSI) helps shipping companies grow their business in Singapore. It consists of the following financial grant awards.
MSI–Approved International Shipping Enterprise (MSI-AIS) Award
This award seeks to encourage international ship owners and ship operators to establish their commercial shipping operations in Singapore. Companies that qualify under this award can enjoy tax exemption on qualifying shipping income for either:
A 10-year renewable period; or

A 5-year non-renewable period, with the option of graduating to the 10-year renewable award at the end of the 5-year period, if qualifying conditions are met.
Eligibility criteria:
Applicants with good track records and provable business plans for their shipping operations in Singapore. 

Applicants must demonstrate how their shipping operations will contribute to Singapore's economy (i.e., through total business expenses or by undertaking additional activities in Singapore.

Applicants must prove that their strategic or commercial decision-making functions will be performed in Singapore.
MSI–Maritime Leasing (MSI-ML) Award
The MSI-ML Award encourages companies to use Singapore as their capital and funding base to finance their vessels or marine containers. Benefits under this scheme include:
Ship or container leasing companies, business trusts, or partnerships will enjoy up to 5 years of tax concessions on eligible leasing income.

Approved managers (fund management companies) of asset-owning entities (shipping companies) will be granted a concessional tax rate of 10% on eligible management earnings.
Eligibility criteria:
Applicants with good track records and verifiable business plans for their vessel and container financing operations in Singapore.

Companies must be able to show in their business plans and how their vessel or container financing operations will contribute to Singapore's economy.
MSI–Shipping-related Support Services (MSI-SSS) Award
The MSI-SSS award seeks to promote the growth of additional delivery service providers and to encourage shipping conglomerates to establish their corporate service functions in Singapore. Eligible companies will enjoy a concessional tax rate of 10%, for five years, on additional income derived from providing approved delivery-related support services and meet the following conditions:
Shipbroking;

Forward freight agreement (FFA) trading;

Ship management;

Ship agency;

Freight forwarding and logistics services; and

Corporate services rendered to eligible approved related parties carrying on the business of shipping-related activities.
Withholding Tax (WHT) Exemption
To further encourage the growth of the maritime sector, shipping companies will enjoy certain other tax incentives. For example, qualifying shipping enterprises can enjoy WHT exemption from interest and related payments made in connection with the arrangement obtained to finance the purchase or construction of ships or the purchase of containers and intermodal equipment.
Eligibility criteria:
All shipping companies registered with the Singapore Registry of Ships (SRS);

Approved international shipping companies; and

Maritime leasing entities.
Maritime Cluster Fund (MCF)
Introduced by MPA, the MCF scheme facilitates the growth of Singapore's maritime cluster by supporting industrial workforce and business development efforts and driving productivity improvements.
There are three key components under MCF:
MCF-Manpower 
MCF-Manpower is available for workforce development, training initiatives, and capabilities in the maritime industry. Accessible to companies and individuals, the fund focuses on developing and upgrading the employees' skills.
The MCF-Business Development
MCF-Business Development is available to support eligible expenditures incurred by maritime companies and organizations in establishing new maritime-related businesses or expansions into new lines of maritime functions in Singapore and internationalization efforts by the maritime companies. 
MCF-Productivity
MCF-Productivity aims to increase the productivity of maritime companies by improving business processes and workflows; or by developing and adopting technology solutions.
Licenses and Permits to Run a Shipping Business
You will need relevant licenses or permits from the Singapore government to run a shipping business. The licenses or permits you may need will depend on your specific business activities; You may need one or some of the following.
Harbour Craft License
In the Maritime and Port Authority (Harbour Craft) Regulations, it is written that no ship shall be used as a port ship in the port of Singapore without a harbor craft license. Harbor crafts only operate within the port limits of Singapore or places within the port limits as stipulated in the craft license certificate. Every port ship sailing outside the port limits must have a valid port permit certificate.
There are several categories of licenses issued depending on the purpose and type of craft:
SB — for ships carrying bulk oil, liquefied gases, liquid chemicals, or vegetable or animal oils;
SC — for ships carrying dry or packaged cargoes;
SP — for ships carrying passengers;
ST — for ships used for towing, pushing, or pulling other vessels;
SR — for ships used for other purposes.
How to apply:
When applying for a harbor craft license, you must submit the application via the Marinet platform. The following documents will be required when applying for the permit:
Identification of the owner of the licensee's craft (instant information printout from ACRA);

Proof of ownership (this may include Bill of Sale, Charter Agreement, Builder's Certificate, etc.);

Proof of origin of the ship (such as Launch Permit, Import Permit, or General Arrival Declaration);

Insurance documents for a craft;

Letter of approval from the owner of the premises;

Letter of consent for the use of the landing site issued by the owner or manager of the facility;

Work passes for foreign crew working on the ship;

Other documents that the authorities may require.
The applicant will be given a Craft Inspection Report after the ship has passed the inspection. Furthermore, payment must be made against dues and fees within seven days from the inspection date.
Notes:
You must display your craft license in a conspicuous place on board at all times. The license number must be engraved or cut-in into the ship's main beam. Also, make sure that the license is legible and visible on the vessel and its portable lifesaving and firefighting appliances at all times.
Port Limit Manning License
It is mandatory that every crew member onboard your port ship has a valid Port Limit Manning License. There are different types of Manning Licenses for various types of crew members:
Port Limit Steersman License;

Port Limit Helmsman License;

Port Limit Special Grade (Deck) Officer License;

Port Limit 2nd Class Engine Driver License;

Port Limit 3rd Class Engine Driver License;

Port Limit Special Grade (Engine Driver) License.
Applications for Port Manning Licenses must be submitted within six months from the date of passing the exam or expiry of the manning licenses. Completed application forms for the  Port Limit Manning Licenses must be submitted together with the following documents to the MPA's One Stop Document Center:
Certificate of Competency or result slip from MPA's Maritime and Port Training Section;

Identity card (for locals) and passport (for foreigners);

Work Permit or In-principle Approval for Work Permit or an Employment Pass;

Certificates of relevant additional courses attended.
Permit to Launch a New Vessel in the Port
Vessels with a length of more than 15 meters require written permission from the Head of Port before they can be launched in port. You can obtain a Permit to Launch a New Vessel from the Port Master by  Two copies of the completed, signed, and stamped Permission to Launch a Newly Constructed Vessel Into the Waters of the Port form to MPA's One-Stop Document Centre. The submission must be made within three working days before launching the vessel.
Requirements for Vessels Arriving in the Port of Singapore During Covid-19
MPA has issued a circular that supersedes Port Marine Circular No. 19 of 2021 regarding requirements for vessels arriving in the port of Singapore during the Covid-19 pandemic. These requirements have taken effect sincere May 31, 2021
Owners, agents, and masters of vessels arriving in the port of Singapore are reminded of their responsibility to implement and comply with all prevailing requirements and measures of the Singapore authorities to reduce the risk of Covid-19 transmission in Singapore, in particular safe management measures directly applicable to vessels in the port of Singapore.

Ship owners, agents, and masters must ensure that all operations (e.g., cargo operations, bunkering, ship supplies and stores, and other marine services) are done contactless or with segregation protocol.

All crew members must comply with the following while in Singapore port:
-Wear a mask at all times (unless work activities require not wearing a mask imposed);
-As far as reasonably practicable, keep a distance of at least one meters apart from each other;
-Take and record your temperature twice a day;
-Observe good personal hygiene by washing hands regularly and refrain from touching your face; and
-Maintain good hygiene in the ship accommodation area by cleaning frequently touched surfaces (e.g., table, dining table, dining table) desks, bridges/engine room consoles, doorknobs, handrails, switches, VHF phones/handsets, faucets).
Port Clearance Certificate
All ships must obtain a Port Clearance Certificate (PCC) before departing from the port of Singapore. The declaration of departure, together with related documents, must be submitted to MPA for PCC. Declarations can also be filled out online via the Marinet platform.
The departure declaration requires you to submit the following information:
Ship details, such as ship name, IMO number, Call Sign, Gross Tonnage, etc.;

Call purposes, such as loading cargo, loading passengers, repairing, etc.;

Departure details, such as departure date and time, next port of call, arrival location, etc.;

Ship's trading certificates.
The PCC issued by the MPA is valid for 48 hours from the date of issue. The owner, agent, or masters must cancel the PCC and get a new one if the vessel fails to depart during the validity period of the previously issued PCC.
Ship Registration Certificate
A Ship Registration Certificate is required for all ships that will carry passengers or cargo. The process of registering a vessel with the Singapore Registry of Ships is straightforward and easy, but before registering, a vessel must satisfy the following prerequisites:
 1.

Prerequisites
As a ship owner, you must ensure that you meet the prerequisites for registration. Singapore ship owners can be citizens, permanent residents of Singapore, local companies, or foreign-owned Singaporean companies. In addition, your ship must meet the relevant requirements set out in SOLAS 74, Loadline 66, Tonnage Measurement (TM) 69, and MARPOL 73/78.
2.

Get Approval for Your Ship's Name
After meeting all the prerequisites, then write to the registrar to request approval of the ship's name and submit an official number for the ship and a Call Sign Number/Signal Letter.
3. Submit Registration Documents
Download and complete the application form on the MPA website. Submit relevant documents as required for temporary or permanent registration. These documents include:
Company's Business Profile;

Agent Appointment form (if any);

Manager Appointment form;

Proof of Ownership documents;

Tonnage Certificate;

Class Certificate;

Other necessary documents.
4. Pay the Registration Fees
Pay the initial registration and annual tonnage tax fees*:
The initial registration fee is S$2.50 per Net Ton (NT) with a minimum of S$1,250 (500 NT) and a maximum of S$50,000 (20,000 NT).

The annual tonnage tax is S$0.20 per NT, subject to a minimum of S$100 (500 NT) and a maximum of S$10,000 (50,000 NT).
After your ship is successfully registered, you will receive a Certificate of Registry and Carving and Marking Note.
*Please, note that all fees listed here in this article are subject to change. Therefore, you should always check the latest applicable fees on the relevant government websites.
Steps to set up a shipping company in Singapore
Finally, here is the part you have been waiting for; setting up your shipping company in Singapore. Below are the steps that you will have to go through. 
Step 1 – Register Your Company
The first step to any business activity is to incorporate your Singapore company. The most suitable business entity for the shipping business is a Private Limited Company. Biz Atom team can assist you with your Singapore company registration and ongoing compliance professionally and efficiently.
Note that you will be required to have a minimum paid-up capital of S$50,000. 
For additional details, see this article: 
A Complete Guide on Company Registration in Singapore
Step 2 – Register for Goods and Services Tax
Your business cannot avoid registering for the GST when you have a turnover exceeding S$1 million per year. However, if you earn less, you can register voluntarily. 
Read this article for additional information regarding Singapore GST:
What You Need to Know About Singapore GST
Step 3 – Find Suitable Premises
Once you have registered your shipping company, you have to find a suitable place. Singapore is jam-packed with rental options to suit specific business needs.
Step 4 – Find and Register Your Vessel
Once your company is registered and your premises are secured, you can start looking for a vessel that suits your needs and go through the registration formalities as described above.
Step 5 – Recruit Staff
You will need employees to work on your ship or in your office, and therefore you must comply with specific rules:
Workers on board ships must obtain valid Port Limit Manning Licenses;

To hire shipping office employees, follow Singapore's guidelines for hiring foreign and local workers, which you can read about in these articles:
A Guide to Hiring Employees for Every Business in Singapore
A Comprehensive Guide to Singapore Employment Act 
Step 6 – Apply for licenses and permits
 You will need to apply for the required permits and licenses for your particular business operations. In addition, some other licenses and permits that you may need that we haven't mentioned above are:
Ship Station License — to operate radio-communication equipment aboard your Singapore registered vessel;

Ship Sanitation Control Certificate —  to certify your ship's sanitary status to transport cargo;

Permit needed to discharge, load, or transit dangerous goods and dock vessels carrying this kind of cargo; and

Other required permits and licenses for related activities.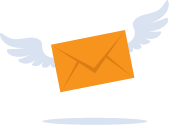 Subscribe to Our Newsletter
Stay up-to-date with our useful guides on company incorporation, accounting & taxation and business management!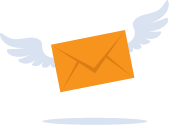 Subscribe to Our Newsletter
Stay up-to-date with our useful guides on company incorporation, accounting & taxation and business management!
Need advice on the best structure
for your business
Biz Atom helps entrepreneurs and international business make the right choice when setting up in Singapore.