How is Singapore's Property Market in 2021?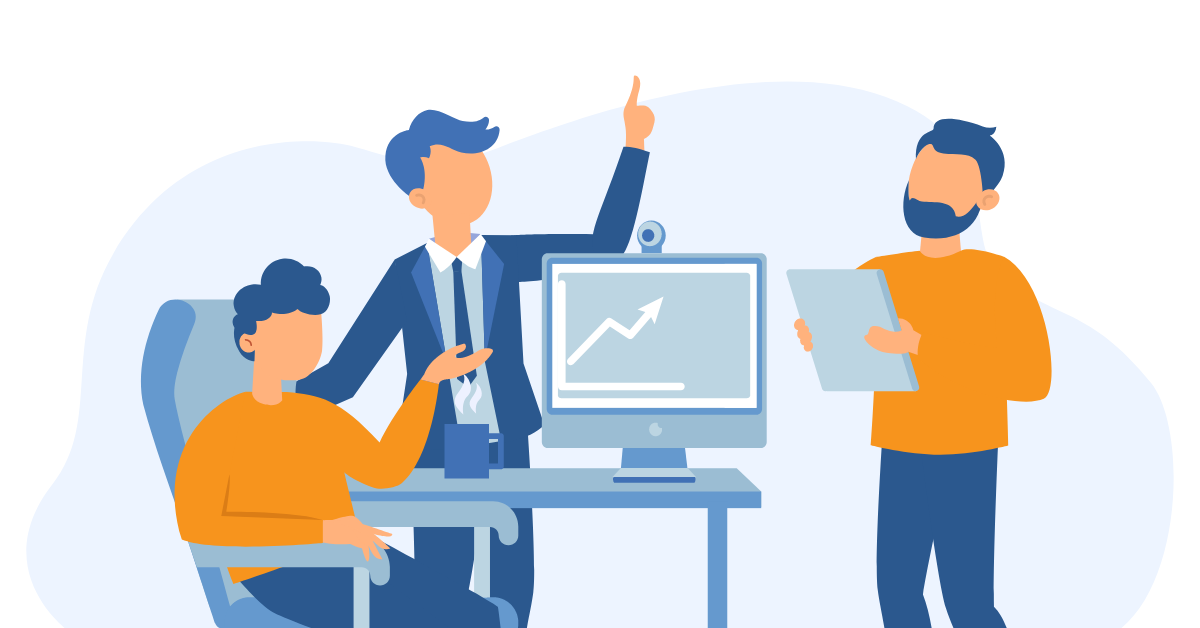 iDespite witnessing the roller-coaster ride due to the Covid-19 pandemic, especially during the circuit breaker period, Singapore's property market is slowly bouncing back. The pandemic has accelerated several property trends and spawned new ones that may present appealing investment opportunities for buyers. 
This year can be a good start for those who wish to start a property business in Singapore. 
And if you plan to set up your real estate company in Singapore, you can always rely on Biz Atom to help you with the registration process. Before proceeding with incorporation, read this article to picture how much potential your property business can get this year. 
What Happened to the Property Market in Q1 2021?
As stated in the Colliers report, real estate investment rose by more than a quarter (25.8 percent) in Q1 2021. This is an increase of 47.9 percent over the same time last year. It was commercial/industrial property that accounted for the bulk of the amount (notably, the purchase of a 50 percent stake in OUE Bayfront for $634 million).
On the housing side alone, investment sales reached $1.6 billion in Q1, up 12.9 percent from Q4 2020. This is a 154 percent increase from the same time last year. This growth was not entirely unexpected, as 2020 is the peak of the Covid-19 pandemic; Q1 previous year was the preparation for the Circuit Breaker, which took place in April. As such, it should come as no surprise that there was a huge spike between the same quarters of 2020 and 2021.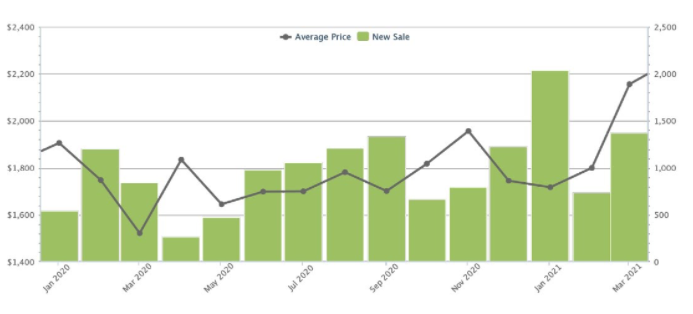 Photo: Square Foot Research
At the same time, sales of new private homes jumped in March 2021, especially in the luxury segment. Transaction volume surged in March 2021 to 1,368 units, although still lower than the peak in January (2,033 units).
According to Stacked Homes, there are a few key drivers in Singapore's property market. Some of them are:
1. The boost to commercial properties linked to

Additional Buyer's Stamp Duty

(ABSD) costs
Despite the Covid-19 situation, commercial property is still doing very well. Thanks to government support such as lease relief and tax deductions for business tenants, thereby boosting buying sentiment.
What's more, ABSD provides an incentive to consider commercial rather than residential investments. Singaporeans who purchase a second home would pay 12 percent ABSD in price or value (whichever is higher), while PRs pay 15 percent and foreigners pay 20 percent.
On the other hand, the commercial property does not give rise to ABSD, only a normal Goods and Services Tax (GST) of seven percent. As such, the commercial segment of Singapore's private property market may appear more attractive to investors.
2. Low-interest rates
Low-interest rates may have prompted people to buy properties. Home loan interest rates are at their lowest since the last financial crisis. Interest rates as low as 1.2 percent are on the market. Private bank lending has been at two percent or lower for more than a decade, despite repeated warnings about rising interest rates. 
3. Singapore is attractive to foreign investors
Singapore is one of the most attractive safe havens to date. The country is one of the few countries to beat GDP predictions despite the pandemic.
In addition, investors have also preferred Singapore over other Asian countries such as Hong Kong for years. 
Another reason is that Singapore does not impose a capital gains tax and has few restrictions on the resale of residences (although foreigners are prohibited from buying homes outside Sentosa Cove without a special permit).
4. New cooling measures
The rumors about the new cooling measures are likely to come true. With the risk of rising stamp duties, investors may decide to move quickly and buy now, resulting in increased transaction volumes and prices, which in turn mandated new measures.
Property Trends to Watch in 2021
Singapore's property prospects depend primarily on the country's ability – and global collective efforts – to contain Covid-19. The real estate market is poised for a steady recovery and further price growth if our economy recovers strongly this year. Below are a few key trends in Singapore's property market to keep an eye on that we've compiled from several sources. 
Pent-up demand to increase sales of property

investment 
With the economy expected to recover, coupled with optimism surrounding the availability of Covid-19 vaccinations, availability of sufficient liquidity, and pressure to spread, Singapore's property investment sales market is poised to pick up steam in 2021.
As mentioned by the Business Times, the Singapore office set is expected to remain high on investors' radars as a low pipeline supply supports a broader margin of safety given the uncertainty surrounding post-Covid-19 office demand.
The HDB resale market is emerging from its slump
As reported by Strait Times, the Housing and Development Board (HDB) resale market appears to be emerging from its slump after the Government issued a series of policy measures to increase housing affordability for Singaporeans and increase the attractiveness of older flats.
 Moreover, buying interest will remain healthy for flats at lower or attractive prices. For example, some resale flats in non-mature areas attracted strong buyer interest, particularly in Yishun and Woodlands, where prices tend to be lower than in other residential areas.
Another reason why the HBD resale is rising is the increasing number of the aging population. According to Alan Cheong, executive director at Savills Singapore, on the report of EdgeProp, the number of Singaporeans aged 50 to 69 living on private property has increased from around 82,000 to 221,000 over the past 20 years. 
Cheong also added that other direct factors driving demand for HDB resale include the increase in new citizens and permanent residents (PR) and more Singaporeans returning home to root after working overseas. The delay in the handover date of the HDB Build-To-Order (BTO) units might also encourage Singaporeans to bypass the BTO market to buy resale flats.
The potential for office and retail lease stabilization by the end of 2021
Demand for office and retail space in 2021 could be healthier than in 2020 and support a much milder reduction in rents than in 2020. Central Business District (CBD) Grade A office rents are projected to decrease by about 6 percent, while rents for prime retail space could fall by 3 percent to 8 percent in 2021. This forecast takes into account the potential for rents to stabilize at the end of 2021, supported by an improving Covid-19 situation due to vaccine availability.
Prospects for office rents to improve in H2 2021
2021 is a year with two parts. While the first part of 2021 is still under pressure, the second part is predicted to see some improvement. The office market as a whole is poised to benefit from a gradual economic recovery in 2021, as well as gains in employment.
According to CBRE Singapore, the underlying strength of the office market is also attributed to the diverse occupant profile seen today. In addition to the traditional sectors of banks, law firms, and accountants who may be reviewing occupation strategies, office demand will be supported by growing sectors such as the technology, financial services, and professional services sectors.
With continued demand for office space, coupled with a limited supply of Grade A in the pipeline, this will support office rental growth in the second part of 2021. The main office building is expected to benefit first, as residents take advantage of the current downturn to pursue a "flight to quality" strategy.
Conclusion
Despite the ongoing pandemic, some optimism remains for the property market this year. There are more positive than negative signs that the industry is already headed back to pre-Covid-19 levels. Therefore, it is not bad at all to start a real estate business in Singapore this year. If you need help with company incorporation, you can always reach out to us.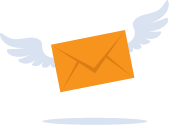 Subscribe to Our Newsletter
Stay up-to-date with our useful guides on company incorporation, accounting & taxation and business management!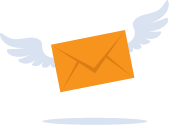 Subscribe to Our Newsletter
Stay up-to-date with our useful guides on company incorporation, accounting & taxation and business management!
Need advice on the best structure
for your business
Biz Atom helps entrepreneurs and international business make the right choice when setting up in Singapore.