7 Lucrative Business Ideas Worth Trying in Singapore for 2021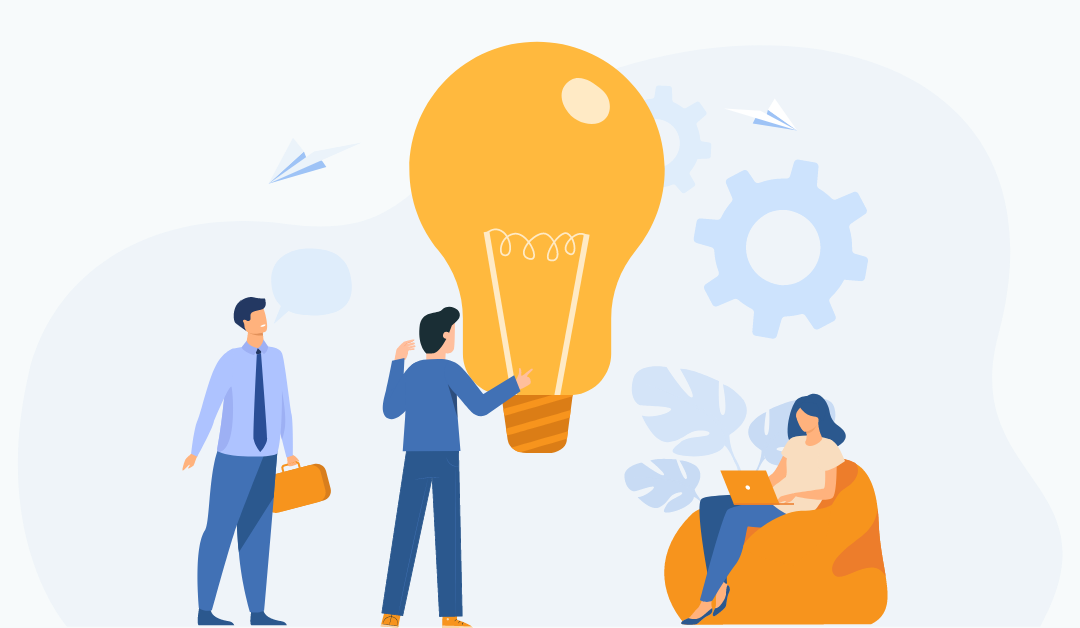 The COVID-19 crisis has had a devastating effect on the job market in Singapore, with pay cuts and freezes on wages and hiring. Since the job market is likely to continue to be sluggish this year, it's not a bad idea to start your own business, especially as the government provides grants to support entrepreneurs. 
Since last year, the government has provided grants of S$ 50,000 to first-time entrepreneurs in Singapore to help them start their businesses. Apart from that, other programs launched to help startups as well, which will also be discussed in this article.
Some Profitable Business Ideas You Can Consider in 2021
Here are some lucrative business ideas that you can cash in this year:
e-Commerce
With the emergence of giants like Shopee, Lazada, and Qoo10, e-commerce is booming more than ever in Singapore. Moreover, COVID-19 has essentially transformed almost all of our services online. A report by data analytics and consulting company, GlobalData showed that Singapore had experienced a surge in e-commerce transactions amid the pandemic.
The iPrice Group revealed that Singaporeans spent an average of USD 83 per person from January to June 2020. The study also found that the average basket size increased by 51 percent compared to the previous year.
According to data from the organization, e-commerce platforms in Singapore experienced double-digit growth at 23 percent in total web visits during the first six months of 2020. Based on the overall trade traffic in the city-state, the top five e-commerce players are Shopee, Lazada, Qoo10, Amazon, and Ezbuy.
This is why now is a good time to jump into the e-commerce game as a distributor, whether you sell snacks, beauty products, or even pet food.
Far from being limited to household needs, consumers also spend on items destined for health and wellness as they adapt to new habits, such as yoga mats and home office furniture.
Telemedicine
COVID-19 has made people pay more attention to health and accelerated the switch to contactless consulting, sparking telemedicine startups.
Today, people can buy groceries and clothes and pay bills without leaving the house. Likewise, telemedicine enhances healthcare provision to meet the demands of modern people by bringing key medical services directly to our doorstep.
What's more, current gaps in the healthcare industry, such as high medical and insurance costs, leave huge opportunities for startup success. With the help of telemedicine apps for health care, many health problems can be avoided or handled while traveling at an early stage. Simply call the doctor during lunch at work; no need to go anywhere.
Telemedicine is also an important aid for patients suffering from chronic diseases. According to research, telemonitoring has helped reduce mortality among chronic heart failure patients. It makes people want to take care of their health more as it won't take much time or require additional travel.
Currently, there are quite a few telemedicine startups in Singapore, such as Doctor Anywhere, WhiteCoat, and MyDoc, so it's important to offer a unique value proposition. For example, you can provide features like high-quality chat functionality and trusted doctor-patient information.
Online Marketing
The importance of the internet is growing day by day, making it more and more difficult for businesses to cut through the clutter and market themselves properly. They are constantly looking for online marketing agencies to help them get past the noise and stand out from their competitors online. 
Consider creating an online marketing agency that offers content marketing, social media, SEO services, paid and targeted advertising, analytics, web design, and consulting. Having a strong online marketing agency covering some or all of these services is very attractive to clients, and the more successful you are with them, the more clients you will get.
Online marketing is an essential part of a brand, so you must respond to developments in your client's marketing strategy. Social media management requires oversight of comments and messages at all times, not just scheduling posts in a "set-it-and-forget-it" mindset. If you enjoy strategizing and implementing plans carefully, online marketing could be the right business for you. You may also consider becoming an affiliate marketer, another form of online marketing.
Food or Grocery Delivery
With COVID-19, more and more consumers switch to ordering their food or groceries online rather than leaving the house.
The food delivery market is booming as more and more consumers are demanding to take home.  According to the Statista report, Singapore's food delivery revenue is expected to reach USD 464 million (SGD 647 million) by 2020.
Despite the 'big three' market share – GrabFood, Foodpanda, and Deliveroo – there are at least 10 new platforms that have jumped into the food delivery train.
Edtech Solutions
Due to COVID-19, classrooms have also evolved into online environments, leading to technological upgrades. As schools closed due to the pandemic, they adopted Zoom to hold online classes but still faced security breaches.
Given such incidents, you can work towards building edtech solutions like a secure video conferencing tool that comes with educational tools. There are also many other opportunities in the industry, such as online student portals, educational games, online discussion platforms, and assignment submission forms.
Healthy Food
Singapore is a paradise for foodies and as people are becoming more health-conscious and looking for healthier alternatives, starting a healthy food business is a great idea.  This can include organic food stores, health food prep, and even health food trucks. Plant-based meats, in particular, have also seen exponential growth in recent years, suggesting that they may be the 'food of the future.
Above all, it should be noted that Singaporeans value comfort. You can take a hint from the healthy local fast food restaurant VeganBurg. It only has one outlet in Singapore but has expanded to various parts of the United States. It opened its first overseas outlet in San Francisco in 2015, which saw sales growth of more than 40 percent year over year.
Gaming
Gaming is one of the best business ideas if you have a passion for it. A survey by United States-based content delivery network service provider Limelight Networks showed that Singapore gamers spend more time playing video games than any other country in Asia.
Platforms like Twitch and Steam reported a spike in user adoption as people moved online to distract themselves from boredom. Singapore gaming chair manufacturer Secretlab also saw a "huge surge in demand" for their seats last year. 
Once You've Decided, It's Time to Incorporate Your Business!
Once you have chosen one of the business ideas above (or any business idea you have in mind), the next thing is to incorporate your business. Believe it or not, you can register your company in Singapore in just 1-2 days! This is mainly due to Singapore's open attitude in welcoming investment into the country. However, to get your business in Singapore as fast as possible, there are a few things that you will need to prepare.
First things first, you will need a registered Singapore company incorporation service provider to set up your new business in Singapore. This is mandated by the Singapore Government and the Accounting and Corporate Regulatory Authority (ACRA). Using an official company incorporation service like Biz Atom's ensures that you can easily comply with local laws and regulations by letting us do the work for you. We are ready to guide you through every step of the Singapore company registration process and even arrange meetings with local banks and legal services.
If you are incorporating as a foreign individual, you will need to prepare the following documents:
Proof of overseas residential address

A copy of your passport

A description of the intended business activity
If you are incorporating as an existing foreign company, you will need to prepare additional documents such as:
Register of members/shareholders

Register of directors

A copy of the ultimate beneficial owner's passport

Memorandum and articles of association/Constitution

Certificate of your company's existing corporation
And, to be able to register your company in Singapore, you will also need:
Initial paid-up share capital of at least SGD1

At least one shareholder (can be individual or corporation)

At least one local director

At least one company secretary

A physical Singapore registered office address
For more information about company incorporation in Singapore, you may refer to this article:
A Complete Guide on Company Registration in Singapore
Getting Support for Your New Business
Here are a few programs that can help support your new business in Singapore:
VentureForGood/VentureForGood (Youth)
VentureForGood and VentureForGood (Youth) are granted under raiSE to support up-and-coming social enterprises in Singapore financially. Social enterprises under a VentureForGood grant can apply for up to SGD300,000, while companies working on issues for the post-Covid-19 recovery phase can apply for up to SGD100,000.
The VentureForGood (Youth) grant has the additional requirement of being only open to adolescents between the ages of 18-35. Successful applicants for a VentureForGood (Youth) grant can receive up to SGD20,000 in funding and receive mentorship from VentureForGood (Youth) Partners. For more information about these grants, visit https://www.raise.sg/.
Startup SG Founder
Startup SG Founder is one of the schemes targeted at first-time entrepreneurs. This scheme provides guidance and capital support for entrepreneurs who have extraordinary innovative ideas. It applies only to Singapore citizens and permanent residents.
The Startup SG Founder grant is capped at SGD30,000. The fund will be disbursed in two tranches upon achieving the predetermined milestones over 12 months. Detailed information about this grant can be found on this page. 
Startup SG Tech
If you develop a tech solution that needs a head start, the Startup SG Tech might be the right grant for you. This grant is awarded to locally based and registered startups with projects that are either Proof-of-Concept, where your idea is still in the conceptualization stage, capped at SGD250,000, or Proof-of-Value, where the concept has proven scientifically feasible or technically, which is limited to SGD500,000. Visit this page for more information about this grant.
Startup SG Equity
To stimulate private-sector investments into innovative, Singapore-based technology startups, the Singapore government has offered to co-invest alongside third-party investors into startups through the Startup SG Equity grant. SEEDS Capital and SGInnovate manage funds under this grant.
General tech startups can receive up to SGD2,000,000 in investment from SEEDS Capital, while deep tech startups can receive up to SGD8,000,000. The deep technology investment cap has risen from the previous SGD4 million to accelerate more investment in key emerging sectors. Details on applying and the application form can be found on this page.
Startup SG Talent (EntrePass)
EntrePass is a work permit scheme under SG Startup Talent that facilitates the residence of global entrepreneurial talent to complement our local expertise and contribute to a more diverse high-tech startup ecosystem.
To qualify, applicants must:
-have or plan to start a private limited company registered with ACRA,
-have funding from Government-recognized venture capital or business angel,
-be an incubatee at a Government-recognized incubator/accelerator,
-and have a business network and entrepreneurial track record.
Find out if you meet the eligibility requirements here.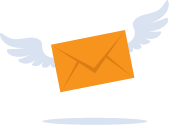 Subscribe to Our Newsletter
Stay up-to-date with our useful guides on company incorporation, accounting & taxation and business management!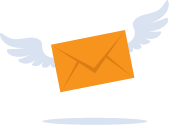 Subscribe to Our Newsletter
Stay up-to-date with our useful guides on company incorporation, accounting & taxation and business management!
Need advice on the best structure
for your business
Biz Atom helps entrepreneurs and international business make the right choice when setting up in Singapore.