Tips for Renting Your First Office Space in Singapore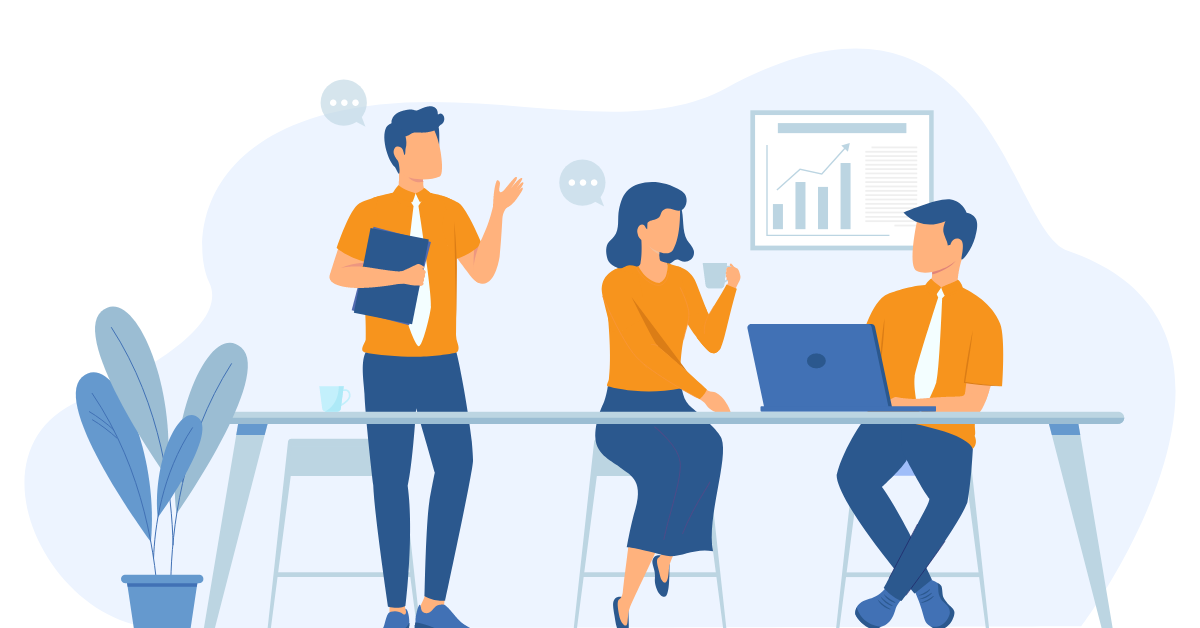 Entrepreneurs starting a new business in Singapore and planning to rent office space are often unaware of the process they have to go through. Most of them find searching for a rental office that meets their specifications and budgets stressful. However, that shouldn't be the case. To succeed in finding your ideal office space, all you need is adequate information. 
This article aims to help you learn about the process of finding office space and signing a lease agreement in Singapore. With this guide, you will understand Singapore's commercial real estate best practices and avoid expectations when searching for a rental office. 
Things you should know & consider before renting office space in Singapore
Before looking for a rental office, you need to learn and consider the following things so you won't make any mistakes. 
Furnished office spaces are rare
Keep in mind that furnished office space in Singapore is available in limited quantities. In general, most of the office spaces available in the market are unfurnished. 
In other words, getting a furnished office space that meets all your specifications can be a very challenging task. Thus, if you can't find a suitable equipped office space, we suggest that you choose an empty office space and upgrade it according to your preference.
Premium office buildings are in high demand
In Singapore, premium or class A office spaces are in high demand. Unfortunately, there is not enough supply to keep up with demand. Usually, premium office buildings are occupied by established companies that are rented out on a long-term basis. If you rent office space in one of the premium buildings, you should note that the landlord will evaluate your business and financial position.
Landlords may not set an official asking rate for their property. Instead, they prefer that you make a formal offer with the lease terms in their consideration. In addition, landlords are wary of tenants defaulting on rent payments. To this effect, most of them run credit checks to give them insight into their potential tenants.
Note
Grade A office building landlords always prefer Type A tenants such as MNCs and banks due to their perceived lower risk. 
Rent fee
The term Gross Rent is ubiquitous in Singapore. It is usually paid monthly and consists of:
Base rent calculated per square foot (PSF) of floor area;

Goods and Services Tax (GST) of 7% if the owner is a GST registered company, and

Service fee (average from S$0.75 to S$1.20 PSF) refers to payment for general management services provided by the landlord, such as air conditioning during office hours, building maintenance, management fees, building repairs, and security.
Deposits and other fees payable
A refundable security deposit equal to three months' gross rent is standard practice and must be paid by the lessee in two stages;
One month gross rent is expected after the exchange of legally binding documents such as the Letter of Intent and the Letter of Offer, and

The remaining debt is paid upon signing the Tenancy Agreement, occupation of the premises, or the commencement of the lease term.
Different types of deposits 
Note that the security deposit is interest-free when the lease expires but is subject to the terms and conditions of the Tenancy Agreement. And, if the tenant commits a violation, the landlord has the right to deduct fees and expenses that the tenant must appropriately pay. Furthermore, a separately refundable renovation deposit is required by the landlord or building management if and when you intend to carry out renovation or installation work in the office space and covers any damage incurred to the common areas of the building during the renovation period.
Other fees you will have to prepare
The landlord and the tenant must agree on the cost of preparing documents, stamps, etc. The landlord may ask the tenant to cover the total or partial costs. The law requires stamp duty to be paid on any rental agreement of any immovable property within 14 days from the date of the agreement if signed in Singapore and within 30 days from the date of receipt if signed outside Singapore. Keep in mind that Singapore's revenue authorities take a serious view of late-stamping and non-stamping.
Property taxes
In Singapore,  landlords usually have to pay applicable property taxes. However, there may be a clause in the Tenancy Agreement that allows the landlord to recover from the tenant any increase in the property tax attributed to the premises during the lease term.
The duration of the lease
In Singapore, the average rental duration for office space is usually two to three years, with longer leases available for five to six years if you wish to occupy more space. However, start-ups typically opt for a two- or three-year lease.
As a general practice, landlords will usually give tenants the option to renew for a further term of the same duration as the lease, either pre-agreed by both parties or at the market rental rate in effect at the time of renewal.
At least four to five months before the lease expires, tenants must decide whether to renew or move out. Various factors to consider are:
Office rent extension fee;

The current market price for office rental;

Current and future business objectives, e.g., expected growth in the number of employees; and

Costs related to office relocation such as restoration costs, moving expenses, and new office renovation costs.
Your office space's impact on your paid-up capital
In Singapore, the amount of paid-up capital required to set up a company is only $1. It is the paid-up amount of the shares issued by your company, which can be used for business purposes.
Companies with higher paid-up capital have many advantages, one of which is being more favored by most landlords. These companies have an advantage in negotiating a Tenancy Agreement if they compete with other companies with lower paid-up capital. Note that you may have to pay twice the usual security deposit to rent office space if you have low paid-up capital.
Landlords are more confident of recovering their rental losses from the prospective tenant's paid-up capital in a scenario where the company becomes insolvent. It is different with companies that have a paid-up capital of $1.
How much you can negotiate
In Singapore, the supply of new offices is well regulated by local authorities. Typically, one landlord owns more than 80 percent of office buildings in Singapore. These landlords are mostly developers or fund managers. 
Unlike residential properties, where landlords may have to compete with their neighbors for tenants interested in their building, this rarely happens in office buildings. If you find an interesting office space in that building, there is no other owner to compete with the landlord in that building as they most likely own the entire building. 
Kindly note that most landlords in Singapore can only offer between 5% to 10% discount on the initial asking price, if any. Thus, you will have a hard time trying to lower your asking rent by 20% to 30%. Furthermore, some landlords allow only a slight 2% to 3% negotiation if there is a high occupancy rate.
A coworking space as an alternative
Coworking spaces have been growing in Singapore over the last few years. They are cheaper to rent in the short term (less than a year) than 2-3 years for a conventional office lease because you don't have to spend money on furniture and other supplies. 
Moreover, coworking spaces are also a more flexible option. For example, as your team grows, you can rent more desks in the same space instead of packing up your things when you no longer fit into a traditional office.
The following are some cases where you should consider renting coworking space:
When you need a certain amount of space to store a lot of stuff;

You need your own company branding;

You expect to host important corporate clients on a regular basis; or

If privacy and security are your main concerns and you need complete control over your office. 
You may also be interested in this related article:
10 Things to Consider When Choosing a Virtual Office in Singapore
Steps to Renting Office Space in Singapore
Now that you have learned and consider all essential things before renting office space. Below are the necessary steps and processes you will have to take to proceed with the rental plan. 
Step 1 – Create a requirement checklist 
List your specifications, but you must understand that they may change during the search process. Then, if necessary, you can hire a consultant for a second opinion. This way, it will be easier to eliminate rental office spaces that do not meet your criteria.
Sharing your requirement checklist with more knowledgeable people and getting feedback will help keep you on track and finalize deals faster. Your list should begin with the size of the office space, location, and duration of the lease. After that, you can move to other facilities or necessities.
Some questions you need to ask yourself when making a requirement checklist are:
Do I need a great place to hold a business meeting with a client, or am I just looking for a place to host my team?

What impression do I want to make with my office? What do I want to show my potential employees, clients, and partners?

Does the office that I am considering fit my budget? Will it affect my business cash flow?

How much space do I need? How many office rooms do I need?

How important is it to me that transport nodes are nearby?
Step  3 – Find the right location
The choice of location is highly dependent on individual business needs and activities. For example, easy access to public transport is essential in staff recruitment and retention. At the same time, it is important to have food and other facilities (e.g., banks, shops, gyms) nearby. However, note that the location will also affect the rental price. Therefore, you need to balance between area, office conditions, and rent.
Step 4 – Plan for site viewing with your key decision-makers
Making scheduled site visits is one of the most essential yet often overlooked steps. Viewings may sound like a chore, but this is your chance to evaluate the ins and outs of your prospective office space. Here are a few things you might want to pay attention to:
The condition of the office

– whether the office is bare, semi-furnished, or fully furnished, whether it is well-maintained, etc. 

The office location

– whether the place is accessible by MRT or bus, whether there are retail stores and restaurants nearby, etc.

The impact on your company image

– whether the design of the office suits your company image.
Step 4 – Formalize your interest
Below are the two formal documents required to go through the negotiation process and obtain a tenancy agreement.
Letter of Intent
A letter of intent (LOI) is a short letter outlining the basics of the office rental terms you want from the landlord and letting them know that you are serious about renting space. You must submit the LOI to the landlord's representative once you have identified the office space that suits your needs.
At this step, the negotiations between you and the landlord may take a while. So it's important to be patient.
Letter of Offer
Upon receiving the Letter of Intent, the landlord will usually carry out a company check, including the company's paid-up capital, to ensure that your company will be able to pay the rent.
Once the landlord is satisfied with the company application and both parties have agreed to the basic rental terms, the landlord will issue a Letter of Offer along with a sample copy of the Tenancy Agreement document.
After that, the landlord will ask you to return a signed copy of the Letter of Offer along with a non-refundable fee. Once the Letter of Offer is signed, and the required non-refundable deposit is made, the place will be guaranteed, subject to the signing of the Tenancy Agreement.
Step 5 – Review and sign off the Tenancy Agreement
Once you have signed the Letter of Offer, you will be given a Tenancy Agreement. Tenancy Agreements in Singapore are usually simple. However, if you feel it is necessary, you can use professional legal services at your own expense. At this point, you can go with your landlord's legal documentation or can appoint your own attorney to attend to drafting the final agreement.
You will be required to pay stamp duty to the Internal Revenue Authority of Singapore (IRAS) after signing the Tenancy Agreement. Stamp duty for leases involving fixed rental for the duration of the lease will be calculated based on Gross Rent.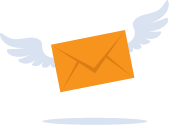 Subscribe to Our Newsletter
Stay up-to-date with our useful guides on company incorporation, accounting & taxation and business management!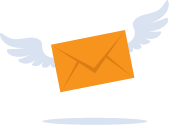 Subscribe to Our Newsletter
Stay up-to-date with our useful guides on company incorporation, accounting & taxation and business management!
Need advice on the best structure
for your business
Biz Atom helps entrepreneurs and international business make the right choice when setting up in Singapore.