9 Best eCommerce Platforms in Singapore in 2021
With the high number of eCommerce platforms in Singapore, finding the right one for your business is quite challenging. This article has rounded up some of the most popular eCommerce platforms in Singapore that you can choose to sell your products. 
How is Singapore's eCommerce Sector in 2021?
Singapore enjoys the fastest-growing eCommerce industry in Southeast Asia, with over 370 eCommerce platforms on the market.  
According to Statista, a leading provider of market and consumer data, Singapore's eCommerce market is projected to reach US$2,793m in 2021. The revenue is expected to show an annual growth rate of 9.93%, resulting in a projected market volume of US$4,079m by 2025. Moreover, eCommerce user penetration will be 55.9% in 2021 and is expected to hit 67.2% by 2025.
The Singapore government has also significantly contributed to the growth of the eCommerce industry in the country through incentives such as SME grants. These incentives allow SMEs to enter the broad eCommerce market, which means more revenue for business and the government
If you want to start your own eCommerce business, this may be a perfect year to do it. You can count on us to get your company incorporated. Let's take a look at some other acts about Singapore's current eCommerce market:
Nearly 80% of Singaporeans go online. Undoubtedly, that's because the country has a supersonic internet and tech-savvy natives.

Instead of shopping, most Singaporeans prefer to buy online.

Currently, 4.4 million Singaporeans are active on social media.

There is a good age breakdown, with the highest percentage of shoppers in the 25-34 age range.
Top 9 eCommerce Platforms in Singapore
Here are the top picks that can inspire you to run your online business in Singapore.
1. Qoo10
Formerly known as Gmarket, Qoo10 is one of Singapore's most popular online shopping sites. It was founded in 2010 as a joint venture between a Korean eCommerce site, Gmarket, and eBay. With approximately 1.6 million registered users, Qoo10 generates about S$26 million in monthly revenue from the Singapore market.
Qoo10's main markets are established in Singapore and Japan but can be accessed in most Asian countries. In Singapore, it mainly sells fashion items and is very popular for its Korean products. It shows no signs of slowing down as its parent company, Giosis Pte Ltd, plans to expand to more Asian countries. 
2. Lazada
A pioneer in the eCommerce arena, Lazada is considered the number one online shopping destination in Southeast Asia. It was founded by Rocket Internet in 2012. In Singapore, Lazada.sg offers a wide selection of products, including men's and women's fashion, electronics, groceries, and household goods.
In 2016, Lazada was sold to Alibaba for a market value of around USD 2 billion. Since then, Alibaba has been trying to expand its market share. Lazada currently operates in six countries: Indonesia, Malaysia, Singapore, Thailand, Vietnam, and the Philippines.
3. Shopee
Shopee was founded by Sea Limited Pte Ltd in 2015 and is famous as the first mobile-centric online marketplace in Southeast Asia. The company started out as a marketplace for other retailers to sell their goods through an integrated platform for free.
Shopee is now available in almost all Southeast Asian countries and one of Lazada's main competitors through its risky but successful business strategy. Customers are attracted to Shopee because it allows free product delivery and does not charge online retailers a commission.
Shopee offers an easy, safe, and engaging experience that millions of people enjoy every day. It also provides a wide range of products, supported by integrated payments and logistics and popular entertainment features tailored for each market. The company is also a major contributor to the region's digital economy with a solid commitment to helping brands and entrepreneurs succeed in eCommerce.
4. Carousell
Carousell was founded in 2012. It is a mobile app for selling and purchasing new and used items. The app lets you sign up for free and sell stuff with ease. All you need to do is take some photos of your item, write a description of it and add details about the price and pick-up or delivery options, and you're good to go!
The Singapore-based startup raised $ 35 million in Series B funding last year to expand into other markets. Currently, it is available in 13 major cities in Asia, including Singapore, Kuala Lumpur, Jakarta, Taipei, and Hong Kong.
5. RedMart
Founded in August 2011, RedMart was acquired by Alibaba-backed Lazada in an announcement made in November 2016. RedMart is one of Singapore's online leading supermarkets that offer an unparalleled selection of quality fresh food, premium specialty products, and household essentials with doorstep delivery convenience. 
By 2021, redmart.lazada.sg is estimated to be worth around S$416 billion as shoppers prefer to shop for groceries online more than twice a month. RedMart has a direct retail offering and a marketplace platform for independent brands to sell, whereas Lazada has no previous experience in grocery stores. 
6. Amazon
Amazon chose Singapore as its first choice in Southeast Asia to launch itself in the country. Gaining popularity as "Amazon Sg," it allows sales in a wide variety of categories, not just groceries and household necessities. 
Amazon helps small businesses and entrepreneurs reach hundreds of millions of customers worldwide, enabling the smallest companies to compete alongside the largest household brands. More than half of the items sold on Amazon's online store come from millions of small and medium-sized enterprises (SMEs). 
7. eBay
eBay is popular with retailers because of its vast customer base. It is well known in the US and other parts of the world, making it one of the top eCommerce platforms in Singapore. 
eBay Singapore does not charge insertion fees (listing fees) or final value fees (commission fees) to sellers on the auction and fixed price formats. However, if you list an item on other eBay paid sites, such as eBay US, UK, or Australia, you may incur an installation fee. If items are sold, you will also be charged final value Fees.
8. Zalora
Asia's leading fashion destination for online shoppers, Zalora, launched an eCommerce website in 2012 in Singapore. Zalora offers a wide range of international and local brands and designer labels.
Zalora encourages small business owners to showcase their products on its platform, especially for those who sell clothing and fashion accessories. It also offers specialized services such as consulting, warehouse, and production to help entrepreneurs grow their businesses.
To sell your product on Zalora, you don't need to pay upkeep fees or monthly subscriptions. You will only start paying once you start listing your items. However, there is an additional monthly fee associated with some photo lists.
All products you will sell on Zalora will be subject to different commission percentages based on their type and range, which is 10% to 30%. This is prone to change following Zalora's latest policies. You might also be charged hidden fees based on products returned by customers.
9. Etsy
Etsy is an eCommerce website that is focused heavily on handcrafted artistic commodities.  It's home to a universe of special, extraordinary items, from unique handmade pieces to vintage treasures.
Etsy helps the sellers turn their ideas into successful businesses. Selling on Etsy will connect you with millions of buyers looking for unique items of high artistic value. You only need to pay $0.20 to start selling on Etsy.
Final Thoughts
So there you have it, the top nine eCommerce platforms in Singapore in 2021. It's a long list, but hopefully, it will provide the insights you need in choosing the right eCommerce platform for your business. 
However, if you prefer to start your own eCommerce platform in Singapore, you need to have your company registered first. Biz Atom can be your assistant in setting up your Singapore eCommerce company. Feel free to contact us for further information about company incorporation in Singapore.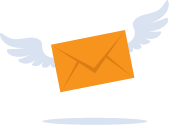 Subscribe to Our Newsletter
Stay up-to-date with our useful guides on company incorporation, accounting & taxation and business management!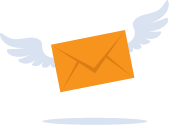 Subscribe to Our Newsletter
Stay up-to-date with our useful guides on company incorporation, accounting & taxation and business management!
Need advice on the best structure
for your business
Biz Atom helps entrepreneurs and international business make the right choice when setting up in Singapore.