Singapore Company Registration Guide in 2022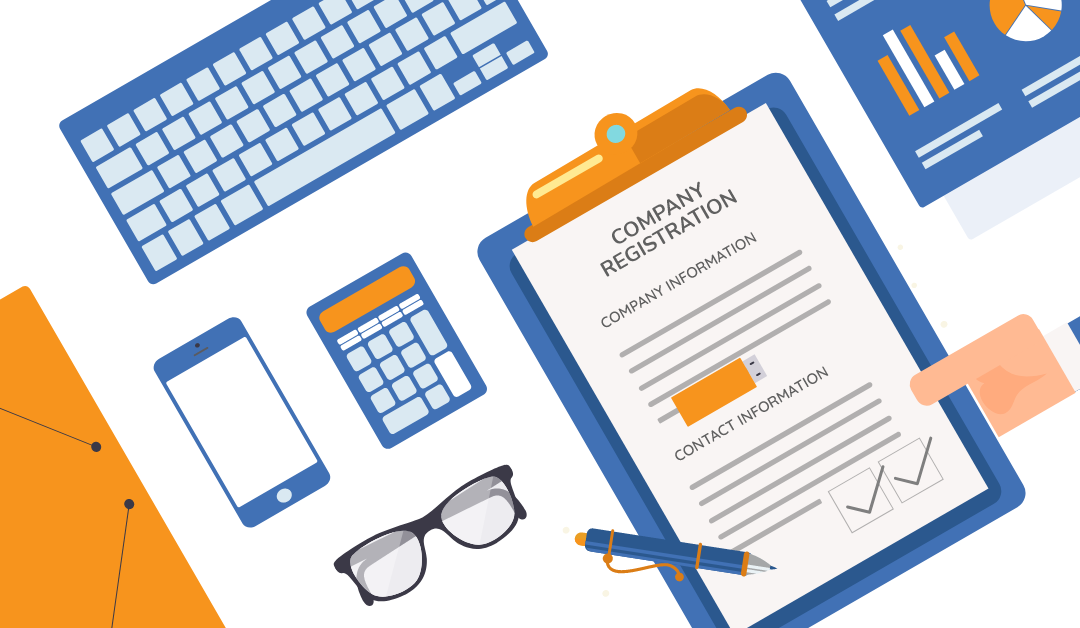 Singapore company registration is not as complicated as you might think. Some common obstacles such as red tape, work legislation, and taxes are relatively less in the city-state. However, there are some requirements you have to comply with when registering a company in Singapore. 
In Singapore, foreigners are not allowed to register their companies on their own. They must get help from an officially registered company registration service provider. Even local entrepreneurs are advised to do the same as they may not be completely familiar with the compliance requirements. This will help them meet all the requirements set by the Singapore Accounting and Corporate Regulatory Authority (ACRA). 
This article has covered everything you need to know about registering a company and operating a business in Singapore. 
Company Registration Requirements in Singapore
Here are pre-registration requirements that you need to comply with to register your company in Singapore:
ACRA-approved company name – The name of your company before proceeding with the registration. 

Director – Your company must have at least one director who is a Singapore resident (can be a Singapore citizen, Singapore permanent resident, or an EntrePass holder). Corporate directors are not permitted. 

Shareholders  – Your company must have at least 1 shareholder and a maximum of 50 shareholders. They can be both individuals and corporate entities. 100% foreign shareholding is allowed. 

Share Capital – The minimum paid-up capital to register a company is S$1. You may increase the paid-up capital of your company any time after registration.

Company Secretary – You must appoint a qualified company secretary within 6 months of incorporation. The company secretary has to be a natural person and a Singapore resident. 

Registered Office Address – You're required to have a local registered address where all the communication will be sent and records will be kept. This address cannot be a PO box.

Auditor – You must appoint an auditor within 3 months of incorporation if your Company is not exempted from the audit. 

Company Constitution – Prepare your company constitution, a legal document that

outlines the company's objects and governs the rights, powers, duties, and obligations conferred on the company, its board of directors, and its shareholders.
How Singapore Company Registration Process Works
Here are a few steps you must take to get your company registered in Singapore. 

Step 1 – Reserve Your Company Name
First things first, you must have your company name approved by ACRA. But, before that, you must make sure that the company name you have in mind is available. To do so, you can search it on Biz Atom's Company Name Checking tool.
The company name approval is a simple online procedure, and it is subject to the following guidelines:
Your company name may not be identical to an existing company in Singapore

It must not violate any trademarks

It cannot be obscene or vulgar

Another applicant must not have reserved it.
A few key facts to keep in mind about the company name approval process:
-If your company name follows ACRA's rules, it is usually approved in less than an hour.
-A name may be referred to another governmental authority for further approval if it is related to a field that requires a license, such as law, medicine, accountancy, etc. This can delay the company name approval process for several weeks.
-Once approved, you can reserve the company name for up to 120 days. If you do not reserve the name within that period, it will be released and reserved by another applicant.
Note: You can submit your company name to ACRA via a company registration service provider that you will have to choose.
For additional information on how to choose a company name, please refer to:
How to Choose a Company Name in Singapore
Step 2 – Prepare the Singapore Company Registration Documents
After the company name has been approved, you must get the following documents ready:
Company Constitution, previously known as Articles of Association. You may decide to adopt the standard Singapore company constitution provided by ACRA, which is acceptable for most companies and consists of considered fair terms for all parties involved in the incorporation.

Signed Consent to Act as a Director for each director

Signed Consent to Act as Company Secretary by the company secretary

Identification and residential address details of each shareholder and officer of the company
Step 3 – Submit All Your Docs to Your Singapore Company Registration Service Provider
The Singapore Government requires foreigners who want to register their companies to get the assistance of an officially registered company incorporation service provider (residents are advised to do so). 
A reputable company incorporation service provider, such as Biz Atom, will guide you through the registration process step by step to ensure the successful launch of your company. They will collect all the requirements from you, and they will submit them to ACRA after the verification process is done. 
Step 4 – Singapore Company Registration Service Due Diligence
In compliance with the international Anti-Money Laundering (AML) regulations, ACRA requires your company registration service provider to conduct a Know Your Customer (KYC) due diligence, which will typically require at least the following supporting information:
Verification of identification and address proof documents

The professional background of stakeholders and officers of the proposed company
Make sure you fill out the registration form they provide truthfully and accurately so there won't be any issues. 
Note: All documents must be in English or officially translated into English.
Step 5 – Register with the Singapore Company Registrar, ACRA
Once all the incorporation documents have been verified, your company registration service provider will submit them to ACRA and proceed with the registration process. This process is conducted online and takes less than an hour. In rare cases, if the company registration has to be referred to another government agency for further vetting, the process can take a few weeks.
Once your company is registered successfully, ACRA will issue the following documents:
Notice of Incorporation  – This notice asserts that your company has been formed/incorporated on the stated date and fulfills all the regulatory requirements for company formation, and vouches for its distinct legal identity.

Company Business Profile – a PDF report that provides basic information of a company such as registration number (UEN), company name, business activities, registration date, and information of position holders or business owners. 
Supporting Documents for Company Registration
Your company incorporation service provider may also ask for the following additional information for due diligence purposes:
For Individual Shareholders
Passport copy

NRIC or Residency card (for Singapore residents only)

Residential address proof (for example, a driver's license, a recent utility bill, rental agreement, etc.)

Brief professional background. This can be in the form of a curriculum vitae (CV), resume, or link to the person's LinkedIn profile
For Corporate Shareholders
1. Certificate of registration issued by the registrar of the jurisdiction where the company is registered
2. Company Extract from the company registrar of the jurisdiction where the company is registered that contains the following information:
Company's name, registration number, and registered address

Paid-up capital and particulars of all shareholders and directors

Business activities that the company is engaged in
3. Authorized Person Resolution passed by the director(s) of the shareholding company that includes:
Authorization to hold shares in the proposed Singapore company

Appointment of an authorized person to sign the Singapore company formation documents on behalf of the shareholding company
4. An ownership structure chart that identifies the Ultimate Beneficial Owners (UBO) of the shareholding company. Identification documents for the key UBOs may be required for KYC due diligence.
Conclusion
As you can see, it is a relatively quick and simple process for setting up a company. Make sure you choose the right Singapore corporate service provider, and you will be delighted to see how easily you can run your own company in one of the most profitable business hubs in the world!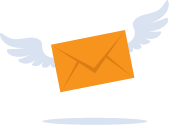 Subscribe to Our Newsletter
Stay up-to-date with our useful guides on company incorporation, accounting & taxation and business management!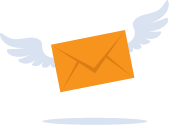 Subscribe to Our Newsletter
Stay up-to-date with our useful guides on company incorporation, accounting & taxation and business management!
Need advice on the best structure
for your business
Biz Atom helps entrepreneurs and international business make the right choice when setting up in Singapore.