Starting a Small Business in Singapore: A Simple Guide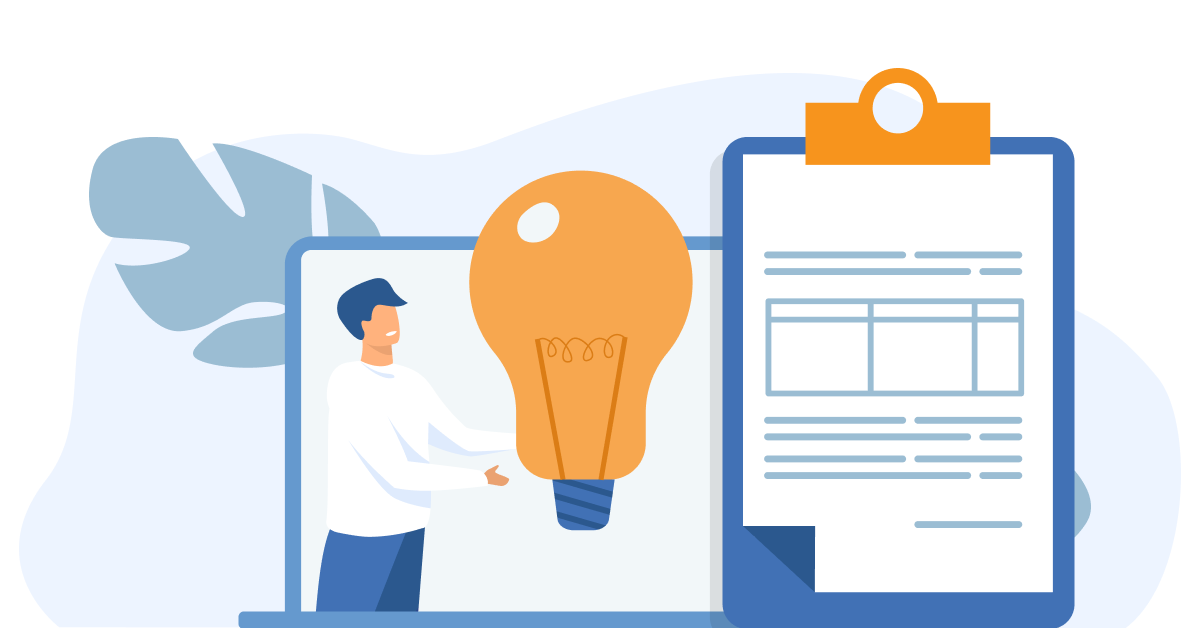 Many of us aspire to run our own companies as entrepreneurs and become our own bosses. The good news is that starting a small business in Singapore isn't such a far-fetched dream and is easily achievable in today's world.
Over the past decade, we've witnessed an explosion of home-based small businesses spring up around every corner. With more opportunities to start a business from home and explore our creativity, many people in Singapore have become more entrepreneurial.  However, as exciting as the prospect of launching a small business may be, we must nonetheless take substantial efforts to reduce risks and increase our chances of success.
10 Steps for Starting a Small Business in Singapore
To get you started on your next venture, here's a quick guide on starting a small business in Singapore.
1. Check if your business idea is viable
Every business begins with a single concept. When it comes to preparing for the early phases of launching a business, you should first consider whether your idea is viable enough to carry through.
Here are some questions to ask yourself as a new entrepreneur to aid your thought process:
What are the key features of my product or service?

Will my company fill a void or offer a solution to a problem?

Is this something that other brands are already doing? If that's the case, what distinguishes me from other businesses?

Do I have the financial means to buy the resources I'll need to start my company?

Is my concept feasible, accessible, and long-term viable?

How would I assess my company's progress and success?
2. Choose the right business model
Your business model is your company's strategy to profit. However, keep in mind that your company model is not the same as your business plan. You'll find yourself returning to your company model as an anchor while making key decisions.
Here are a few most common business models you can consider:
e-Commerce

— Individuals can use e-commerce to sell various things on the internet by creating a website or signing up for a commerce platform.

Agency services

— From offering digital marketing services to website design, this model is perhaps the most straightforward way to start a business. You trade your time and knowledge for income, allowing you to get started quickly with minimum costs. 

Advertising

— This is one of the most widely used business models. You generate content on sites like YouTube or your company's website, gain followers, and monetize your audience by enabling businesses to advertise on your channel.

Franchising

— Third-party franchisees are granted authorization to operate a business and market their goods and services under the franchiser's or original business owner's name. F&B companies such as McDonald's, Starbucks, and Subway are typical examples of franchises in Singapore.

Affiliate marketing

— Affiliate marketing works on commission.  Entrepreneurs can sign up with a firm or an online merchant to sell their items on their behalf and be compensated for each transaction.

Razor and blade

— This is the practice of selling a product at a lower price in order to boost sales of a complementary product. Game consoles and printers, for example, are complementary goods that require paired accessories to work.

Reverse razor and blade

— This business model, on the other hand, entails selling a high-margin product upfront and low-margin products on the side. This ensures a single high-end buy with smaller ones in the long run.
Take the time to figure out your niche and which business model best fits your brand and customers' needs.
3. Write your business plan
You don't have to create a lengthy one. Instead, focus on the critical components: market study, competitive analysis, and operational planning. First, create a customer profile based on demographics, background, and interests to define your target market. It's important to remember that the more defined your market is, the better. Next, find out who your competitors are by doing some research. How long have they been up and running? What are their key competencies?
4. Figure out the financials
Working out the financials is a vital component of running a business, regardless of whether or not you're comfortable with numbers. First, you'll need to prepare two sorts of costs: capital and fixed. ‍
Capital costs are one-time expenses such as supplies and any monies required to register your firm or create a website. Fixed costs, on the other hand, are costs that must be paid regardless of earnings. It's also crucial to be prepared for unforeseen bills and crises.
5. Choose the right business name 
Here comes the exciting part!  First, choose a name for your company. Then, come up with a distinctive and memorable name that will be easier to remember for your prospective customers. Keep in mind that the ACRA does not allow inappropriate business names, so avoid using profanity or acronyms with pejorative connotations.
Furthermore, it helps to check whether your preferred business name is available for use. If the brand name is generic and well-known, you may come across another company with the same name as you. If your first pick is already taken or unavailable, come up with a few alternatives instead of just one.
To check if a specific business name is already in use, simply use our company name checking tool. Let's hope the name you have in mind is available. Fingers crossed!
6. Decide on your business structure & register your business
Before incorporating your company in Singapore, you must first choose your business structure or entity. The following are the four most common business structures you can choose from: 
Limited Partnership (LP)
Before deciding on one, take the time to research each of your options to see whether it's the best fit for your small business.
In addition, keep in mind that the various structures have distinct tax liabilities. To avoid future legal issues, it's a good idea to educate yourself on Singapore's tax obligations for your small business.
Start with the basics of Singapore corporate income, such as how to file estimated chargeable income and important dates to remember. If you're not sure how to handle it on your own, consider hiring tax professionals to help you out.
7. Define your brand purpose
When it comes to launching a small business, there's a good possibility that someone else is already doing it. This is when the purpose of the brand comes into play.
While generating a profit is undoubtedly one of your primary objectives when starting a small business in Singapore, having a purpose reminds your clients that your brand is more than just products, services, or marketing campaigns. In fact, most consumers are more likely to switch to a company that supports a good cause.
Customers will feel more connected to your brand if you have a strong brand purpose and can translate it into your products or services. This will encourage them to support your business beyond its concrete offers.
8. Secure a registered office address
One of the prerequisites for Singapore company registration is a registered office address. All official business correspondence, including those from the government, will be sent to this address. This also gives customers an option to personally deliver their letters or packages. 
If you want to save money on your capital costs, you can register your private residential property or HBD instead of renting a company space under the Urban Redevelopment Authority's Home Office Scheme (URA). This service is only available to small businesses.
If you incorporate your company with us, you can use our address as your registered office address.
9. Set up your digital presence
Nowadays, marketing your small business would be impossible without building a digital presence.
In this digital age, you'll find that online marketing is the most effective approach to reach your customers, not to mention how cost-effective and simple it is to set up.
To begin, you can use free website builders to create your website, which come with a variety of templates from which to choose. If you want something more straightforward, consider creating social media accounts for your company and tracking your engagement rates as you go.
10. Develop your marketing plan
A marketing plan covers the numerous techniques you intend to use to promote your company efficiently. You wouldn't know where to start without a plan.
By having a proper plan, you will be able to achieve two main business goals: reaching your target audience and generating new leads. Here are a few marketing options to consider to promote your business:
Social media platforms

— Whether you're launching a cafe or selling actual goods, social media is by far the most effective way to reach your target audience. From Facebook and Instagram ads to your own YouTube channel, social media allows you to communicate with your potential customers, promote to them, and grow a fan following all at once.

Local event sponsorships

— Local event sponsorships range from business conferences to esports tournaments, and they're a terrific way to raise brand exposure and connect with the community.

Collaborations with influencers

— By collaborating with influencers in your niche, you'll be able to tap into their audience in a natural and persuasive way. These partnerships usually entail the creation of content (e.g., product reviews) rather than outright advertising, resulting in more engaged audiences who are more likely to become consumers.

Competitions or giveaways

— Everyone loves free goods, and you can take advantage of this! Using social media sites like Instagram to host an online giveaway will help you to effectively sell your items while also increasing brand awareness at a minimal cost. Just make sure the prizes and contest theme are relevant to your business!

LinkedIn

— LinkedIn is more than simply an online résumé if you're in the B2B arena selling to other businesses. For business development, you can network with executives and others in your industry, offer relevant content, and participate in conversations in business groups.

SEO

— By optimizing your company's web pages and creating valuable content, you may increase website traffic, which can lead to more sales and new clients.

Create a Google My Business (GMB) profile

  — Testimonials are extremely effective, especially when selling online. Setting up your GMB profile and soliciting feedback from your current customers is one of the most important things you should take. Plus, having a GMB profile makes it simpler to get found on local searches.

Trade shows

—  Trade shows are a terrific method to market your business idea to potential clients and even investors willing to invest in small businesses like yours. You'll also be able to communicate with your consumers face to face and discover more about their desires and needs.
Conclusion
Starting a small business in Singapore can be challenging yet rewarding all at the same time. While setting up a business in the country is easy in general, hiring a corporate service provider can even make it more seamless. When you are ready to start your venture journey, feel free to talk to us!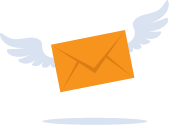 Subscribe to Our Newsletter
Stay up-to-date with our useful guides on company incorporation, accounting & taxation and business management!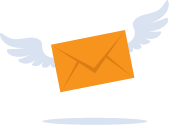 Subscribe to Our Newsletter
Stay up-to-date with our useful guides on company incorporation, accounting & taxation and business management!
Need advice on the best structure
for your business
Biz Atom helps entrepreneurs and international business make the right choice when setting up in Singapore.