Who is the Registrar of Companies in Singapore?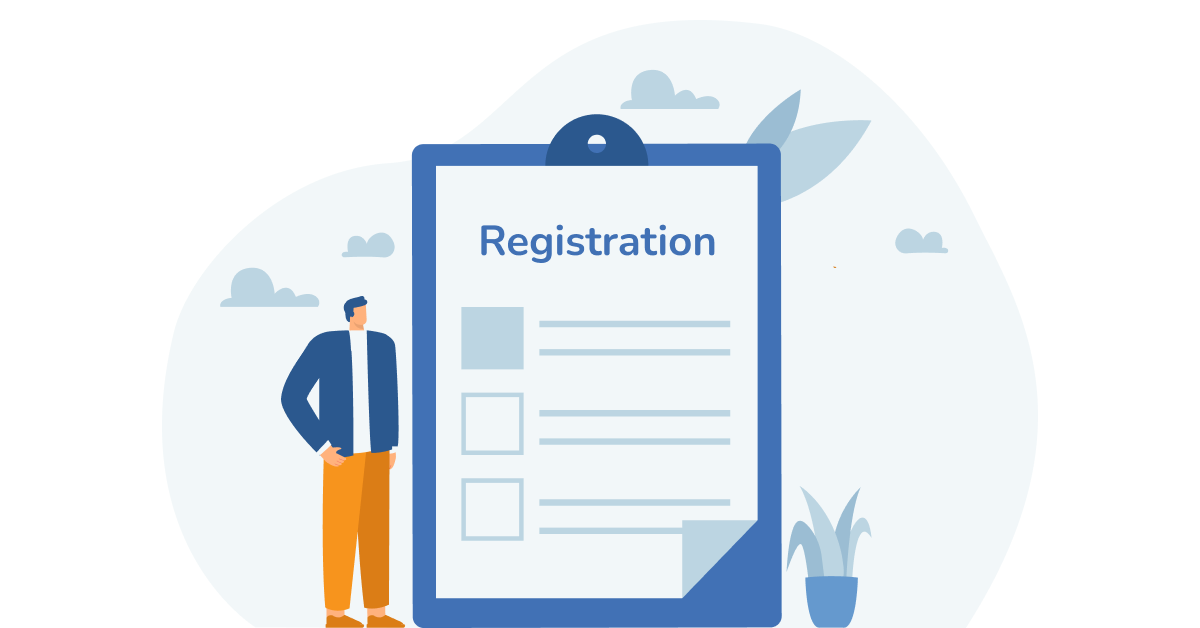 If you wish to incorporate your company in Singapore, you will have to interact with the registrar of companies. This government body holds the regulatory burden for companies in the city-state, making sure the environment for business is as good as possible to allow companies to thrive. The goal is to make Singapore the best place for doing business.
In this article, we've provided some important information about what the Singapore registrar of companies does and how it affects your business. 
Who is the Registrar of Companies in Singapore, and what does it do?
The registrar of companies in Singapore is called the Accounting and Corporate Regulatory Authority (ACRA). It is also the regulator of business registration, financial reporting, public accountants, and corporate service providers.
ACRA is in charge of registering new businesses, monitoring existing firms, and ensuring that companies are appropriately closed down when they cease to exist. It is also responsible for overseeing financial reporting and enterprise facilitation.
In addition, the registrar also has the authority to levy penalties and issue court summonses against businesses. These powers will be exercised when companies fail to comply with the Companies Act compliance requirements.
ACRA's duties are:
To administer the Accounting and Corporate Regulatory Authority Act (Cap 2A), the Accountants Act (Cap 2), the Business Names Registration Act 2014 (No. 29 of 2014), the Companies Act (Cap 50), the Limited Liability Partnerships Act (Cap 163A), the Limited Partnerships Act (Cap 163B) and the Variable Capital Companies Act 2018 (No. 44 of 2018);

To report and make recommendations to and advise the government on matters relating to the registration and regulation of business entities, public accountants, and corporate service providers;

To establish and administer a repository of documents and information relating to business entities, public accountants, and corporate service providers and to provide access to the public to such documents and information;

To represent the government internationally in matters relating to the registration and regulation of business entities, public accountants, and corporate service providers; and

To promote public awareness about new business structures, compliance requirements, corporate governance practice, and any matter under the purview of the authority.
Who needs to register with ACRA?
You must register your business with ACRA if you engage in any profit-making activity on a regular basis unless you are exempted. Registration is only open to people who are at least 18 years old.
There are a number of benefits to registering a business with ACRA, including:
Allowing members of the general public to look up and verify information about your company and its owners.

Making it simpler for customers to recognize, locate, and deal with your company.

Allowing you to bid on government contracts and get intellectual property (patents) for new products and technologies.

Providing your company with governmental funding, such as that granted by Enterprise Singapore.
If your company meets the following criteria, it is exempt from registration:
You decide to do business under your complete name as it appears on your NRIC.

You choose to do business with one or more partners by using their full names as they appear on their NRICs.
How to register your Singapore company with ACRA
Registering your company with ACRA only requires a few steps:
Step 1 – Get ACRA's approval for your company name
You begin the process of forming a new company by obtaining ACRA's approval for your company name. If you keep the following points in mind, you'll have a better chance of getting your application approved quickly.
The name must be unique, meaningful, easy to read, and devoid of vulgar or obscene words. You can check the availability of your desired company name using our

company name checking tool

. 

Free of copyright issue. It should not infringe any trademark.

Your company name may need approval from higher authority if it contains words like "Bank," "Finance," "Educational," "Media," etc.
Once your business name has been approved, it will be reserved for you for 60 days from the date of application. If you are unable to incorporate your business within this time frame, we can file a request with ACRA for a 60-day extension on your behalf.
Step 2 – Prepare documents and information required for Singapore business registration
ACRA will request the following documents to be submitted on the business registration:
The company name 

A brief description of business activities

Details of Singapore registered address of the company

Particulars of shareholders

Particulars of directors

Particulars of company secretary

A copy of your passport and residential address proof (if you are a foreign entrepreneur)

Memorandum & Articles of Associations (if you are a foreign company)

A copy of your Singapore identity card (if you are a resident of Singapore)
However, before preparing the aforementioned documents, you must first know the basic requirements for registering your business in Singapore:
Shareholders
You must have at least one shareholder who can be an individual or another company. The maximum number of shareholders for a Singapore private limited company is 50. Note that 100% foreign shareholding is allowed, i.e., all shareholders can be foreigners.
Capital
You can set up your Singapore company with a capital of just S$1. Later, if required, you can increase the capital by injecting additional funds and notifying the company registrar.
Directors
A Singapore business can have both Singapore-resident and foreign-resident directors as long as there is at least one Singapore-resident director. Corporate directors are not allowed, which means that a company cannot be a director; it must be a person. If you don't have a Singapore-resident director, you can use our nominee director service to fulfill this need.
Company Secretary
A Singapore company must appoint a local company secretary. A company secretary is in charge of ensuring the firm's regulatory requirements and filings are met. You can use our company secretarial services for your company if you want to incorporate with us.
A registered address in Singapore
Your company must have a registered location in Singapore, where all of the business's statutory documents must be kept. Please, note that the PO box cannot be used as an address. We will appoint our address as your company's official address if you form your company with us.
Step 3 – Register your company with ACRA
Once all the documents are ready and signed, we will register your company with ACRA. Note that those who want to register their businesses in Singapore, especially foreigners, are highly advised to engage corporate services providers. The business registration process is done online and usually takes less than an hour.
Once the company incorporation is successful, the following official documents will be issued by ACRA:
e-Certificate of Incorporation
This official electronic document confirms a company's registration in Singapore. The certificate displays the company's name, the date of incorporation, and registration number, known as the Unique Identification Number (UEN). By default, ACRA does not provide a hard copy of the certificate of incorporation; it is not required in Singapore for any purpose since the e-Certificate is enough.
Business Profile
This document shows the company's corporate structure. It contains information such as the company's primary business activity, registered address, shareholder and director information, and shareholding structure.
ACRA filing requirements
ACRA has some statutory requirements, such as paperwork to file and things that businesses must do every year in order to stay compliant.
Annual return

– Within 7 months of the end of the fiscal year, businesses must file an annual return. This comprises director, secretary, and member information. The year-end financial accounts, designated business operations, and share capital are also requested.  Failure to file an annual return with ACRA is an offense under section 143 (2) of the Act. 

Changes in company information

– Any changes to the company's name, address, or commercial activities must be reported to ACRA within 14 days.  Failure to do so is an offense under section 197 of the Act. 

Changes in the personal information of the company's officers and shareholders

– Your company has 14 days to notify ACRA of any changes in the personal information of company officers and shareholders. Failure to comply with any of these is a violation of section 173H(1) of the Act. And, any official of the corporation who is in default is guilty of an offense and subject to a fine of not exceeding  $5,000 as well as a default penalty if convicted.
Failure to register your business with ACRA
If you do not register your business with ACRA yet still conduct business activities in Singapore, you will be guilty of an offense under Section 405:
If any person, other than a foreign firm, uses any name or title, or trades or conducts business under any name or title in which the words "Limited" or "Berhad," or any abbreviation, imitation, or translation of those words, is the final word; or

In any way holds out that the business is incorporated under this Act, that person shall, unless at the time the company was duly incorporated under this Act, be guilty of an offense and shall be liable on conviction to a fine not exceeding $50,000, or imprisonment for a term not exceeding two years, or both.
Conclusion
If you run a business in Singapore or are thinking about starting one, you'll come into contact with ACRA regularly. It's critical for both you and your company to follow the Companies Act's filing obligations, which are enforced by the registrar. 
Although ACRA has made the business registration process easier for companies, you still need professional assistance in order to successfully steer your company through the many compliance requirements and filing deadlines. Interested? Contact us for a free consultation to explore the specifics of your business and what we can do to assist you.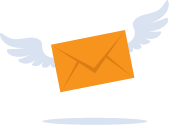 Subscribe to Our Newsletter
Stay up-to-date with our useful guides on company incorporation, accounting & taxation and business management!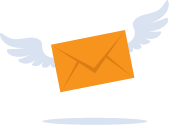 Subscribe to Our Newsletter
Stay up-to-date with our useful guides on company incorporation, accounting & taxation and business management!
Need advice on the best structure
for your business
Biz Atom helps entrepreneurs and international business make the right choice when setting up in Singapore.