How to Appoint a Nominee Director in Singapore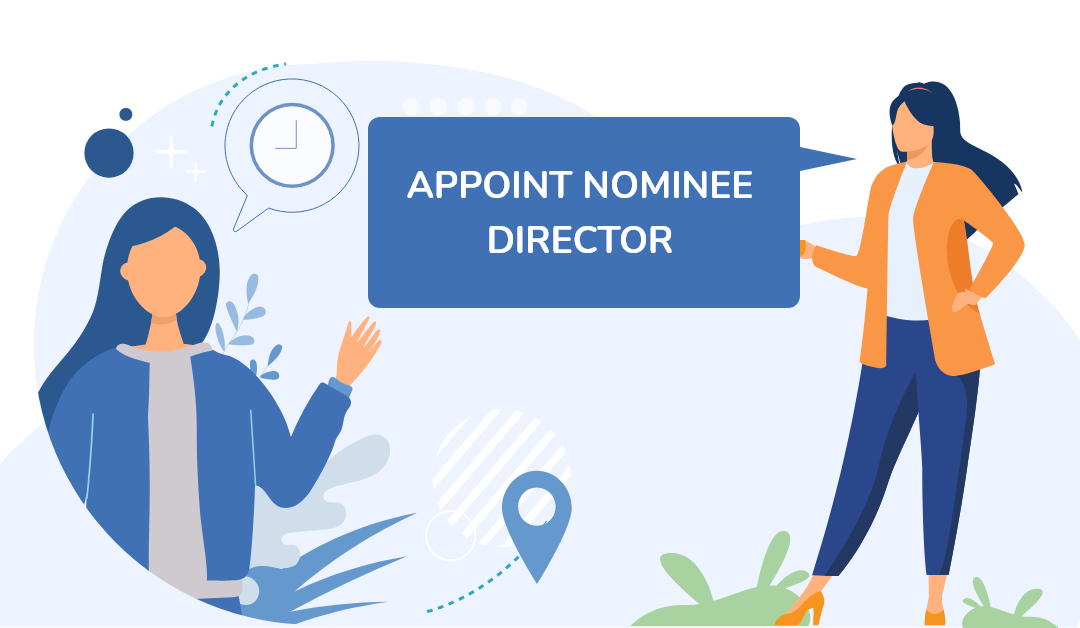 Every company incorporated under Singapore's Companies Act is required to have at least one resident director. If a foreign company doesn't have a local person who can act as a resident director, they must "hire" a person to act as a Nominee Director. This guide will help you understand and comply with the requirements about the register of nominee directors. 
What is a Nominee Director (ND)?
A Nominee Director (ND), also known as a Local Director, is an individual who is appointed to represent the interests of a company. An ND has to be a Singaporean, a Permanent Resident, or an EntrePass holder from your own company. You can be one yourself if you meet the criteria. 
An Employment Pass (EP) visa holder with a local residential address can also be appointed as an ND, provided that he/she must already have registered their company and set up a company bank account in Singapore.
The minimum age to be appointed as an ND in Singapore is 18 years. The person must be physically and mentally healthy to carry out the director's duties.
There is no maximum age limit to become an ND of a private company. However, for the public or a public company's subsidiary, the age limit is set at 70 years unless reappointed at the company's annual general meeting.
The Accounting & Corporate Regulatory Authority (ACRA) defines the circumstances which disqualify a person from being a company director:
an undischarged bankrupt

convicted for criminal offenses involving fraud or dishonesty

a disqualification order has been made against the person by a court

convicted for three years or more for offenses under the Companies Act within five years

has three or more High Court orders compelling compliance under the Companies Act within five years

the company being wound up for reasons of national security or interest
Does Your Company Need an ND?
Your company needs an ND because the Singapore government requires every company to have one. Your ND will be held responsible if your company violates the law, for example, not paying taxes, breaking any laws, stealing money from customers, etc. In short, the ND will perform the necessary due diligence to ensure that your company continues to comply with the law.
Singapore's Companies Act and its common law impose the same obligations and responsibilities on NDs as they apply to regular directors. Directors are responsible for ensuring that the company's books are properly maintained, its regulatory filing is carried out on time, accurate accounting records and annual accounts are maintained, shareholders and director meetings are conducted according to law, and their fiduciary duty towards the company is respected at all times in all their official actions. 
What are the obligations of an ND?
A Nominee Director in Singapore has no authority to run a company. However, he or she is responsible for ensuring that the company complies with the two most important legal requirements, such as:
The holding of  the company's Annual General Meeting (AGM)

and submission of annual returns on a specified due date (usually within one month of the AGM)
If the above two are not fulfilled, the company will be subject to sanctions or legal action against the nominee director.
Benefits of Using Biz Atom's ND Service
To assist your company in meeting ACRA's local directors' statutory compliance requirements and complying with Singapore law, we offer a Nominee Director service at S$1,900/year. If you're a foreigner looking to incorporate your business in Singapore, you can get our ND service by choosing our Professional Package, including incorporation and company secretarial services and a registered address. 
Here are several benefits you can get for using our Nominee Director service:
Fulfilling ACRA's regulatory requirements

Giving you a convenient temporary arrangement if you're an EP or DP applicant who wishes to

become a director (yet without a local presence)

Ensuring that all required documents are filed on time with ACRA and IRAS

Having someone who will carry out his or her director's duties with utmost honesty and integrity

Giving you complete peace of mind because you have a reliable person who knows all the rules and regulations to follow
Terms of Using Biz Atom's ND Service
The following are general terms that apply to our ND service:
As required by Singapore law, we will perform KYC due diligence checks on your company before commencing our ND service

You must appoint at least one executive director who will be responsible for managing and running your company

Our ND will not be involved in any business dealings with the company

Our ND will not make any management decisions, administer any operational documents or provide any financial guarantees on behalf of the company

You must sign our Nominee Director Indemnity Agreement which is a contract between ND, the company that requires the ND service, and you as the company owner
Additional requirements will apply as described below, depending on your company's risk profile. The risk profile is determined by our compliance team during the KYC due diligence process and is influenced by the following factors:
The background and history of your company's previous shareholders

The complexity of your company's corporate structure

The nature of your business activities

The anticipated company's annual turnover

Your company's GST registration status

Business licensing requirements for your company
Using our ND service will help you save on company registration, GST responsibility, and shareholder risk. We're here to help every step of the way.
Our team consists of reliable professionals who will take on a Nominee Director's role for your company. They have the skills and knowledge to help your company maintain a good reputation and also keep your company compliant with Singapore law at all times.
Book a meeting with us or drop an email at [email protected] to find out more about our Nominee Director service and other services we offer, such as company secretarial and accounting.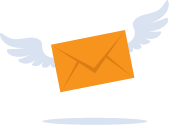 Subscribe to Our Newsletter
Stay up-to-date with our useful guides on company incorporation, accounting & taxation and business management!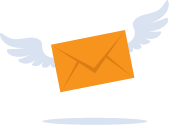 Subscribe to Our Newsletter
Stay up-to-date with our useful guides on company incorporation, accounting & taxation and business management!
Need advice on the best structure
for your business
Biz Atom helps entrepreneurs and international business make the right choice when setting up in Singapore.