Singapore's Most Thriving Industries in 2022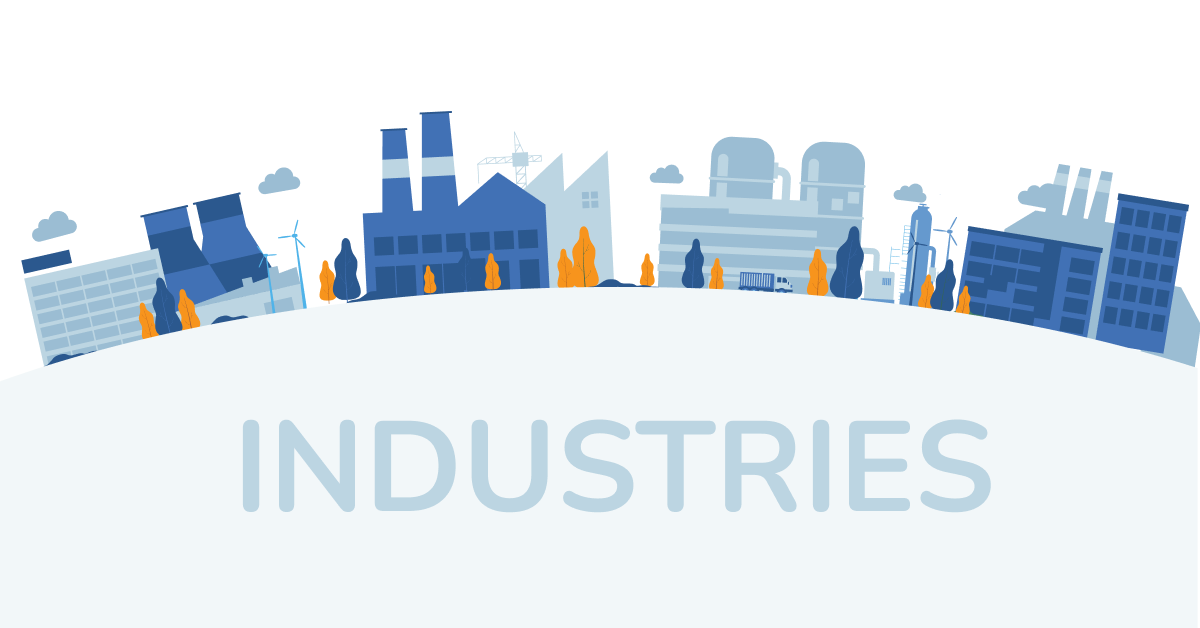 When deciding on a career path to pursue in Singapore, you should consider the types of industries that are thriving in the country. That is because pursuing a career in one of those industries can result in well-paying jobs that can help you gain a comfortable life and achieve a high standard of living. 
In this article, we have summed up ten industries predicted to witness exponential growth in 2022. But before we go there, let's see Singapore's economic growth forecast next year.
Singapore's economy forecast in 2022
2021 has been a year of ups and downs for most businesses. Many companies struggled to stay afloat and quickly changed their business models to adapt to changing customer demands and needs. However, despite this turbulent time, Singapore companies are looking ahead to 2022 with renewed optimism.
According to Singapore Business Federation's latest National Business Survey, the city-state's economy will grow by 4 percent next year, better than the 3.9 percent expansion predicted earlier. Growth for the year will likely be driven by improvements in the construction sector as well as manufacturing and finance, the survey said.
As for the country's gross domestic product (GDP), The Ministry of Trade and Industry said it is expected to grow by 3 percent to 5 percent next year after an estimated expansion this year of around 7 percent (the most since 2010, when GDP grew by a record 14.5 percent). 
Nevertheless, uncertainties remain over the new Omicron variant driving a new COVID-19 wave. Thus, in response to the challenges arising from this new challenge, businesses are encouraged to adopt technology to maintain competitiveness.
Singapore's high-growth industries in 2022
Here are ten industries that are predicted to thrive next year regardless of the economy-repressing pandemic.
1. Construction
Restrictions and other measures to curb the spread of the COVID-19 virus have caused disruptions in the construction market. However, this sector has shifted from survival mode to recovery by the end of 2021. In fact, construction is seen as the sector that will expand the most next year.
According to the Construction in Singapore – Key Trends and Opportunities to 2025 (Q3 2021) report, the construction industry is projected to record an annual growth of 12.9% in 2022 before expanding by 4.6% over the remainder of the forecast period (2023-2025). Over the rest of the forecast period, between 2022 and 2025, the industry's growth will be supported by investments in transport infrastructure, renewable energy, and residential jobs. It is also said in the report that the government plans to invest SGD100 billion (US$75.8 billion) to develop transportation infrastructure over the next nine years, until 2030. 
2. Manufacturing
Manufacturing is the largest industry in Singapore, contributing 20-25% of the annual GDP. The significant clusters in this sector include chemicals, logistics, electronics, biomedical sciences, and transport engineering.
Based on de Ministry of Trade and Industry (MTI) data, the manufacturing sector grew by 7.2 percent year-on-year, moderating from the 17.9 percent growth in the previous quarter. The industry is projected to continue to expand in the long-term, with growth in the electronics and precision engineering clusters supported by sustained global demand for semiconductor and semiconductor equipment, respectively.
3. Banking & Finance
With the pandemic ravaging the economy over the past two years, many organizations have had to outsource financial analysts to rework their budgets to keep them afloat. Thanks to banking and financial services, many businesses are able to keep going even when operations stagnated at the height of the crisis.
According to the Monetary Authority of Singapore (MAS), the financial sector grew by about 6 percent in the first half of this year. The industry created 2,500 net jobs last year, and there are over 6,000 new hiring opportunities available this year, with strong demand in areas such as technology, wealth management, corporate banking, and insurance. In addition, with the issuance of digital banking licenses and a robust property market, the financial industry has many exciting developments and room for growth in 2022.
4. Technology
Amid the crisis, technology has emerged as a significant area driving the demand for hiring in all other industries. Based on the latest survey, 94% of companies in Singapore recognize the importance of digital transformation, and there is an increasing need to invest in new technologies (42%). 
The pandemic has accelerated digitization in many sectors, pushing them towards cashless payments and other digital solutions. This results in rapid developments in the information technology industry. Moreover, with cybersecurity and ethical hacking analysts becoming essential in most organizations, the IT sector is projected to keep growing in the next few years. 
5. Healthcare
Singapore has one of the best health infrastructures in the world. The population is aging, and medical tourism will drive the demand for healthcare services in the next few years. The country's hospitals and care units receive patients from neighboring Malaysia, Indonesia, Brunei, the Philippines, Thailand, as well as from the Asia Pacific, the United States, and Europe.
Singapore's healthcare market is expected to grow to $49.4 billion by 2029. The public and private healthcare spending is estimated at 5.9% of GDP and could rise to 9% by 2029.  This increase is attributed mainly to rising government spending on healthcare, as well as the local population's consumption of healthcare services, given the aging population and a trend towards earlier diagnosis of chronic conditions, close monitoring, and follow-up.  According to the Fitch Solutions market insight report, the government healthcare expenditure is estimated to grow to $36 billion by 2029, while private healthcare expenditure is forecast to be $13.5 billion.
6. eCommerce
The COVID-19 pandemic is driving online shopping to unprecedented growth in many parts of the world, and Singapore is no exception. As of 2021, almost 25% of Singaporean brands dealt with B2C eCommerce. This, therefore, marked a 45% contribution to Singapore's annual value of e-commerce exports. 
But, what makes Singapore such a great eCommerce hub? Here are some facts that can answer this question:
Most Singaporeans are fluent in Chinese and English. And thanks to its strategic position, brands can easily set up shops and export to neighboring countries.

According to

Statista

, the city-state also has the third-highest internet penetration in Southeast Asia. Of Singapore's 5.45 million people, around 4.8 million are internet users. That's 88.5% of its citizens, who spend an average of 8.07 hours online, every day.

Its world-class city infrastructure makes deliveries extremely fast. The country also boasts first-class airports, roads, and transportation. Plus, Singapore's small size makes for fast nationwide shipping coverage.

Customers in Singapore are very demanding. Singaporeans expect next-day delivery (at least) from local businesses. That's an excellent opportunity for eCommerce startups to please new customers.
The above facts pose a bright future for eCommerce in Singapore. And 2022 is ripe with new opportunities for online shopping. According to a study by payments technology company WorldPay,  the e-commerce market is set for unparalleled growth as it is tipped to expand by 48% to $9.98b (US$7.4b) by 2022 at a compound annual growth rate (CAGR) of 7%.
7. Biomedical and Biotechnology
With patient needs becoming increasingly complex, companies continue to design and create innovative solutions. That has led to the medical device market generating tremendous industrial revenue and growth in 2021. As a result, the global biomedical and biotechnology market reached over $456.9 billion in 2020 and is projected to reach $612.7 by 2025. 
In Singapore, biomedical manufacturing employing 24,384 people in both medical and pharmaceutical technology added to the country's GDP close to $20 billion in 2019. This trend is expected to continue next year as the number of healthcare facilities, healthcare spending, an aging population, and technological advances increase.
8. Data Science and Analytics 
The data industry has seen rapid growth in Singapore, and the need for data management and interpretation has increased the demand for skilled professionals. As a result, data center operations have grown significantly in the last few years. 
According to EDB Singapore, data analytics services are expected to reach $37 billion by 2022. This is getting support from government investments and incentives, as well as the real estate investments trust (REITs). Looking at the massive disparity between the supply and demand of data analytics professionals, the country aims to train 2,500 multidisciplinary data analytics professionals to join the workforce. 
9. Travel
The pandemic hit the travel industry hard. With revenues falling, overall industry growth dropped through 2020 and 2021. However, there is optimism that the tourism and hospitality sectors may soon return significantly next year.
The reopening of borders in the West and a series of quarantine-free Vaccination Travel Lines (VTL) in Singapore have fueled hopes that companies will be more willing to resume cross-border physical meetings for their customer-facing executives. This is reflected in the increase in bookings and inquiries by corporate travel operators. Besides, the government is now focusing on lifting travel restrictions, implementing new health protocols for safe travel, and enabling market diversification. 
Conclusion
2022 is going to be about economic improvement. With easy access to vaccine insight and better crisis management, various industries are likely to keep growing exponentially. And, whichever type of industry you choose, we are always available to guide you through your venture journey in Singapore. Talk to our expert to discuss your needs.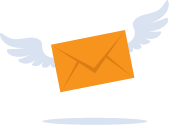 Subscribe to Our Newsletter
Stay up-to-date with our useful guides on company incorporation, accounting & taxation and business management!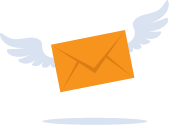 Subscribe to Our Newsletter
Stay up-to-date with our useful guides on company incorporation, accounting & taxation and business management!
Need advice on the best structure
for your business
Biz Atom helps entrepreneurs and international business make the right choice when setting up in Singapore.