A Complete Guide to Singapore Work Passes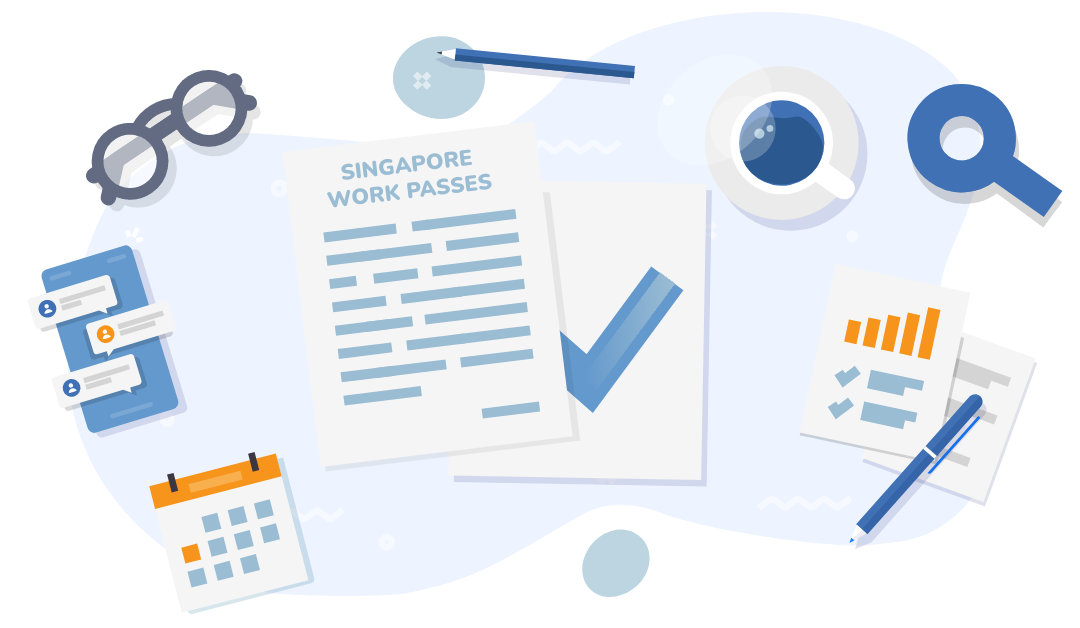 Singapore has always been one of the main destinations for working overseas. It is well known for its excellent facilities, infrastructure, safety, business policies, and general respect for the rule of law. It ranks among the top 25 countries for expats to live in 2021.
If you are one of the many people planning on working in Singapore, you must have a valid work pass. Here's everything you need to know about qualifying and applying for work passes.
What is a work pass?
A work pass is a work visa issued by the Ministry of Manpower (MOM) for foreigners who intend to work in Singapore. The work pass allows you to live, work, and travel in and out of the country without applying for entry visas. There are different types of work passes; Employment Pass, EntrePass, Personalised Employment Pass, S Pass, and Work Permits. 
Singapore Work Passes for Professionals & Entrepreneurs
There are three types of work passes available for professionals and entrepreneurs:
Employment Pass Scheme
The Employment Pass (EP) is the main type of work pass for foreign professionals, managers, and executives. Your fixed monthly salary should be at least $ 4,500 a month.  Older applicants must request a higher salary to qualify, commensurate with the experience and quality of work they are expected to bring. They must also possess acceptable qualifications.
Update:
The minimum qualifying wage for new EP candidates will be raised from $4,500 to $5,000 as of September 2022. For the financial services sector, which has higher salary norms, the bar will be raised from $5,000 to $5,500.
EntrePass Scheme
The Entrepreneur Pass (EntrePass) is a variation of the Employment Pass. It is the main type of work pass for newly established (or will be incorporated) Singapore company owners who wish to move to Singapore to run their new business. Applicants must meet at least one of the following seven criteria:
Have funding from a government-accredited or business angel venture capital;

own intellectual property;

have significant business/networking experience and a promising entrepreneurial track record;

have outstanding technical/domain expertise in the proposed business-related field;

have a good track record of investing in businesses and looking to develop new or existing businesses in Singapore;

have a research collaboration with A*STAR or a university;

and are incubatees at government-supported incubators.
Personalized Employment Pass Scheme
The Personalized Employment Pass (PEP) is a special type of Employment Pass for overseas foreign professionals with at least $18,000 last drawn fixed monthly salaries. The greatest benefit of having a PEP is that you can change jobs without reapplying for a new work pass as long as you are not unemployed for more than six months. 
The following candidates are not eligible for PEP:
Foreigners who work or intend to work for free without a direct employer in Singapore;

foreigners who are registered as Sole Owners, Partners or Directors in businesses/companies registered with ACRA and are shareholders of businesses/companies;

foreigners work as journalists, editors, sub-editors, and producers;

PEP holders are not allowed to set up their own company in Singapore.
Singapore Work Passes for Skilled & Semi-Skilled Workers
As for skilled and semi-skilled workers, there are five types of work passes available:
S Pass
The S Pass is for mid-skilled staff who earn a minimum fixed monthly salary of $ 2,500. S Pass applicants are assessed based on the eligibility of employer quotas and applicants' qualifications. A degree or diploma is required. Applicants with technical certificates may also be considered. The certification must cover at least 1 year of full-time study.
Update:
Starting in September 2022, the minimum qualifying salary for new S Pass applicants will be raised from $2,500 to $3,000. In addition, a new salary threshold of $3,500 will be implemented for the financial services industry.
Work Permit for Foreign Workers
This is the type of work visa for semi-skilled foreign workers in the construction, manufacturing, shipbuilding, process, or service sectors. Employers are limited by a quota for their industry and have to pay a monthly levy for each worker and provide them with medical insurance. On top of that, employers also must buy a security bond for each non-Malaysian foreign worker they employ. 
Work Permit for Domestic Workers
This is the type of work visa for foreign domestic workers (FDWs) to work in Singapore. To qualify for this work permit, ones have to:
Be from an approved country or region by MOM;

have a minimum of 8 years of formal education with a recognized certificate.
Work Permit for Confinement Nannies
With this work permit,  Malaysian confinement nannies can work in Singapore for up to 16 weeks, starting from the birth of the employer's child.
Work Permit for Foreign Performers
This work permit enables foreign performers to work in public entertainment outlets such as bars, hotels, and nightclubs.
For more detailed information about the types of work passes, including their eligibility requirements, you may refer to our Work Visa page.
How to Successfully Obtain a Singapore Work Visa
Here are five important tips that you can apply to get a work pass from MOM.
1. Know which work pass suits you best
Since there are different types of work passes available and MOM's assessment criteria, doing some research beforehand and figuring out which visa is right for you is highly necessary. Check with your boss about the type of work visa that is best suited for you. This will greatly help both of you save a lot of time when preparing the required documents for the related work pass.
2. Explain your unique work experience
Describe your work experience so that it rationalizes why you are chosen for the position. The details should explain why you are more suitable for the position than a local who has the relevant degree qualifications.
3. Get your educational qualifications prepared
Note that your educational qualifications play an important role in the employment pass application. You may be required to submit additional educational documents in the form of transcripts and mark sheets (especially if you're from China or India). These certifications must be verified through official channels and translated into English.
4. Gather relevant and good references
If you are unable to provide the required certification (for example, due to lack of education), good references from your previous employer or clients will come in handy as well. This is especially true if you've built your career and expertise in a relatively "new" industry like social media.
5. Get help from an expert advisor
For an easy and smooth work visa application process, consider getting help from a Singapore work visa advisor. You can contact Biz Atom for proper advice on the most suitable work visa and assistance with the application process.
How to Appeal Against a Rejected Work Pass Application
If your work pass application gets rejected, you will still have 30 days to appeal. It takes approximately 3-6 weeks until you get feedback from MOM. Before appealing, make sure that you can present new information to address the issues in the rejection advisory.
Holding the status of a duly licensed employment agency in Singapore, Biz Atom will help you work closely with MOM to investigate why your application has been rejected. You will be provided with a complete assessment of your application and ensure that it meets the current review standards. 
How Do I Renew My Work Pass?
Your employer or employment agent must submit a renewal request via Employment Pass Online. An employment pass renewal form will be sent to your employer's registered address 3 months before the existing one expires. The form should be completed and submitted to MOM at least 4 weeks before the employment pass expires. 
Note that not all renewal requests get approved. Each renewal application is evaluated based on the latest criteria. Similar to a new employment pass application, as a renewal candidate, you must earn a minimum of $ 4,500 and more if you are a far more experienced worker.
Once approved, you will receive an in-principle letter of approval. You must then go through the same procedure to issue an employment pass and, if necessary, register fingerprints and have your photograph taken before receiving a new employment pass card.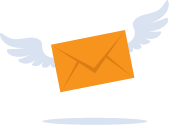 Subscribe to Our Newsletter
Stay up-to-date with our useful guides on company incorporation, accounting & taxation and business management!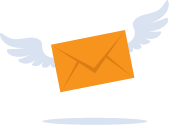 Subscribe to Our Newsletter
Stay up-to-date with our useful guides on company incorporation, accounting & taxation and business management!
Need advice on the best structure
for your business
Biz Atom helps entrepreneurs and international business make the right choice when setting up in Singapore.