A Guide to Becoming a Singapore Permanent Resident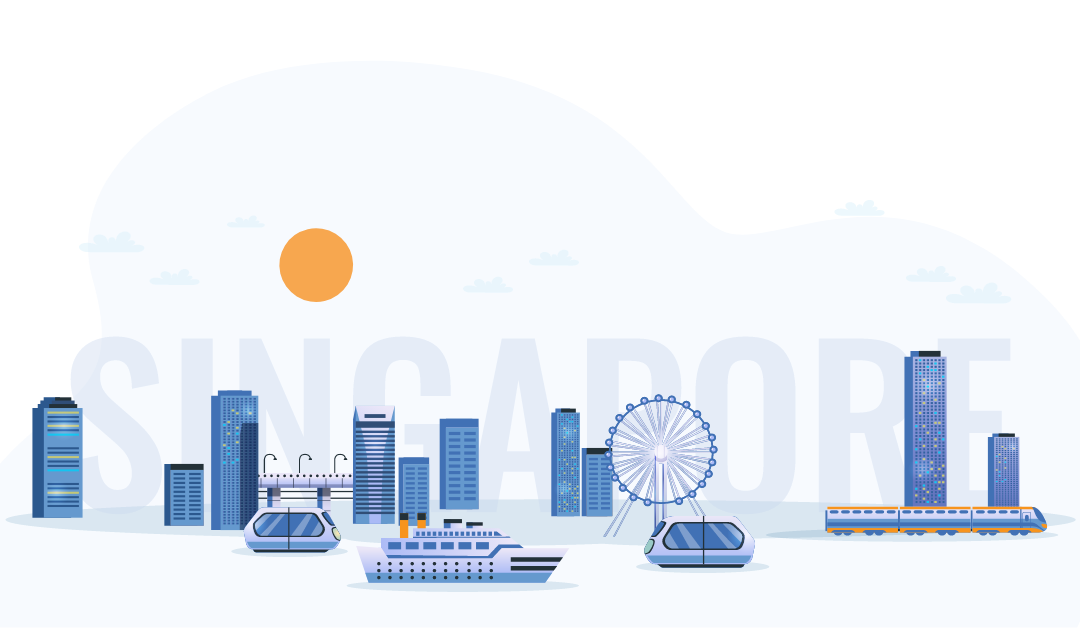 The enticement of becoming a Singapore permanent resident through various schemes has convinced thousands of foreigners of different backgrounds to move to the City-state, one of Asia's most stable countries and major business hubs.
As a permanent resident of Singapore, you will enjoy most of the benefits and rights granted to Singapore citizens. Various benefits include the right to live in a country without visa restrictions, higher priority public schools for your children, more freedom to buy property and participation in pension schemes, etc.
This guide provides an overview of the different types of permanent residence (PR) schemes available in Singapore so that you can decide on the one that best suits your needs and circumstances. However, if you want to register your business in Singapore, you don't need to be a permanent resident. Check out our incorporation services to see for yourself.
Update:
The Ministry of Manpower (MOM) stated on December 26, 2021, that COVID-19 vaccination will be required for new immigration permits and the renewal of existing ones in Singapore. According to the Ministry of Health (MOH), these measures would help the country maintain high immunization rates and foster a safe economic recovery.
The new rules will take effect February 1, 2022, and will be applicable to work pass holders and their dependants, and on all Permanent Residence (PR), Long-Term Visit Pass (LTVP), and Student's Pass (STP) applications.
The new vaccination requirements will not be applicable to:
PRs, LTVPs, and STP holders who are under the age of 12;
Applicants aged 12 through 17 can continue to make a declaration to complete the full vaccination regime after their arrival in Singapore;
Individuals who can prove their medical ineligibility for vaccination (including PRs, LTVPs, and STP holders).
With these changes, employers must now declare that their work pass holders and dependents are completely vaccinated when applying for a pass. Pass holders must show MOM that they have a vaccination certificate as part of the verification process. As for new applications for PRs, LTVPs, and STPs, vaccination status will be verified during issuance of the pass.
3 Schemes to Become a Singapore Permanent Resident
There are three schemes for becoming a Singapore permanent resident depending on the visa you have:
1. The Professionals/Technical Personnel & Skilled Worker Scheme (PTS)
The PTS scheme is aimed at foreign professionals working in Singapore.  It is estimated that more than 95% of professionals attain their PR status through this scheme.
The main requirement is that you must be working in Singapore at the time of application. This means that you must first relocate to Singapore with a type of work visa known as an Employment Pass or Entrepreneur Pass, Personalized Employment Pass, or S Pass.
Find out more about the different work passes available in Singapore.
Here are the steps to making a successful PR application under the PTS scheme:
Step 1 – Consider the time when applying for PR
You can apply for PR when working in Singapore as an Employment Pass holder. At the same time, you may have to provide a six-month payslip from your Singapore company. We suggest that you wait for two years and submit your personal income tax two years in a row. 
Step 2 – Increase the chances of being approved
There are several things you need to prove to the Singapore government when applying for PR:
that you are a law-abiding,

financially capable, and

educated individual who will contribute to Singapore's development.
And here are the things that you need to prepare:
Presence –  You must be working and living in Singapore under your work pass for at least six months. Note that the length of your stay is an essential factor for the authorities. It is best to wait for two years before submitting a PR application.

Income – Your salary must be at least S$6,000-8,000 and up to S$12,000 if your application includes family members.

Background – This includes your

previous employment and education details.

Employment – The details of your employer (Older and financially stable companies are more likely to get approved).

Family – It is considered a plus factor if you have family ties in Singapore.

Personal interests – Your personal goals and

contributions to the Singapore community.
Step 3 – Learn the filing requirements
You will need two forms, Form 4A and Accompanying Notes to Form 4A, listed under the PTS scheme. Form 4A has two parts. You submit the first part (PR Application Form), and your employer must file the second part (Appendix A).
A list of the supporting documents required can be found in the explanatory notes and list of documents in Form 4A. Here are some additional helpful guidelines you should consider:
Make a scanned copy of all your documents and keep the original handy.

Translate all your documents to English and get them stamped through your embassy.

Include your property documents in Singapore if you have any.

Attach the most recent copy of your CV/Resume.

Prepare a cover letter wherein you can articulate your interests in Singapore.
2. The Global Investor Programme (GIP) Scheme
Under the GIP scheme, you can apply for PR for yourself and your immediate family members by starting a business or investing the same amount in an established business in Singapore.
To apply through the GIP scheme, you must have a solid business track record and a successful background as an entrepreneur. If these conditions are met, you can choose from two available GIP options:
Option A: Invest at least S$2.5 million in starting a new business or expanding existing business operations

Option B: Invest at least S $ 2.5 million in GIP approved funds
Notes:
If you choose option A, you'll need to submit a five-year business plan for your company. Most importantly, you must meet the milestones described in the business plan within five years of the initial investment.
Assessment Criteria
After the applicant has selected one of the two options listed above and submitted the application, it is time for the authorities to assess the applicant. Here are the criteria that applicants have to meet:
Have at least three years of entrepreneurial experience and provide audited company financial reports for the last three years.

Have a company turnover of at least S$50 million in the year before the application and at least S$50 million annually for the three years before the application.

Provide financial reports of the company with the highest turnover (If the applicant has more than one company, their businesses may be consolidated to meet the minimum turnover criteria).

If the applicant company is privately owned, they must have no less than 30 percent share ownership in the company.
3. The Foreign Artistic Talent Scheme (ForArts)
If you have talent in the arts, photography, dance, music, theater, literature, or film, you can apply for PR through the ForArts scheme. To qualify for this scheme, you must:
Be a famous artist in your own country

Have international reputation 

Have relevant training in your area of ​​practice

Have significant contributions to Singapore's arts and culture scene

Have concrete plans to engage in Singapore's arts and culture sector.
What is the Singapore PR Application Process Like?
PR applications are managed by the Immigration & Checkpoints Authority of Singapore (ICA) within the Ministry of Home Affairs (MHA). Keep in mind that, unlike your work permit/work visa, a permanent residence permit is not sponsored by your employer. 
Here is how the process goes:
Once you have completed the form, you will need to attach a scanned copy of your prepared documents and send them to ICA for review.

Once the ICA has an answer, they will send the applicant a letter

If your application is approved, you'll need to make an appointment at the ICA and provide documents such as proof that you are employed by the company you mentioned, the medical checkup results for you and your family members, your Employment Pass, and Dependent Passes.
What If My PR Application Doesn't Get Approved?
There is no limit to the number of times you can apply for a Permanent Residence Permit. Thus, if you don't get your PR status on the first try, don't give up. It is best to wait at least six months before you reapply and use that time to improve your case, for example, getting a higher salary, owning a property, or getting involved in community work, or investing in your education.
To ensure that your application is submitted according to the guidelines specified by the ICA, it is best to engage a reputable corporate service provider to assist you with your PR application.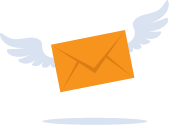 Subscribe to Our Newsletter
Stay up-to-date with our useful guides on company incorporation, accounting & taxation and business management!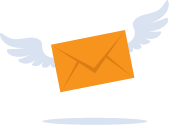 Subscribe to Our Newsletter
Stay up-to-date with our useful guides on company incorporation, accounting & taxation and business management!
Need advice on the best structure
for your business
Biz Atom helps entrepreneurs and international business make the right choice when setting up in Singapore.