How is Quality of Life in Singapore?
If you think the quality of life is the most important factor for moving to another country, Singapore is the right place for you. The city-state has been ranked top as one of the best places to live in by so many global surveys. It is also an alluring site for startups, offering access to capital and a highly qualified workforce. 
If you are an entrepreneur planning to launch your startup in Singapore, these are all important factors to consider, especially if you plan to move to Singapore permanently. This article provides an overview of the quality of life you can expect in Singapore.
Political environment
Singapore is known for its stable political climate. Although considered centralized and authoritarian, the political culture is pragmatic, rational, and based on the rule of law. Due to its colonial history, much of Singapore's legal system is based on British law. Laws are passed by the government, a democratically elected executive body that derives its authority from the Constitution. 
However, in recent years, Singapore has started to create its own jurisprudence, departing from British tradition and emulating best practices worldwide. One example is Singapore's Personal Data Protection Act (PDPA), which draws inspiration from the OECD guidelines on the Protection of Privacy and Trans-border Flow of Personal Data and the Asia-Pacific Economic Cooperation (APEC) Privacy Framework.
Furthermore, Singapore has been lauded for its lack of bribery and corruption. As of 2020, Singapore is ranked as the fourth least corrupt country in the world and the most transparent in Asia. The World Bank's governance indicators have also rated Singapore highly on the rule of law, control of corruption, and government effectiveness. 
Socio-cultural environment
Singapore is a melting pot of different cultural traditions. Its population is roughly 74.1 percent Chinese, 13.4 percent Malay and 9.2 percent Indian – not to mention the large number of expats living in the city-state. 2.1 million of the 5.5 million people living in Singapore are foreign nationals. 
Singapore's society is cosmopolitan due to the recent influx of foreigners. The people are friendly and polite to each other. High emphasis is placed on communal and racial harmony.  In 1991, a government white paper called Shared Values ​​enshrined racial and religious harmony as one of the five principles of civilized society – nation above community and society above self; the family as the basic unit of society; community support and respect for individuals; consensus not conflict; racial and religious harmony.
Singapore is also one of the safest countries in the world. The city-state lands fourth place in Global Finance magazine's World's Safest Countries rankings. Ensuring personal safety and security for expats and their families has made Singapore a popular destination for international relocation. This is why expats continue to cite safety as one of the most attractive features of living in Singapore. According to the Expat Insider 2021 survey, almost all expats in Singapore (99%) feel safe and secure (vs. 84% globally). 
Economic landscape
Singapore's economy is characterized by excellent finances and a high degree of openness, with the country heavily reliant on international trade. Along with Hong Kong, South Korea, and Taiwan, Singapore is one of the Four Asian Tigers and has surpassed its peers in terms of Gross Domestic Product (GDP) per capita. Although it has only 5.8 million citizens, Singapore had a GDP of $340 billion, a GDP per capita of $58,480 as of Dec. 2020, and a growth rate of -6%.
Furthermore, the World Economic Forum positions Singapore's economy as one of the most open in the world. The country is also known for its low tax regime. In Singapore, the personal income tax rate starts at 0% and is capped at 22% for residents, while non-residents are taxed between 15% and 22%. The corporate income tax rate in Singapore is imposed at a flat rate of 17%. The GST or VAT rate is 7%. In addition, there is no dividend tax, no estate duty, and no capital gains tax.
Healthcare
Singaporeans enjoy one of the highest levels of health and nutrition in Asia. The city-state is also known for its world-class healthcare infrastructure, technological advances in the healthcare industry, skilled doctors, and specialists. In 2020, the Bloomberg Health-Efficiency Index, which tracks life expectancy and medical spending, ranked Singapore 1st in the world for the most efficient healthcare.
Singapore has adopted a public-private partnership in healthcare financing. The heart of the system is 'Medisave.' Every working resident must make a mandatory monthly contribution to the Medisave portion of their Central Provident Fund account, which can then be used to pay medical expenses. Meanwhile, those who cannot afford Medisave payments can utilize a government fund called Medifund.
In addition, Singapore has a dense network of inpatient hospitals, outpatient polyclinics, emergency services, and private healthcare facilities covering all areas of medicine. The government constantly controls licensing, quality levels, and service costs and invests in innovation, safety, cleanliness, and state-of-the-art equipment. The government also enforces very high standards for pharmaceutical manufacturing, cleanliness, and hygiene. The latter is crucial to the country's struggle with the spread of various respiratory and other ailments that "like" Singapore's hot and humid climate. 
Education
Singapore's education system is consistently ranked as one of the highest in the world by the Organization for Economic Co-operation and Development (OECD).  The country's cultural values –  ​​independence, hard work, and meritocracy – reflect the Singapore education system. Once sorted into academic streams that match their abilities, students are propelled towards a high level of excellence through fair competition and regularly top international performance-evaluating lists.  In January 2020, Singaporeans made up half of the perfect scorers in the International Baccalaureate (IB) examinations worldwide.
The public education system in Singapore is overseen by the Ministry of Education (MOE), which provides heavy subsidies to public schools in the region. Higher education is represented through three local universities: the National University of Singapore, Singapore Management University, and Nanyang Technological University. There are also various  International or Foreign System Schools aimed at expatriate children.
Transportation
Singapore has a highly efficient, hassle-free, and affordable public transport system, including taxis, buses, and the Mass Rapid Transport (MRT) rail system. This mode of transportation operates from 05:30 to 12 midnight and connects the entire city. They are safe, clean, and efficient. Bus and train fares are affordable, ranging from S$0.70 to S$2.50 per trip. Taxis are plentiful and relatively cheap compared to the Western world. Taxis are reliable, and drivers don't cheat customers or ask for a penny more than the metered fare.
The world-class transportation system in Singapore makes owning a personal car merely a whim.  Owning a vehicle in Singapore is extremely expensive. Cars are subjected to registration fees, excise duties, carbon taxes, and additional fees based on the type of fuel drivers use.
Nature & climate
In an effort to combat the decline in natural space, the government introduced a vision of making Singapore a "garden city" in 1967, aiming to improve the quality of life. Since then, nearly 10% of Singapore's land has been set aside for parks and nature reserves. The government has also made plans to conserve the country's remaining wildlife. Singapore's famous gardens include the Singapore Botanic Gardens, Singapore's first UNESCO World Heritage Site that has been established since 1859. 
Located almost on the equator, Singapore enjoys a tropical climate without sharp seasons. Average temperatures hover around 31ºC during the day and 25ºC at night, with slightly warmer periods in April and May and cooler months in December and January. Humidity ranges between 70 and 100%, with very humid air in the morning.
Singapore also has better air quality than many cities in Asia, comparable to cities in the United States and Europe. The Singapore Pollutant Standards Index (PSI) has remained in the 'Good' and 'Medium' range for most of 2019. This is because the government has implemented an integrated urban and industrial planning strategy, along with development controls, to minimize air pollution. Additional measures include legislation, strict enforcement programs, and air quality monitoring. This helps ensure that air quality remains good despite Singapore's dense urban landscape and large industrial base.
Housing
Housing in Singapore falls under three categories: public housing (Housing Development Board flats), private apartments, and landed property. The majority of residential housing developments in Singapore are publicly regulated, accommodating approximately 78.7% of the population. These flats are located in residential areas, independent satellite cities with well-maintained schools, supermarkets, malls, public hospitals, clinics, food courts, and sports and recreational facilities. Each residential area includes MRT stations and bus stops that connect residents to other parts of the city-state. Some plantations are also equipped with smaller LRT stations that act as feeder services to the MRT.
Singapore's expats, however, usually live in high-rise private condominium complexes. Such accommodations are typically designed in a modern, futuristic style, equipped with security and amenities such as swimming pools, recreation areas, and car parks. Monthly rent varies between S$3,000 and S$15,000, depending on how central the apartment is, its size, and its proximity to the central business district.
For more information on housing prices and other costs of living in Singapore, please refer to:
The Living Cost as a Foreign Entrepreneur in Singapore
Food
The food in Singapore stems from several ethnic groups that have evolved through centuries of political, economic, and social changes in this cosmopolitan city-state. Influences include the cuisines of the Malays, the Chinese, and the Indians, as well as Indonesian, Peranakan, and Western traditions.
When dining out, Singaporeans often eat at hawker centers, coffee shops, or food courts rather than restaurants due to convenience, wider choice, and affordability. These hawker centers are widespread, inexpensive, and usually have dozens of stalls in one complex, with each stall offering its own specialty. In 2018, Singapore hawker culture was nominated by Singapore's National Heritage Board (NHB), National Environment Agency, and Federation of Merchants' Associations Singapore for inscription into UNESCO's Representative List of the Intangible Cultural Heritage of Humanity. In 2019, Singapore was also ranked number one in the world's best street food.
Final thoughts
Singapore's excellent quality of life is underpinned by a safe, clean, efficiently managed place to live, as well as respect for the rule of law. The city-state is also an excellent place to do business, offering one of the lowest tax regimes in the world. On top of that, the wealth of different cultural and religious traditions makes it easy for visitors to feel right at home, no matter where they come from. 
If you are already sure that Singapore is the perfect place for your business and have decided to move here, please contact us. Our professionals will be more than happy to guide you through every step of incorporating your business.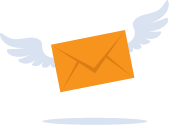 Subscribe to Our Newsletter
Stay up-to-date with our useful guides on company incorporation, accounting & taxation and business management!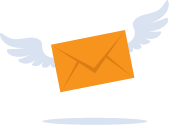 Subscribe to Our Newsletter
Stay up-to-date with our useful guides on company incorporation, accounting & taxation and business management!
Need advice on the best structure
for your business
Biz Atom helps entrepreneurs and international business make the right choice when setting up in Singapore.