5 Fastest-Growing Industries for Startups in Singapore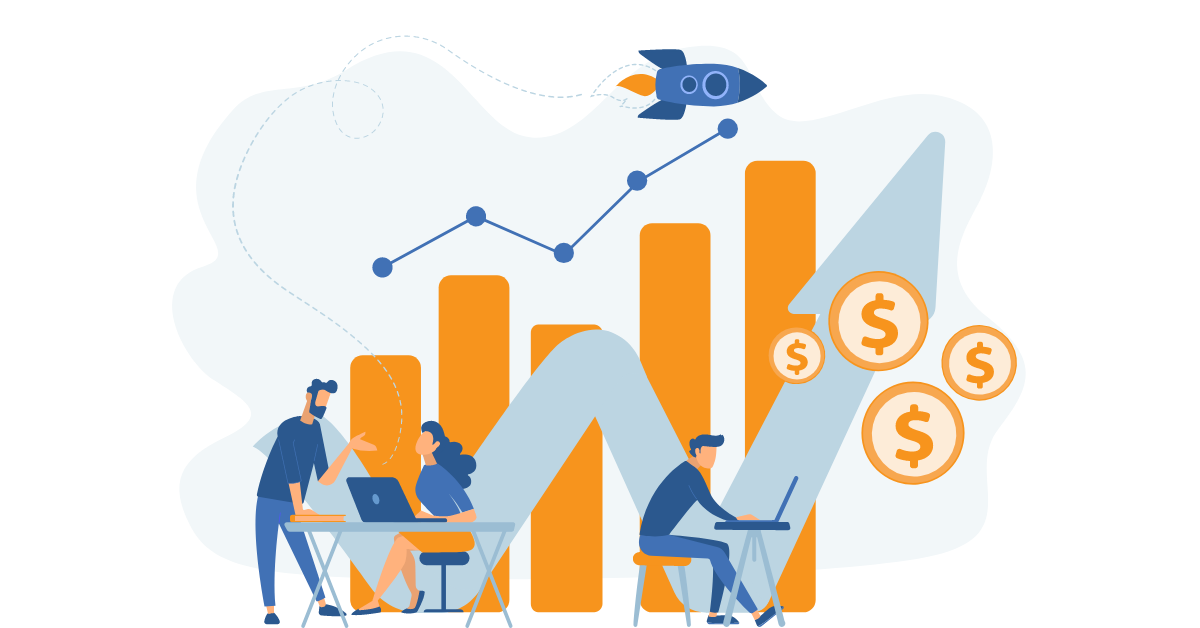 As a leading financial hub in the Asia Pacific region, Singapore has long earned a reputation as one of the most developed economies in the world. The City-State ranked first as the world's most competitive economy according to the World Economic Forum. In addition, the country has also been classified as one of the most pro-business countries globally.
One of the major factors that make the Singapore economy tick is the country's value-added industries. In this article, we have summarized Singapore's five biggest industries that entrepreneurs from all around the world can consider plunging into. 
5 Best Industries for Startups in Singapore
1. Manufacturing
The manufacturing sector has been the biggest industry in Singapore for years. Some of the most prominent players in the industry are P&G, 3M, Siemens, Unilever, and L'oreal. As a result, the country ranked 3rd globally for manufacturing value-added. Last year, this sector contributed 21.5%, approximately S$96.3 billion to Singapore's nominal gross domestic product (GDP). 
By July this year, the manufacturing output expanded 16.3% on a year-on-year basis. The three key clusters in this industry, i.e., biomedical manufacturing, transport engineering, and precision engineering, recorded an output growth of 86.6%, 33.1%, and 20.3%, respectively, in the same period. 
Overall, all clusters in the manufacturing sector are expected to remain optimistic in the next few years. This optimism is led by the government's 2030 goal, which is a plan to grow the manufacturing sector by 50% through the following three strategies:
Attracting frontier investments; 

Developing and transforming local enterprises in advanced manufacturing; and

Improving talent in the field. 
For comprehensive information about the government's 2030 goal, please refer to:
How is Singapore's Manufacturing Industry in 2021?
Besides the 10-year plan (the 2030 goal), the government has been supporting the manufacturing industry players by providing support schemes, such as:
Energy Efficiency Fund (E2F)
Provided by the National Environment Agency (NEA), the E2F fund aims to support the efforts of businesses with industrial facilities to improve energy efficiency. The grant quantum is up to 50% of qualifying costs.
Industry 4.0 Human Capital Initiative (IHCI) Enabler Programme
With up to 90% funding support, IHCI Enabler is an 8-week program focused on helping companies kickstart their Industry 4.0 transformation and optimize returns with effective human resource management.
Resource Efficiency Grant for Energy (REG(E))
This fund aims to support manufacturing facilities and data centers to be more energy-efficient and improve competitiveness. Grant support for REG(E) will correspond to the amount of carbon reduction, up to the maximum cap of 50% of qualifying costs.
2.  Financial Services
The second-fastest-growing industry in Singapore is financial services, which has enjoyed steady growth due to Singapore's pro-business environment and political stability. Last year, In 2020, the GDP of the finance and insurance industry in Singapore amounted to approximately S$70.3 billion. The sector also created 2,500 net jobs in the same year. 
The banking cluster is critical to Singapore's role in financing local and regional growth. More than 200 banks are present in Singapore, and a growing number are choosing to locate their operational headquarters here to serve the activities of their regional groups. Some of the country's major banks include DBS, UOB, Citibank, Maybank, Standard Chartered, and CIMB. 
Other financial services in Singapore include globally and locally owned asset management centers for financial instruments such as hedge funds, private equity, real estate, and insurance companies such as direct insurers, insurers, insurance brokers, and support services.
Financial technology (FinTech) is also one of the most thriving subsectors in Singapore's financial services industry. More than 40% of all Southeast Asia's FinTech companies have their headquarters here. In addition, global cryptocurrency groups are also expanding their presence in the country (currently, 300 companies have applied for crypto licenses). 
To support FinTech players, the Monetary Authority of Singapore (MAS) has allocated S$225 million for the development of this subsector over the next few years. The Singapore government has also provided various schemes to strengthen the financial sector, such as:
Aside from providing grants, the government has also launched some regulatory structures to empower and protect FinTech companies in Singapore. One of the frameworks is the development of the FinTech Regulatory Sandbox guidelines, which enable financial institutions to test the viability of their FinTech products and services in a cost-effective and controlled environment within a well-defined space and duration.
The following are laws regulating financial services companies in Singapore:
If you plan to set up your financial services company in Singapore, you may want to refer to this article:
Starting a Financial Services Company in Singapore 
3. Information, Communications, and Technology (ICT)
Singapore is one of the most wired countries and technologically advanced ICT markets globally. Digitization is projected to have an economic impact of S$625 billion by 2030 as the city-state has a reliable and robust ICT infrastructure and a pool of leading IT companies. The country is also forging ahead with its vision to have a world-class, secure, and resilient 5G infrastructure that will be the backbone of its digital economy. 
Furthermore, with 5G networks covering Singapore's cityscape by 2025, state-of-the-art 5G technology will allow robots to seamlessly interact with the environment due to greater connectivity and internet speeds. Instead of certain traditional industries leveraging new technologies to spur growth, robotics could emerge as a growth sector providing products and services to other industries.
Service industry robots rose to prominence in Singapore as the pandemic forced companies to rethink their workforce policies to reduce points of contact with customers. Early adopters like YOTEL Singapore are reaping the benefits of adopting a robotic system to help scale up today's workforce. The hotel is an early adopter of contactless automated technology to help visitors check-in, deliver amenities, and even cook meals for you. Some of these robots have localization and mapping technologies that allow them to identify and locate visitors accurately.
Even though service and delivery robotic companies are currently few out of a dozen in Singapore, it is worth keeping an eye on this space as more and more companies are jumping into the robotic service space as costs of maintaining an automated fleet of service and delivery staff continue to fall.   
4. E-commerce
As today's consumers have advanced internet accessibility, e-commerce is steadily becoming a mature market in Singapore. Revenue in the e-commerce market is projected to reach US$3,188 million this year. There are currently 3.07 million e-commerce users in Singapore, predicted to reach 4.09 million by 2025, who will spend an average of US$979 online.
Some of the popular e-commerce sites that have established themselves include Carousell for quick buying and selling, Lazada for everything in consumer durables ranging from home appliances to fashion wear, Amazon for a wide variety of product categories, and RedMart for an unparalleled selection of quality fresh food, premium specialty products, and household essentials.
For a successful e-commerce business, establish yourself as an authority in a particular segment by identifying specific target groups and their needs. Know which types of products are in high demand. Popular products in the Singapore e-commerce industry are computer hardware and software, consumer electronics, books, music, games, fashion products, and beauty and health products.  Electronics and media is currently the leading product category in Singapore, accounting for a US$570 million market share, followed by fashion, which generated US$522 million in sales in 2020.
You may want to read the following e-commerce related articles.
Incorporation:
Setting Up an E-Commerce Company in Singapore in 7 Steps
Taxation:
Singapore's New Guidelines for E-Commerce Tax Regulations
5. Construction
Although the construction sector was one of the most hit sectors due to the Covid-19 pandemic in Singapore, it is forecasted to recover by 30% this year and continue to expand in 2022, registering real growth of 8.1%, and then expand by 3.3% over the remainder of the forecast period (2023-2025).
The government's programs, which promote the development of affordable housing, transport, and renewable energy infrastructure, are expected to continue to support the expansion of the industry in the coming years. In June 2020, the government announced a S$1.4 billion (US$1.06 million) construction support package, which includes a S$525.8 million (US$398.8 million) construction restart booster to support construction firms in meeting additional compliance costs due to enhanced social distancing measures. Furthermore, in the most recent budget, published in April 2021, the government promised an extra fiscal package of S$11 billion (US$8.3 billion).
With abundant government assistance, entrepreneurs who want to set up construction companies in Singapore will feel at ease. However, one thing to keep in mind is that in addition to leveraging the government's aids, the construction industry's digital transformation should be accelerated to increase workers' productivity and reduce the reliance on foreign labor. 
For information on how to start a construction company in Singapore, please refer to:
How to Set Up a Construction Company in Singapore
Final thoughts
Whichever sector you will plunge yourself into, make sure it's a good fit for you and your target market. All industries have their ups and downs, so you must plan to be a long-term player and a sustainable business through market volatility. Many startup schemes and grants are available in Singapore to give you the funding boost you may need.
As a Singapore-registered company service provider, we know what's valuable to you and how to maximize your chances of success. If you need advice on transitioning to a new industry, please contact us, and we will be more than happy to assist you.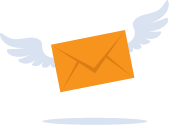 Subscribe to Our Newsletter
Stay up-to-date with our useful guides on company incorporation, accounting & taxation and business management!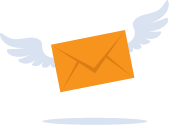 Subscribe to Our Newsletter
Stay up-to-date with our useful guides on company incorporation, accounting & taxation and business management!
Need advice on the best structure
for your business
Biz Atom helps entrepreneurs and international business make the right choice when setting up in Singapore.